KidsStopPress Teams up with JobsForHer for #WomenBackToWork, this Women's Day!
Neha
in
Women-friendly Companies
|
02 Mar 2016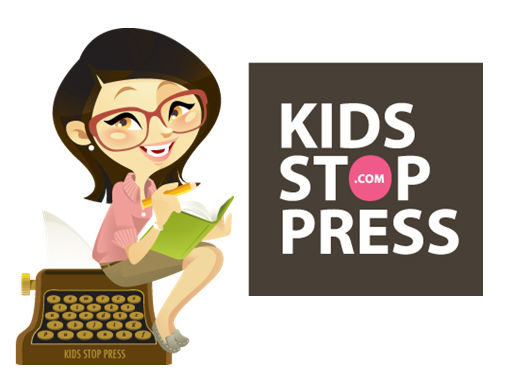 KidsStopPress is India's only destination for parents who want to constantly be in the know about the latest and best products available for their kids today. Every week we review products, services, and toys and games that you need to know about.
KSP also brings you posts from Industry Experts. These are people who have created a trusted name for themselves with parents. Whether you looking for answers when it comes to your child's dental care or wondering how to get your child to eat healthy, we have posts by experts for your every query.
Every week we bring you posts that work as your Personal Handbook. These posts are a compilation of tips and tricks from moms who know exactly how you feel. Whether it is tips for dealing with morning sickness or how to organise the perfect playdate, we help you through it all!
KSP also compiles Lists for all your Shopping Needs! Whether you are looking for the best Indian designers or designers exclusively for kids, we have a complete list! Wondering where to buy your maternity clothes? Check our listings!
We compile Craft Guides. If your children are at home and you need an activity to keep them occupied for a few hours, check our weekly craft guide for seasonal, easy, DIY crafts that are sure to be a hit with your little ones!
Helping you with Technology for your children. Every child nowadays knows how to use technology and we help you keep up with a weekly list of must download apps that are educational, fun, and easy to use.
KSP does Fun Stuff as well! As we all know, we parents as a clan don't take ourselves too seriously. We love to make fun of ourselves with posts like 'Find out if you are a true blue desi mom' and '10 things that go out of the window when you become a mom'.
In short, KSP is your one and only destination to help with All Things Parenting.
For stay-at-home moms, hands-on moms, work-from-home moms, work-from-outside moms, helicopter-moms, attachment-parenting moms, whatever the label, KSP is for every one of you.
And they hosted a special "hangout chat" on THURSDAY, March 3rd, with our founder - Neha Bagaria, and the Head of Special Projects at MakeMyTrip - Chirag Goyal, about Bringing Women Back to Work, this Women's Day!
You can watch the VIDEO recap HERE!
If you're a woman on a career-break and you're aching to return to the job that once defined a huge part of who you were, REGISTER for MakeMyTrip's JFH Diversity Drive 2016, by following the links below!
For BANGALORE, Register HERE.
For GURGAON, Register HERE.
For MUMBAI, Register HERE.
If you're looking to start your career, or for new and exciting roles to showcase the skills you've gained along your professional and personal journey, you can find them at www.JobsForHer.com. Create your profile, upload your resume and start job-hunting today!