Kickstart Your Second Career with the MD of Experian at RestartHer
Kaajal Ahuja
in
Career Development, Mentors Speak
|
14 Aug 2017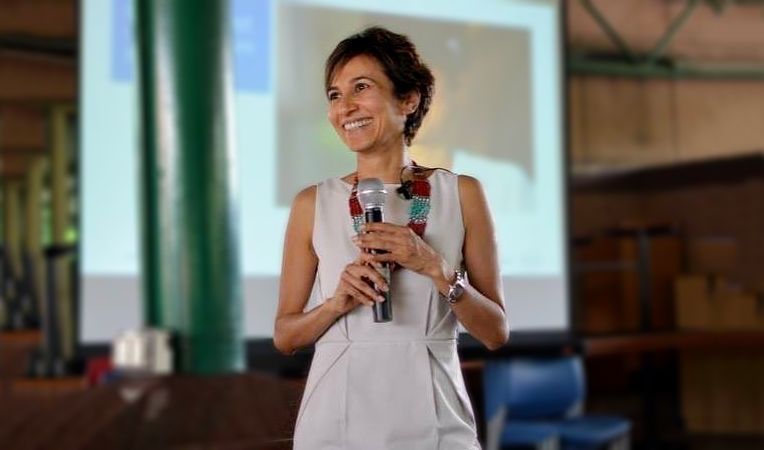 How does one craft an introduction worthy enough to herald Vaishali Kasture – MD & India Country Head - Experian, and her momentous accomplishments from her professional and personal odysseys thus far?
With over 23 years of experience in the Banking and Financial Industry, and having been associated with brands like Goldman Sachs India, Butterfield Fulcrum Group, Infosys BPO, AVG Citibank India and Deloitte Consulting in the past, this leader has incessantly created new highs and regally scaled them all.
Over and above her day job, in partnership with three of her comrades (Sejal Shah Gulaati, Latika Pai, and Anju Shenoy), Vaishali has also co-founded 'Sonder Connect', a cohort-based, non-profit mentorship program for women employees and women entrepreneurs.
A seasoned marathoner, she has lapped up over 20,000 kilometers in the last ten years, which is practically half way around the equator - across four continents and ten countries!
And if that weren't enough to inspire us, she will make her presence felt, on September 16th, at RestartHer - India's biggest conference and career fair.
| Wish to meet with Vaishali Kasture at the conference? Register for RestartHer HERE.
What triggered the desire to design and implement a mentoring program for women?
Women don't have access to the right circuits, networks etc. The numbers are dismal for the funding pumped into women-run ventures. I had to move the needle, even if it was on a small scale.
Men, for instance, have a natural tendency to lobby and network, but it takes exceptional courage for women to reach out to me and ask for help. So, if I have limited time, I am biased in favor of women – the situation is still bad enough for this to be a necessity. Hence, career guidance in the form of career development programs became the need of the hour.
If I can accelerate a woman's growth, I want to. Since I have made my mistakes and learnt my lessons already, I wouldn't want other women to make the same errors.
Why did you take a break in your career and for how long?
My career break was for about 18 months when I accompanied my husband to Asia, where he had landed a stellar opportunity at work.
| What happened when Vaishali Kasture met the JobsForHer Ambassadors in Bangalore
What challenges did you face in restarting your career and how did restarting your career affect you and those around you?
Although I'd stayed in touch and networked remotely with people back home in my time away, I was skeptical of whether I'd be taken seriously on returning. It took some focus and effort to rebuild my position after I came back, but I got there.
As for people at home, I had no problems whatsoever as my family was very keen for me to restart.
What do you know now that you wish you had known when you were younger?
Focusing on myself (health+ emotions) before taking care of others
Learning to say NO when the situation called for it, and
Leaning in, and taking a seat at the table
| What Recruiters Look For in Women Returnees
What's the key to a successful career as a woman?
The same as that of a man! Be bloody good at what you do!
Make sure that you are the best in your chosen field of work, and
Remember to do a good job and then TELL people that you did it!
Is there anything your parents did for you that many parents don't do that had a lasting impact?
My dad was my hero and role model. He did not differentiate between me and my brother when it came to following a stellar academic career.
He told me that I am the best and I can be whatever I want to be.
There was no pressure on behaving 'like a girl' - being in the kitchen or settling down. All he wanted was for me to be independent to take care of myself.
| Bringing Women Back to the Forefront - Gautam Shetty, Head - Talent Acquisition, JCPenney
What is a habit or routine that you credit for your success?
1. Sleeping by 9.30 pm
2. Getting exercise every day
3. Reading all the time – to stay informed about what's happening in the world around, because being well read can literally take you places
4. Knowing everything about my place of work - that means learning every strategy and the financials of my companies, intimately
And a never-say-no attitude where I believe:
"Don't say it's not your job. It IS your job no matter how senior you are."
What's the best way to stay focused at work?
1. Switch off your mobile phone and don't check emails excessively
2. Plan your day well
3. Make checklists – attack the toughest problems early in the day
4. Don't spend much time on emails – communicate face to face or on the phone
5. Before you step into a meeting or organize one, THINK and ASK yourself, "What outcomes am I looking for?"
6. Switch to STAND UP meetings. You will be surprised how productive and fast they are!
A journey as awe-inspiring as Vaishali Kasture's, can only leave one motivated and inspired to RUN to their calling.
Find career guidance with us at JobsForHer. Sign up here.
To follow Vaishali on our MentorForHer panel, go HERE.
About the Writer: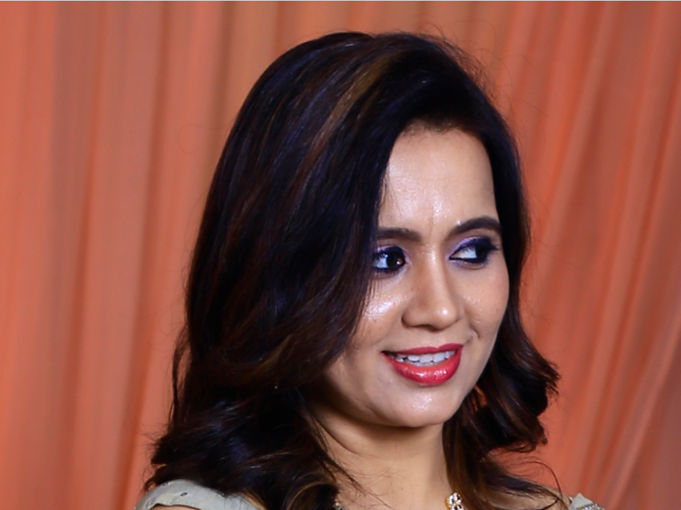 Kaajal Ahuja is a commerce graduate, who worked in the field of Customer Support first at HDFC Bank, and then at Dell International. During her 11-year career break, she spent four years volunteering as a Teacher at a government-run educational institution and also ran her own enterprise – 'Hey Gorgeous' – alongside, for 8 years. It was during her break that she discovered her love for writing, and is now back, working part-time as a Senior Content Writer at JobsForHer. She is married and is an upbeat mommy to a 13-year-old.