JobsForHer will be at SURGE (Web Summit) with Girls in Tech India! We Want You There too!
Neha
in
Events
|
15 Feb 2016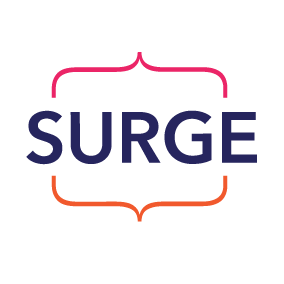 JobsForHer is proud to be associated with Girls in Tech India, who encourage and promote women in tech!
The Partnership includes:
Free tickets for women to the most influential startup technology event in India & SURGE IS INVITING WOMEN ENTREPRENEURS AND TECHNOLOGY EXECUTIVES: Click here for your free Ticket
Discounted Alpha exhibition packages for Girls in Tech startups to be subject to screening procedures by SURGEstartup team. To apply, click here (Deadline: February 14th, 2016)
For more information, contact: girlsintechhyderabad@gmail.com
SINEAD MURPHY, HEAD OF PRODUCTION AT WEB SUMMIT WRITES:
Since 2013 I've lead production of Web Summit, which this November welcomed more than 42,000 of the global tech community to Dublin. Previously I worked for Live Nation producing large music festivals and concerts.
As a woman producing what's become the largest tech startup conference in the world, I've been acutely aware that female participation in the tech sector has and continues to be a significant issue. And so, since I joined, I've pushed a range of initiatives to improve the ratio.
Female participation at Web Summit and at our other international events has increased on my watch, but that's not enough in my eyes. Not even close. So we're expanding our initiatives significantly. As the largest gathering anywhere on the planet this year of the world's fastest growing companies, we have an obligation to do something meaningful. Something that perhaps lays down a marker for our industry.
Here's how: We're inviting 10,000 extraordinary female entrepreneurs from around the world to our events around the world - and that includes SURGE, our first event in India. SURGE is taking place in Bengaluru on February 23-24. We are expecting around 5,000 attendees to what is going to be the most significant startup event in India this coming year.
We want as many female entrepreneurs as possible to attend. Already through our Women in Tech initiative, 100s of talented female executives and founders have registered for SURGE for free tickets. For more details about the event, please check out the website.
Applications to nominate a female founder or an executive considering becoming an entrepreneur have opened here. You can nominate yourself! It takes less than a minute.
Is this initiative enough? Absolutely not. Is this a significant step for Web Summit? Yes, for sure. But let's be realistic, it's a tiny step in the right direction along a path that the tech industry as a whole needs to move.
Together we can improve the ratio - nominate an incredible female entrepreneur of your choice for a free ticket to SURGE. I hope to see you there.
If you're looking to start your career, or for new and exciting roles to showcase the skills you've gained along your professional and personal journey, you can find them at www.JobsForHer.com. Create your profile, upload your resume and start job-hunting today!