Jobs that Any Cinema Buff would Die to be Hired For!
Neha
in
Women-friendly Companies
|
25 Jan 2016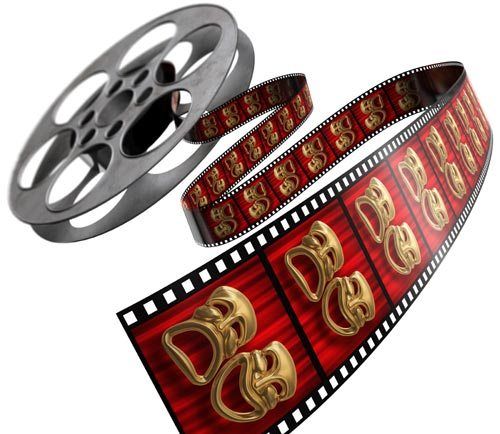 There is something about Mumbai. Something that made it the birthplace of Indian cinema in 1913 and something that makes it the heart of India's film industry even today. The Mumbai Academy of Moving Image (MAMI) was set up in 1997 to celebrate and foster this unique link with cinema that the city has. Led by acclaimed filmmaker Hrishikesh Mukherjee and a team of stalwarts, which included Shyam Benegal, the Academy gave birth to the Mumbai Film Festival which has now completed 17 successful editions and become a yearly pilgrimage for movie lovers across the country.
In 2014, a new team was formed to carry this legacy forward to even greater heights. It is led by filmmaker Kiran Rao, film critic and author, Anupama Chopra, and a board of trustees that includes Anand Mahindra, Deepika Padukone, Karan Johar, Zoya Akhtar, Dibakar Banerjee, Farhan Akhtar, Ajay Bijli and Siddharth Roy Kapur. Also partnering the endeavor are their sponsors - Reliance Jio and Star India - who collaborated with them to reinvent MAMI, by backing their ambitious plans for the future.
In the last two years, MAMI has evolved from being just an amazing film festival to being a platform that is at the forefront of enabling good cinema and creating a 360-degree experience for film buffs.
They have:
Hosted enriching conversations through their master-classes and panels.


Enabled the convergence of filmmakers with exhibiting platforms throughout Film Mart.


Created India's only movie fan event, The Movie Mela.


Created labs to groom emerging talent through their Young Critics Workshop and Young Adults Mentor Program.
Over eighteen years, they have grown into India's biggest film festival and yet it's only the beginning because they are committed to being a 365-day movie fest and taking the cause of good cinema forward.
Jio Mami's Team Anatomy:
We are a small team of highly driven individuals (about 70% of our team is women)
We LIVE & BREATHE cinema
We are all for gender equality but also deeply committed to empowering women
We are here to get the job done. We are not 9 to 5. We are 9-to-all-night when it is needed and also 9-to-3 pm when it's called for
We have the flexibility of a startup combined with the processes and practices of a corporate organization
We'd love to hear from you if you think you fit the bill.
Jio MAMI's FIRST Board Meeting of 2016! Ready, set, GO!
We are currently hiring for:
Coordinator-Indian Program - The Mumbai Film Festival is dedicated to becoming the Gateway to Indian Cinema. Discovering exciting Indian films, talent and creating the ecosystem in which Indian cinema thrives is one of our primary goals. Reporting to the Head of Indian Program and the Festival Manager, the Coordinator for the Indian Program will provide the administrative, communication, research, data and production support to the Indian Program.
Head of Hospitality & Visitors - The "face of the festival" to all those who attend it, this role requires someone who is gregarious, outgoing, well turned out, personable, maintains a calm, professional demeanor and confidentiality while interacting with stakeholders in fast-paced situations. Someone who is comfortable dealing with external clients and partners and has the ability to handle difficult situations with tact and diplomacy.
Apply for these two positions directly through JobsForHer.com's listings of them, and you will be contacted by the Jio MAMI team if you are shortlisted for an interview!