It Takes a Village of Support... for a Woman to Return to Work
Neha Bagaria
in
Founder's Blog
|
14 Aug 2017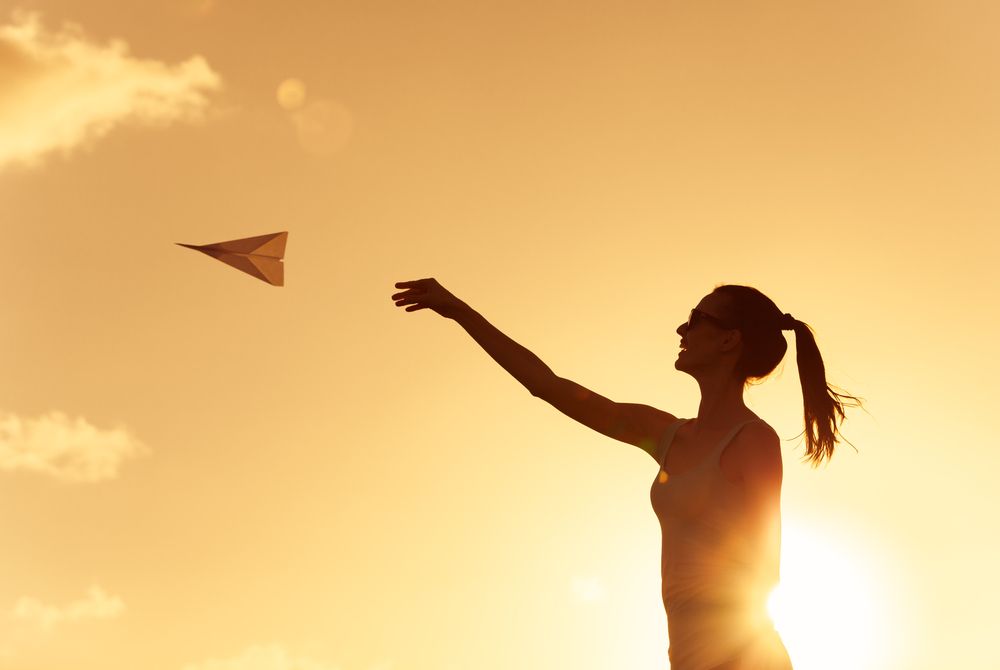 For every woman here who has restarted her career at some point in her life, possibly multiple times; for every man here who has a wife, a sister, a mother, a friend, who restarted their careers at various points in their lives; for each of you who knows a woman right now, who needs to restart hers... this article is for you.
When a woman makes that life-changing decision to step away from a successful career to look after the needs of her family and those who depend on her, she very often does not also make a comeback plan. And, even if she does, it often, eventually, falls by the wayside. This is because a plethora of factors contribute to that plan's demise, while a woman is on a career break.
Those factors are the village.
The village that disables her will to restart, the village that tells her she can't, that tells her she shouldn't, that tells her it isn't possible, that tells her it will disrupt her family and emotionally cripple those she loves who depend on her; the village that unwittingly conspires to banish and bury her confidence in a burgeoning mound of negativity, uncertainty, and disheartened rubble.
It is that same village that I am calling on to rally around and begin to start SUPPORTING this woman instead, so that she can return to work.
She needs the support of:
Her HUSBAND
Her CHILDREN
Her PARENTS
Her SIBLINGS
Her IN-LAWS
Her COUSINS
Her NEIGHBOURS
Her BUDDIES
Her OLD CO-WORKERS
Her SOCIAL NETWORK
Her SCHOOL & COLLEGE ALUMNI NETWORK
Her DOMESTIC HELP
Her CHILDREN'S TEACHERS
Her CHILDREN'S CAREGIVERS
Her CHILDREN'S FRIENDS' PARENTS
Everyone she knows.
That means YOU.
You are her husband, her friend, her sibling, her cousin, her neighbour, her classmate, the parent of her child's friend, in her social network, in her ex-professional network, in her LIFE.
You are meant to support this woman to enable her will to restart, to tell her that she can, to tell her that she should, to tell her that it IS possible, to tell her how she can figure out along the way the work-life balance that all of us – man or woman – work to maintain on a daily basis; you are meant to build her up again, brick by brick.
And this is how you can.
With RestartHer, India's BIGGEST conference & career fair for women on a break that JobsForHer is organizing and hosting, along with impassioned sponsors, in Bangalore on September 16th, 2017, every woman on a career break across India can get a second chance at the rest of her life.
It is going to be a day packed with inspiration, encouragement, ideas, thought-leadership, reskilling workshops, a career fair thronging with companies who want to diversify their workforce and are listing jobs for women – everything that a woman needs to map out her career restart journey.
At the conference, which aims to inspire and enable women to restart their careers for all the right reasons, we have curated multiple panels of successful people representing a smorgasbord of industries, company-sizes, skill sets, and life achievements. A few of the companies being represented by their leaders are Accenture, EY GDS, Experian, Coca Cola, and IBM.
This conference will brim and overflow with excitement, passion and self-confidence building exercises for every woman who attends it. It will include an exclusive MentorForHer arena where leaders and stalwarts of industry will sit at intimate tables with the women who attend it, to provide one-on-one style career guidance for their restart journeys.
It will be the best gift for any woman you know who wants to and needs to restart her career.
Pay it Forward – to the women in your lives, or to women you want to enable in general – by sponsoring her, or their seats at this event.
You can choose to sponsor one woman or a number of women, with their names, or anonymously; just know that this one-time action will keep realizing its ROI by rebuilding the workforce of our country.
CLICK HERE to feel amazing about your little bit in this socio-economic revolution of bringing every Indian woman back to work, one by one!
Watch my video about Paying It Forward on YouTube and Subscribe to our Channel to get more inspiration every week!