Is your remote job offer legit? Here's how you can find out…
Namrata Harish
in
Back to Work, Career Development, Working Women
|
21 May 2019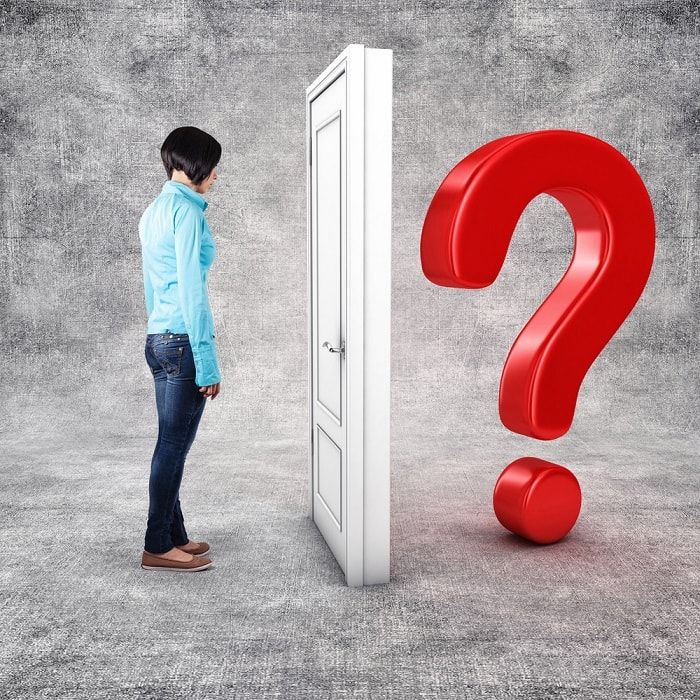 Working from home can be a dream come true for those who need flexibility when it comes to their jobs. Many companies are recognising the health benefits of allowing their employees to telecommute and are converting a lot of their opportunities into remote jobs. However, these factors are taken advantage of by scammers, who post fake jobs online.
Job scams are not new in India. Many scammers try to recruit unsuspecting candidates by posing as executives from reputed companies, and even government agencies. Such scams have filtered down into the work-from-home job market as well. For women in desperate need of viable options to get back to work or continue working from home, these scams can be disastrous.
Most online job scams are aimed at ripping off candidates and can even lead to identity theft. Scammers use names of well-known companies and employ tactics that might seem real to the untrained eye. With the right information, you too can spot red flags and prevent becoming a victim of an online job scam.
Here are some warning signs that your online job might not be legit:
1. Lucrative pay for little work
Many offers for work-from-home jobs promise large salaries for the simplest and easiest jobs. These are sure shot signs of a scam for two reasons — an employer will not promise a salary amount upfront before assessing a candidate's experience and skill, and it is unlikely that very little work can secure you a lot of money.
If it sounds too good to be true, it almost always is!
2. You don't speak or meet with a real person
Hesitancy on the part of the employer to engage with you directly should immediately warn you of a potential scam. A talent acquisition manager will want to meet all candidates directly, or at least over the phone, to know if they are for real. Remember this: they don't have anything to hide.
3. A generic email ID
If you receive an email from a generic mail ID, like 'workfromhomejobs@gmail.com' or an ID that seems similar to an actual company, like 'xyz@ibmcomputercompany.com', you should immediately cut off all communication with that person. They might also lure you to a well-designed, but fake website. In such cases, check the URL's authenticity with a quick Google search.
A recruiter from a reputed and established company will conduct all communication only through their official email ID.
4. You are asked for personal and financial information
No employer will need your personal or bank information before you even begin to work for them. Demanding your information is a definite red flag. The fake employer might even resort to identity theft, so make sure you are not submitting to their unusual demands.
5. Demanding upfront payment for training, etc.
This kind of scam is so rampant among new recruits that companies like Tata have had to issue a disclaimer on their website stating the kind of false claims made by scammers. After a string of fake offer letters with a fabricated Tata logo were sent out, the company urged the public to not communicate with anyone claiming to be from any Tata company, especially if they demand money for training, processing fees or a security deposit. Taking money this way is punishable by law.
What is disconcerting for genuine employers offering work-from-home jobs is that scammers fish for gullible candidates on legitimate job search portals.
JobsForHer always thoroughly screens all job postings on its portal and authorises only legitimate online job offers.
Here's what you can do if you have been contacted for a fake job posting:
Check out the job description:

Some descriptions of the job role say very little, seem too good to be true, or can even be very lengthy. It's important to comb through each job description to look for red flags.

Research salary:

It's always good to resort to Google and research the salary given for your particular job role, especially for the work-from-home option.This way, you know if you're being given a raw deal or offered an unrealistic amount.

Read reviews:

The Indian workforce is vocal on online forums like Glassdoor.com, Salary.com and Payscale.com. These forums are goldmines for inside information on the workings of the company. You are sure to find posts by people who have fallen victim to similar scams and give you more information about it.

Report it to the police:

If the employer is asking for some kind of fee in return for employment, you have every right to report him/her to the Cyber Crime Cell of the Indian police. Committing fraud with the intention of cheating unsuspecting candidates is grounds for imprisonment.
Check out our list of legitimate work from home jobs in our customised job search section, or learn more about the job market in our blogs here.