I Was Rejected in My Final Round of Interview Because of My Career Break
Kaajal A
in
Restarter Stories
|
17 Aug 2018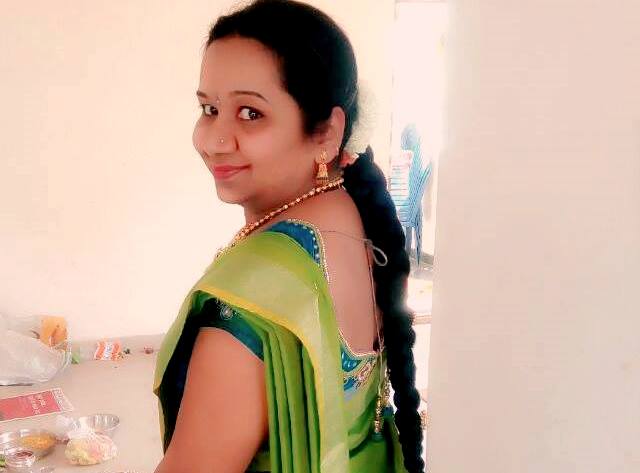 As a JobsForHer Ambassador, I feel very proud to be part of the Ambassador Community.
When I restarted my career, many questions were raised by companies. I was rejected time and time again, only because of my career break. And when that happens, one starts to lose hope.
But now, women don't have to struggle like me because platforms like JobsForHer exist. And this is what I tell the women I come across.

Her background...
I graduated to become a BCA (Bachelor of Computer Applications) in the year 2004 and started my career as a faculty member in a computer institute - Navdvipa Computers. After a while, I got into HTMT (Hinduja TMT) where I was Executive - Claim Processing.
But after I had my first baby in Jan 2006, I resigned and didn't work until March 2007.
Her career restart journeys...
In Feb 2008, I restarted my career as a Business Support Manager in KPO Industry at Infoyogis Pvt Ltd, but yet again, after my second baby, I went on maternity leave and unfortunately met with an accident due to which I had to undergo multiple surgeries. Due to this, my break extended to 8 years.
In 2016, when I finally got a chance to restart my career, I thought it would be a smooth re-entry similar to my last return to work. So, fully confident of returning, I went to attend my first interview. I even cleared the first two rounds, but in the final round, they rejected me, on the grounds of my career break.
This scenario continued for 2 months. And then, finally, I landed a job in Solution Integrators and Engineers in the field of HR.
Six months later, I got an opportunity to work as an HCM Functional Consultant at my current company - RAMCO SYSTEMS. I also got the chance to work onsite and traveled to Abu Dhabi for project implementation. And thereon, I have stayed the course of my career.
Her reasons for going on 2 career breaks...
Initially, I went on a one-year break as I gave birth to my first baby in 2006. And later I took another break in 2008 for my second baby. Unfortunately, I met with an accident in the same year for which I underwent two surgeries in two years. And before I knew it, 8 years had gone by.
In her time away...
In my time away, I was a Tupperware Group Manager from 2012 to 2016 and was rewarded with three international trips and stood 4th in the Asia Pacific region on account of my achievements.
She came back to work because...
To bring in financial support to the family, and to be independent again. Due to certain family issues, I had lost all hope in life. I wanted to regain my self-confidence.
What her restart has done for her...
Coming back to work has helped me in regaining my confidence and my family in terms of financial support. And I'm thankful for all the support and encouragement my friends and family bolstered me with.
What she has to say to YOU...
We came alone to this world and we must fight alone.
Never lose hope. Don't get demotivated. Instead, be your own inspiration. If you have no one to encourage you, then YOU take it up as a challenge and stand stronger.
Only YOU can be your own sunshine!