"I'm also a struggling MOM trying to find her balance at work."
Kaajal Ahuja
in
Back to Work, Restarter Stories
|
08 Feb 2019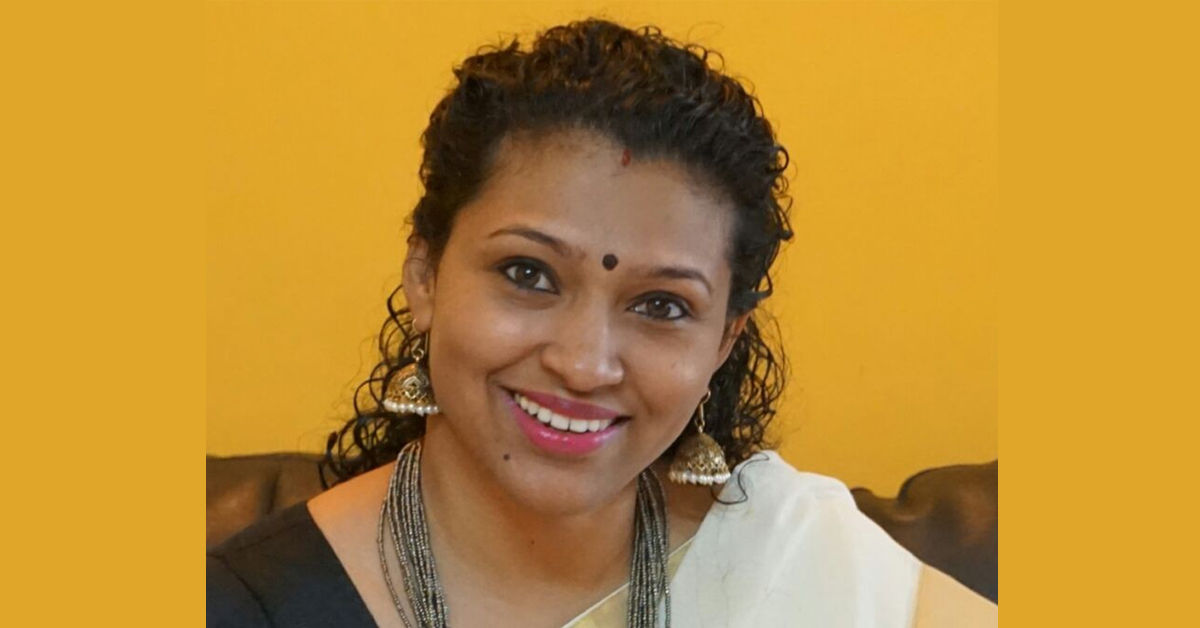 What touched me straight away during my first conversation with Ambili Jayachandran - Senior Consultant at KPMG was her love for life in all its goodness. No matter then the challenges she'd been through.
A silent yet bold and supportive part of our Restars Community, Ambili stands for all that leads to the rising of women, and surfaces to voice her unbiased opinion every time there's a call for it!

"When I decided to return to work, I was adamant that I wanted to do a job that actually interests me. But, I realized that it would not easy for me to make a career shift that easy. Especially from going as a functional consultant to a management consultant. But, with the help of JobsForHer, I got a job at Enventure Technologies - the management wing of FondsNikkel Consulting, where I got the opportunity to work with top-level management people.
Working in a smaller firm helped me learn the end-to-end of business. I also understood that the only way to grow is to up-skill myself. With this in mind, I joined Great Lakes for their Post Graduate Program in Business Analytics. It was a difficult year for me since it is a rigorous course. And with classes during the weekend, and individual and group assignments, my days were long and tiring. However, it all turned out fruitful. Not only did I learn a very interesting subject, but I also got an opportunity from KPMG in Management Consulting practice, where I'm currently working as a Senior Consultant.
My career graph began taking shape at Ramco Systems, Chennai, soon after I completed my MBA in Operations. I worked in the capacity of a Business Analyst and immediately took to the exposure the job had to offer. I was learning exponentially through my interactions with a variety of clients while handling product implementation.
My job required me to travel as well, and on one such visit to Delhi, I was lucky to bump into an old friend from my Engineering College. A friend who shortly turned companion and husband… and has proved to be my pillar of strength and support up until now.
We will shortly be celebrating 12 incredible years together!
Since we relocated after we got married, after 2 solid years at Ramco Systems, I found my calling in the field of Information Technology at Oracle, in Bangalore. I was fortunate to chance upon some of my oldest, yet closest of friends here.
Around this time, I also felt drawn towards 'experiencing motherhood'. I conceived shortly after and was excited to see what this new phase had in store for me.
However, destiny had other plans.
Our 'picture perfect world' imploded when a sudden miscarriage caught us unprepared.
Unaware of the existence of such a phenomenon until then, my husband and I were thrown into a bottomless pit, of agony and turmoil. While I portrayed a brave face to the world outside, I was silently grieving within.
At his workplace, my husband was presented with the opportunity of traveling to the US for a company project around this time. He took up the offer so that we could take our minds off the present scenario and open ourselves to everything else that life had in store. I couldn't agree more. So I stepped down from my job and joined him in Houston.
What I assumed would be a brief 3 to 6 months away from the work world, turned into 5 years.
It was only when I had my second miscarriage while in the US that I realized that this wasn't just a one-off incident. It was something deeper calling for care and consideration. So, I listened and focused my energy and time on figuring out my body. I got multiple blood tests and laparoscopies done – only to get pregnant and miscarry by the 12th week, each time! I then learnt of a condition that I supposedly had, called "unexplained recurrent miscarriages". This was scarier than a disease that was at least familiar because then you know what you're dealing with and what you need to do!
Here, we were just left groping in the dark…
But I chose not to let this bring me down.
Although I knew this was not normal, and that I had to sort this out without leaving it to chance, I wasn't going to be obsessed by it and make it the 'be all & end all' of my life.
My husband and I used this time to familiarize ourselves with the culture and the neighborhood. We traveled to several stunning locations around us and realized how life had so much to offer if you simply had the heart to appreciate.
Among the many experiments we tried, to resolve my condition, one that involved anticoagulants turned out to be successful, and my biggest blessing – MY DAUGHTER – was born to us in the year 2014.
For the next one and half years, SHE was the center of my being!
But, I've never quite enjoyed being a housewife or stay at home mom ONLY. It's just the way I was wired. Even though my career break was unintentional, it has been the most difficult job I've had to undertake. For me, even with all the medical challenges, I was simultaneously gearing up for restarting my career. During my break, I wrote academic articles and did several certifications, which I hoped would enhance my shot as a mom going back to work.
When my daughter was one and a half years old, we moved back to India.
For someone who'd had a baby after all those trials & tribulations, one would imagine being around to nurture them forever. But coming from a highly liberal family, I simply wasn't groomed that way.
I got down to restarting my career. It was then that I realized the bias that employers have over career-break women. I received calls from many recruiters, but most of them were turned off by my 'gap'.
Luckily for me, I'd read of JobsForHer in 'Women's Web', a lot of which inspired me in all my time away. And sure enough, that's how I found Fondsnikkel Consulting - the management consulting wing of Enventure Technologies.
Getting back to work was no easy task; I had a baby, who was with me 24/7 for the first one and a half years of her life! And it was all about to change. I did not have a support system in place and had to enroll her in daycare. It was a tough call as I was not used to having anyone other than ME look after her. But with the sound advice and support from my husband and close friends, I decided to let go…
Today, I believe that it was the best decision I could've made.
The reason why I chose to speak about my personal challenges with all the women reading this is to reach out to anyone going through a similar hurdle or pain… and let them know that there is nothing to be ashamed of or afraid of.
Don't ever feel guilty for wanting to get back to work. Things will fall into place with time. And never ever doubt yourself.
Taking the first plunge maybe the most difficult task, but after that, YOU WILL LEARN TO SWIM WITH THE TIDE!''
If Ambili's resolve to get back to work has triggered the career-oriented woman in you, then come find your calling with us at JobsForHer - a name that is synonymous with a woman's start, restart and rise.
About the Writer: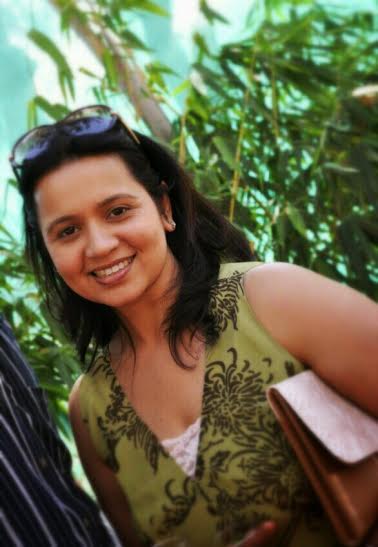 Kaajal Ahuja is a commerce graduate, who worked in the field of Customer Support first at HDFC Bank, and then at Dell International. During her 11-year career break, she spent four years volunteering as a Teacher at a government-run educational institution and also ran her own enterprise – 'Hey Gorgeous' – alongside, for 8 years. It was during her break that she discovered her love for writing, and is now back, working part-time as a Senior Content Writer at JobsForHer. She is married and is an upbeat mommy to a 13-year-old.