Husbands & Families: Making Women's Return to Work Happen Since...Forever!
Ujwala Thirumurthy
in
Back to Work, Weekend Reads, HeForHer
|
20 Aug 2017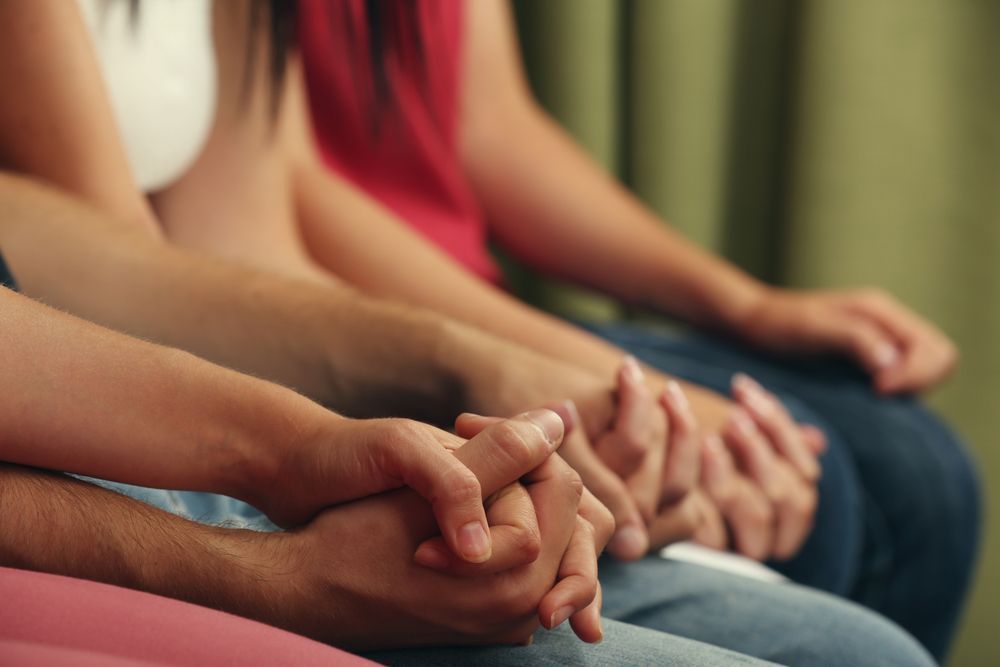 "Do what makes YOU happy, so you can keep others around you happy."
My husband told me this at a time when I was vulnerable, uncertain, and drowning in low self-esteem because I did not ever think I would find a job after my 4-year-break from a full-time career.
He was right.
Today, he is my strongest pillar of support.
If you are a married woman looking to restart her career after a break, the support from your spouse goes a long way in keeping you mentally and emotionally grounded while you look for a job, all over again.
Let's help you get started on this journey. REGISTER NOW for RestartHer, India's biggest conference and career fair exclusively for women returnees.
Gone are the days when the man was supposed to be the sole bread-winner and the woman was the care-giver. Men are realizing that part-taking in household chores and baby-care is the way it was always meant to be. Husbands now know that sharing of responsibilities doesn't mean they are doing a favor, but in fact it is their job to equally contribute to their family as do their partners.
They have come to respect you for who you are and what you do, and not just for your roles as a wife, mother, and daughter-in-law. They're your best friend, your soulmate.
As more and more women get back to the workforce after a career break, the unconditional support from their families is what keeps them going.
We all know women who took one or multiple breaks in their careers. We may have been one at one time; we may be here today because of another woman's break. It's time for us take a good look at where we've come, and to PayItForward.
Our very own STAR women restarters, whose second careers have taken off on a high note, share their experiences of how they regained their footing in the workforce. Years of patience, the courage to stand up for what they believed in, and sheer hard work eventually translated into an unshakeable family support system.
Come, be part of a network that will help YOU regain your footing in the workforce. REGISTER HERE for RestartHer, and interact with speakers from varied fields and areas of expertise. It doesn't get easier than this!
No Looking Back
Geetha Pradeep, Freelance Content Writer
Back when Geetha was managing her family business, she could dedicate her time solely to their retail store in a mall only because she had constant support from her family. "Throughout a whole year my son would either fall sick and be home or break his hand/leg. I never went to the doctor with him even once. It was all taken care of by hubby and my mom. "Even now when I work from home, they support me completely. Be it cooking, son's studies, or shopping, they manage these matters when I am super busy".
Does a work-from-home job seem perfect for you? SIGN UP HERE for job opportunities in your selected area of interest, and be well-informed before you choose to apply!
It takes a Village…
Arathi Variar, Application Development Analyst, Accenture
Her parents, sister, and husband have been Arathi's biggest support system.
"From day 1, my baby was taken care of by my mom n sister. My dad took him to hospital every week (baby had club foot and needed weekly treatment). Once I went to my hubby's place, he was always available, actively involved in parenting. I started working part-time when my baby was 8 months old. My mom in law took care of him while I was busy finishing an assignment. When my baby was 1 year old, I started full-time work. My mom and mom-in-law took turns to watch the baby. I am 100% carefree when I'm at work thanks to the wonderful support back home..


Finding her Inner Strength
Shilpi Gupta Shah, Freelance writer
As someone who found her way up the ladder on her own terms, Shilpi attributes her strength to her husband. "I started my career after a year of my marriage, thanks to my husband's support in changing the mindset at home about me getting back to work. He is my inner strength which helps me stand tall with my head held high".
A Change of Heart
Nilima Goyal, Talent Acquisition Consultant
Nilima's husband "who has always been a workaholic, working late hours even during my last stages of pregnancy" is today, her biggest support. "When my daughter is sick, or at times when she doesn't want to go to school my husband takes her to his office, where she is treated like a princess".


Walking the Fine Line between Home and Work
Lakshmi Gopal, Program Manager, Head Held High Foundation
"My husband takes care of my son when he is sick or has a holiday, and I have to be in office. My mother-in-law and the trusted day-care facility are always a strong backup when I need to clock more hours in the office", she says attributing her success to her family's unconditional support.


A Situation that was "maid-to-be"
Lata Agarwal, Software Engineer, Intuit
Happy juggling her roles in and outside of home, Lata says, "My biggest support is my maid who fills in for me when I am getting late in office, then my society friends. After this, I trouble my spouse who knows he is my last option. Above all, my kids become my support at times when they understand I need help".
Are you ready to take on a life that you've always wanted? Register for RestartHer conference and career fair tailor-made for women like you who're ready to return to work!
Relocating for a Purpose
Harshita Joshi Verma, Senior Manager, Strategy and Control, State Street Global services
It's refreshing to hear that a family relocates to help the woman of the house pursue her second career. "My husband is my biggest support system. Although I am home at 6pm, I mostly have calls until 9pm. He engages my son throughout that time; we take turns to take care of my nearly-4-year-old. But, I know I can look up to my husband if I'm ever stuck in a tough situation."


In Pursuit of her Dreams
Mukta Sharma, Pedagogical Research Associate, IIMB
Meanwhile, Mukta's husband had to move to Mumbai for his job, but let her stay back in Bangalore because of a coveted opportunity at IIMB to pursue her career.
"A strong support system is essential to pursue your second innings with a mind free of hassle for success. In the last 14 years of being married and moving 2 countries and 3 states to pursue my husband's dream, I gave up mine. My husband has been supportive in changing the mindset on the home front. He convinced the elders that I would never ignore the family, but that I needed to pursue my dreams as well. I continued to freelance while tending to familial needs. He has chipped in, right from helping with studies for our daughter to household chores. Currently he operates from Mumbai and I stayed back in Bangalore. So, weekends are family time. Glad, Avinash was supportive and let me live my dreams".
Do YOU know a woman restarter? Do you wish she would get an opportunity to live her dreams, pursue the career of her choice? Time to PayItForward, and show her you care.


When Flexibility is Key
Shweta Siddha-Deshmukh, Manager, Prafull Oorja Charitable Foundation
Shweta and her husband have been taking care of their 5.5 year old son, managing work and home together. "He is my strongest support," she says. "I chose to freelance from home, and joined back to work with a flexible opportunity. It has been difficult at times, but now I'm better at managing and organizing things". With her husband on a busy IT job schedule, Shweta plans her work accordingly attending meetups and events during weekends and working during their son's school hours.
So, who is YOUR strongest support?
It can be ANYONE– a sibling, parents, in-laws, friends, your high school teacher-turned-philosopher-guide, or your children who have realized your potential to reach greater heights and pushed you in the right direction to pursue those dreams!
I hope, after reading this blog, you are inspired, motivated, and encouraged to think positive, and stay determined. Because, when you channel your thoughts in the right direction, everything else falls into place.
Register for RestartHer TODAY!At India's biggest conference and career fair for women who are returning to work, meet industry experts who will guide you through your second career restart journey, interact with potential employers, and find that dream job with us!