How This Woman's Talk that I Didn't Attend got me to Rethink my Career as a Mother
Schonali Rebello
in
Back to Work, Career Development
|
05 May 2017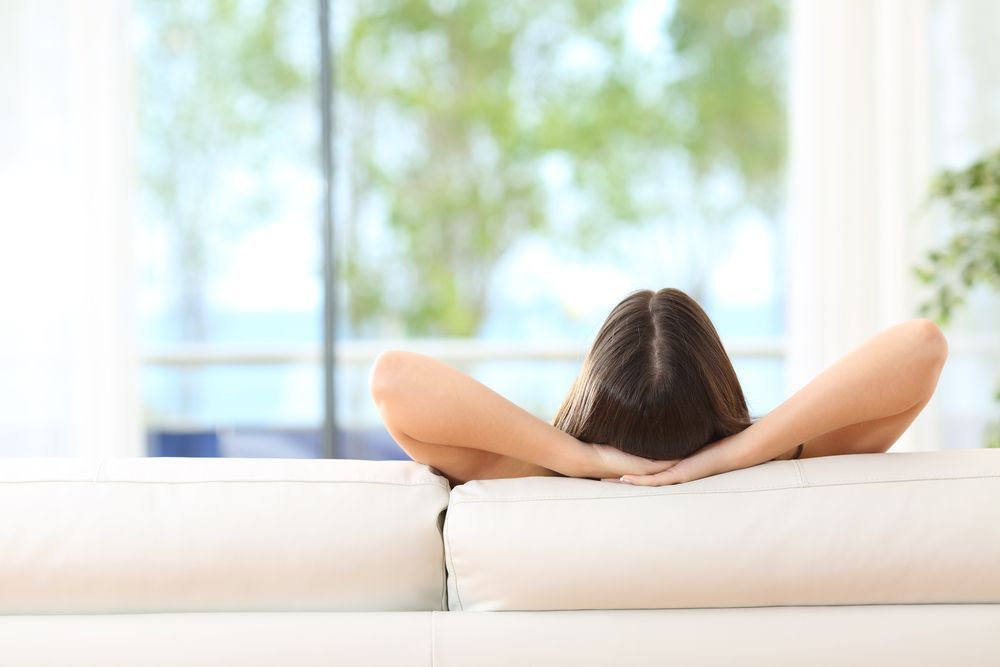 A couple of years ago the MD & Chief Human Resources Officer of Citibank South Asia, Anuranjita Kumar, launched her book in Bangalore – "Can I Have it All?"[1] As the only content writer on our team at the time, I spent the better part of a month writing blogs and other marketing material to promote her event in the city.
On D-Day my son fell ill, as toddlers do more often than not, so I couldn't attend the launch. And I was pretty bummed about it, as you can imagine.
However, the rest of the team were agog with information in the office, the next day, and took turns bandying about some of her more remarkable statements.
This one stayed with me:
As a woman, as long as you consider your salary to be secondary or supplementary income that looks after indulgences, your career will never take off. When you put yourself in the breadwinner's shoes, like your husband probably, usually, does, and you think of your salary as the income that pays the mortgage, the car loan, the school fees, the college fees, the BIG spending of the household – that is when your career takes off, on its own.
And I looked at what I was doing with mine, and she was right.
| Start, restart and rise in your career with Jobs you love...
Why should my husband be the only one to think of all the big investments and monetary output of the household? As someone who studied Feminism for more than half of my degree, I was pretty disappointed in myself. I was expecting him to be an equal partner at home, engaged in our child's everyday upbringing (which definitely constitutes work), while also being the primary breadwinner of the home.
Unfair? Completely.
I had never once thought about the salaries of our domestic staff when I began working. I had never once thought of the money we'd need to have ready if a medical emergency happened and we needed to use a hospital. I had never once thought of my son's college fees that hover on the horizon, far in the future. To me, these things were not visible and therefore not there. Oh... but they are.
That's why my husband would never be ABLE to be an equal partner in the home – because only HE shouldered the motherlode of our finances, not me. To enable him to be a more involved parent, I had to take on more responsibility in my career to earn better, so that we could share everything we were responsible for as a family, better.
| Sign up Today to restart your Career and reclaim the Identity you once owned...
So that one day, our lives could just as easily look like this:
Because it is totally possible, and should be, for a better society.
And our primary responsibility as a family is our son. An introspective aunt once illuminated this to me when my son was going through a medical hiccup, and I was delaying taking him to the doctor that week because I had meetings to attend.
"Postpone your meetings. Because THIS (pointing at my son) is also work. The results are not immediate like your other work, which may show up today or tomorrow or next week. The results of this work will show themselves 5 years from now, 10 years from now. But never underestimate your work in this department of life."
And that work needs to be shared EQUALLY.
When our children are at home, when they're elsewhere (school, playdates, doctor visits, etc.), wherever they are until they are able to take care of themselves.
They need to be thought about and cared for by BOTH parents.
Because only then can BOTH parents' careers take off, and only then can both parents be truly equal partners in life, a journey that lasts long after our children have flown the coop.
I now wake up earlier in the morning to read and upgrade myself during my morning walk, after which I exercise to fuel the energy that I definitely need to get me through each day as the mother of a toddler, and the manager of a team of creative, bright, curious and hardworking women & men. Adding an extra hour to my days has added infinite possibilities to my intelligence, my ambition, and my drive. I want to do better, I am doing better, and I can keep doing better.
Rethink your career - as a mother, as a woman, as a wife. Your family will rise with you.
And when you're ready to return to work, do it through us. JobsForHer opens the doors to over 2200 companies who want to hire experiences and qualified women! That means YOU. Start, restart and rise with us, today.
[1] Can I Have it All? About the Author
Currently the Manager of Creative Content at JobsForHer, Schonali Rebello is a full-time mom to an athletic and bubbly 3-year-old, and has worked in a smorgasbord of jobs – from executive-assistant to a tech-CEO to fundraising for the classical performing arts, from bartending in Toronto to conceptualizing events at a supper-club in Bangalore, from heading communications at a family-owned group of agricultural and real-estate companies to handling Nespresso events with coffee planters in Coorg. After all of this she is finally living her dream as a Creative Writing & Women's Studies graduate, writing articles, blog-posts and reviews on women's issues in the Indian workplace, with JobsForHer – an online portal that connects women who took a break in their careers for marriage/motherhood/elderly care/relocation, with companies that want to hire them.