How Sindhu Subhashini - Brillio's HR Head, India, is Creating Waves through Quiet and Powerful Guidance
Kaajal Ahuja
in
Mentors Speak
|
18 Jul 2017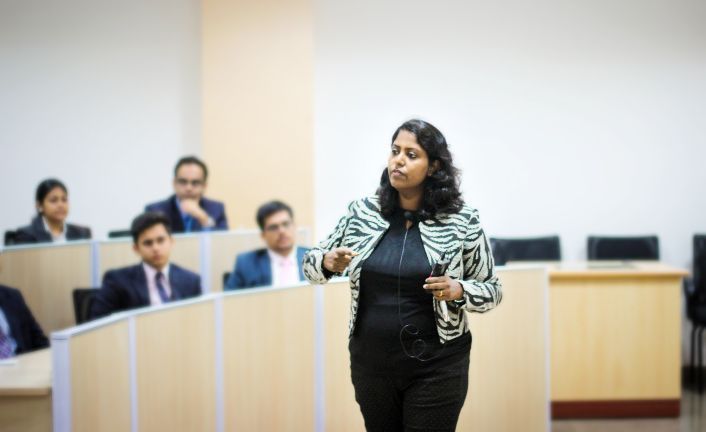 When you first meet the soft-spoken Sindhu Subhashini, little can you tell that under her cloak of simplicity, is a woman who wields serious power as the HR Head – India, of Brillio; a company that is home to a horde of passionate and innovative thinkers.
Little can one tell that she has been a consistent achiever, boasting the highest levels of professionalism…
That through impeccable communication skills, she transforms an impossible task to possible….
That through her extensive reserve of knowledge, she observes and understands the strengths of her team members, and drives them to become higher versions of themselves….
| Sign up NOW to be part of India's Biggest Conference & Career Fair - powered by JobsForHer
With an overall experience of 16 years in the field of Human Resources, Sindhu's core strengths showcase the strategic, futuristic, and committed professional in her.
Sindhu was born to lead.
One among our esteemed panel of mentors at the Bangalore Mentoring Roadshow, 2017, she was more than pleased to go the extra mile in guiding our second career women, anywhere. And in an attempt to back this initiative, she sat down to a JobsForHer interview, in spite of her crazy schedules:
Thank you for taking the time to do this, Sindhu. I'm aware that you didn't ever take a break, but tell us what it was like to come back to work soon after your maternity leave…
Getting back to work even after a simple 90-day break was not easy. My confidence levels had dropped, and I was worried how the markets might have changed. However, I thank my stars that I attended a women's conference at that time, where I was part of an amazing session on balancing and learning the art of continuing your career while you are building your family. Some of the practical tips suggested helped me to hit the ground running.
| Why Women Make Natural Leaders & ''Leaning In'' Isn't the Only Way
Yes! We're slowly but steadily coming to realize the importance of networking, especially for a woman to transition back into her second career. What drove you to mentor second career women?
Knowing that it's never easy to have your cake and eat it too. Which would mean strike that balance between both worlds – family and work. Every woman, whether she knows it or not, needs an environment of support, at home and outside, to achieve the dreams she's seen for herself.
We couldn't agree more! Is there something you know now that you wish you'd known earlier?
I wish I'd had a long-term view of matters, rather than worrying about instant gratification or how things panned out every day.
| How This Woman's Talk that I Didn't Attend Got Me Thinking of My Career As a Mother
Summing up lessons from your enriching years of experience so far, what would you say it takes to unravel success on the path?
- Maintain a positive frame of mind through uplifting conversations with yourself. This will help in converting road blocks to opportunities.
- Build a strong support system to fall back on, and seek help when required – on the personal and professional front.
- Define your purpose and set your goals in accordance with that. Look at the long term view, and most importantly: be excited about what the future holds!
If you're as excited as we are about the future of your professional journey, then Sign up with JobsForHer right away.
To follow Sindhu on our MentorForHer panel, click HERE.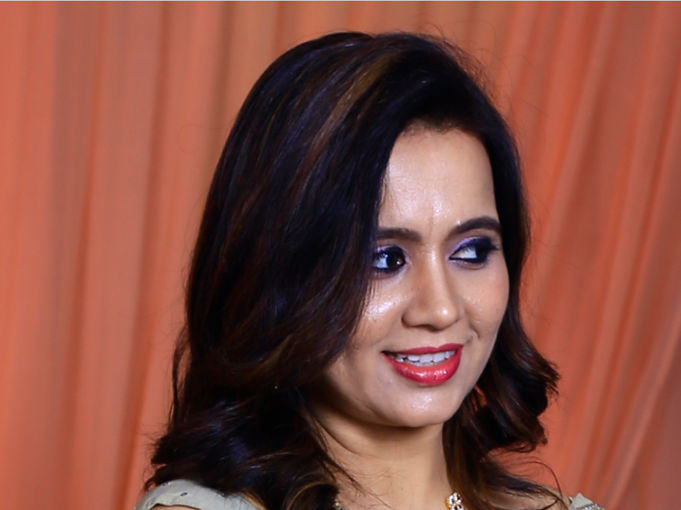 Kaajal Ahuja is a commerce graduate, who worked in the field of Customer Support first at HDFC Bank, and then at Dell International. During her 11-year career break, she spent four years volunteering as a Teacher at a government-run educational institution and also ran her own enterprise – 'Hey Gorgeous' – alongside, for 8 years. It was during her break that she discovered her love for writing, and is now back, working part-time as a Senior Content Writer at JobsForHer. She is married and is an upbeat mommy to a 13-year-old.