How She Went from Testing to Blogging (and Rocked it!) after 6 Years Away from the Workforce
Kaajal Ahuja
in
Restarter Stories
|
11 Aug 2017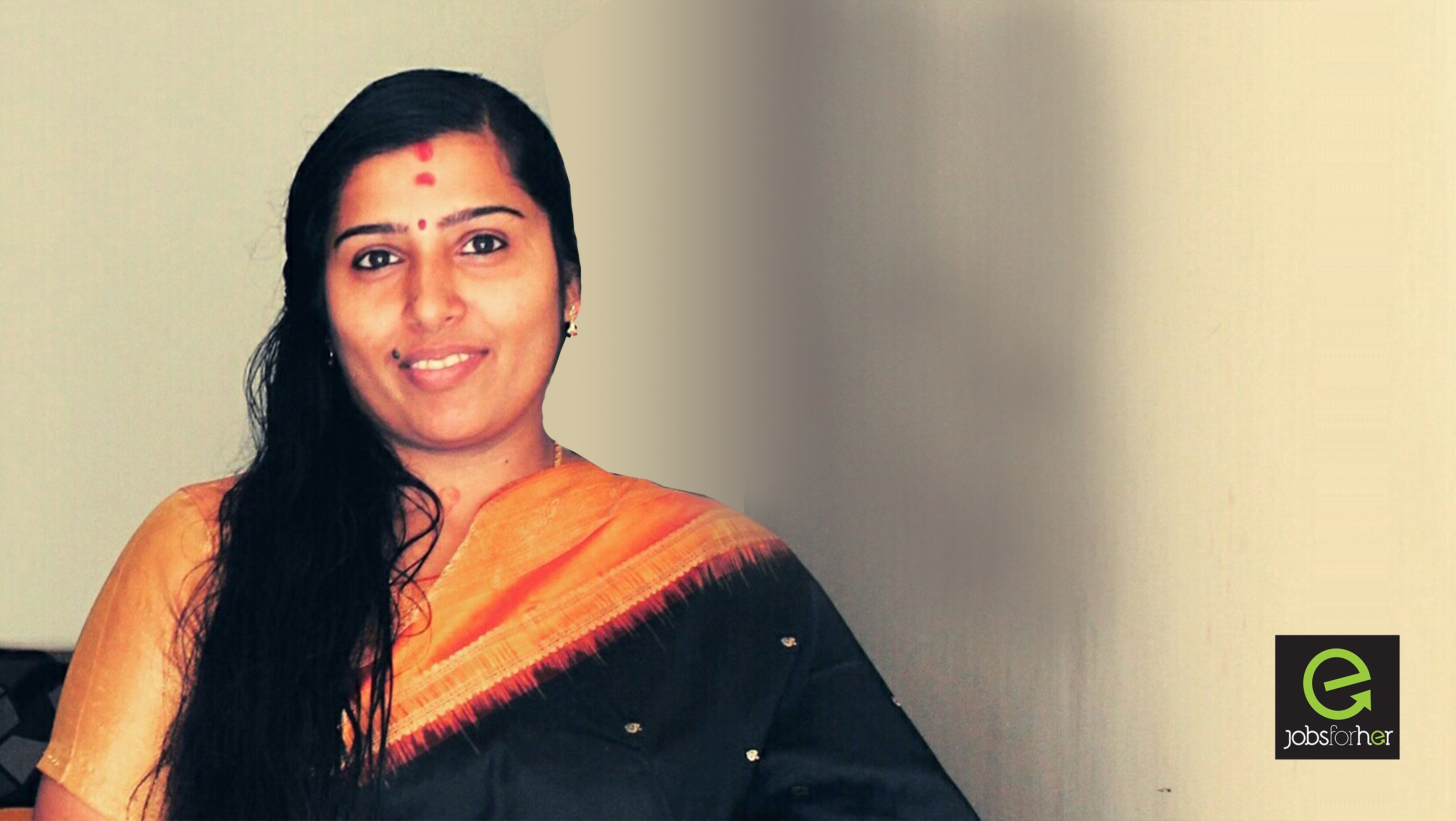 Restarting is always like reinventing yourself. It lets you pick up the pieces and start all over again. Except, this time around, you get to place them the way you want to.
For a few of us, a job may not be mandatory; it's more like an enhancement… something that revises our identity and gives us that 'happily ever after'.
"To me, having a job is like loving yourself. Restarting my career has let me explore talents in me that were buried deep down. And it allowed me the chance to pull myself out of the fears that engulfed me. Fears of whether I could do this… of whether I'd be laughed at…of whether it was possible to balance a career and continue to do all that a wife and mother already has on her plate! Now, I love myself and the people around me that tad bit more. My work gives me joy, and shines upon me a light, which through me, radiates upon my family and friends too…"
…says Sreepriya Menon – JobsForHer Ambassador by choice and Freelancing Writer by profession.
| Kickstart Your Second Career by Attending RestartHer - India's Biggest Conference and Career Fair in September, 2017
Associated with JobsForHer for a long time, we couldn't be happier to cover her restart story. And, her newfangled profession allows her the privilege to share with us her journey, in her own words…
"Through campus recruitments after my degree, I found an opportunity with Infosys as a Test Engineer. During my 3 years with them, marriage and motherhood, both, found a place in my life. And it was for my first born that I gave it all up in a heartbeat, and stepped down in May 2009.
I didn't know how much I needed a break until one surfaced!
Six years flew by…
All that time, although I'd been keen on getting back to work, first motherhood, and then relocating to Switzerland with my husband for 3 years, pushed my restart farther away.
It seemed then like my time would never come…
| Flying High in Her Second Career - Tina Gidwani, Member Engagement Manager - Embassy Group
But, the inclination to get back stayed strong within me.
My battles have always only strengthened me, and I'm grateful for them. I always admired working women who'd juggle their responsibilities so beautifully… sometimes, keeping them all up in the air at all times! And my mother – a living testimony to that – is my greatest role model.
The initial challenge was to decide what I wanted to pursue. I had a passion for counseling, which I love and continue doing offline - supporting hearts that need to be heard and empowering them. But I also discovered my passion to put my thoughts into words, and that's when I became a habitual blogger.
From software testing to blogging - it was a big leap, yet, I was loving it!
Gradually, I began freelancing as a content writer, which also brought in monetary rewards. Even though money was not a driving factor, the feeling that comes with a steady income is such a proud one! Plus, learnings from the field continually galvanized my efforts in becoming more passionate about my new-found career.
| How a Conference Got Me to Bring Women Back to Work Across the Country
At the time, I was fortunate to be a part of the JobsForHer Ambassador network, which only enhanced my journey. Although I'm a silent part, coming on board was one of the wisest decisions I've made.
The women in the group don't miss a single opportunity to motivate anyone who needs a pick-me-up on a bad day! It's a rare platform where each one wants to grow while lifting the other. As Ambassadors, we have access to a vast pool of job opportunities posted by the other group members, inspiring thoughts and tales, and first-hand information of all the buzz at JobsForHer.
In fact, Geetha Pradeep, the woman who has been instrumental – heart and soul - in helping me realize my writer's dream, is one of the other ambassadors on the group. Through her, I not only received timely guidance and advice but also access to my initial freelancing projects which helped propel me into the field. Like fuel to a burning desire…
In time, I was equally drawn to the fascinating world of poetry, and today, I'm at a stage where I can't get enough of it!
As a woman, I have always reworked my avenues. If one path didn't lead to anything, I chose to walk another. There is no harm in re-evaluating situations and altering your course. After all, it was my career break that led me to explore what I truly wanted to pursue.
Besides, we're WOMEN! We do it when no one else can.''
Find the path that leads to your dream job, the way back to the path you once left behind, and the path that now awaits you and all the talent you possess.
Sign up with JobsForHer to start, restart, and rise.
About Sreepriya:
After pursuing my degree in Computer Science, I got into software Testing and simultaneously pursued my MBA in IT. After working for 3 years with Infosys, during my career break, I stumbled upon my passion for blogging and advanced into the field of Freelance Content Writing. With a great deal of networking through Linkedin, I landed up in the current job as MIS Executive in Voris. The job lets me explore my hidden potential under great mentors, which am proud to be working with. Mothering two angels have brought in me a confidence which I have never felt earlier. Indeed I am
With a great deal of networking through Linkedin, I secured my current job with a startup. I am a mother to two beautiful girls aged 7 years and 3 years.
About the Writer: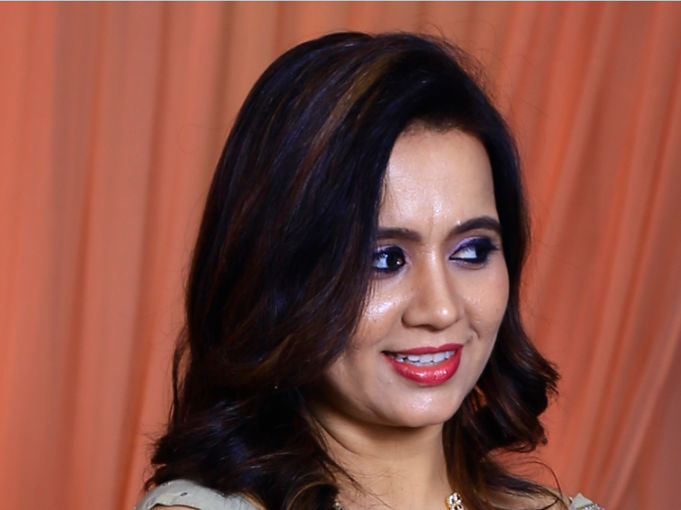 Kaajal Ahuja is a commerce graduate, who worked in the field of Customer Support first at HDFC Bank, and then at Dell International. During her 11-year career break, she spent four years volunteering as a Teacher at a government-run educational institution and also ran her own enterprise – 'Hey Gorgeous' – alongside, for 8 years. It was during her break that she discovered her love for writing, and is now back, working part-time as a Senior Content Writer at JobsForHer. She is married and is an upbeat mommy to a 13-year-old.