How She Came Back to Work with Caterpillar After a 5 Year Career Break
Kaajal Ahuja
in
Restarter Stories
|
15 Sep 2017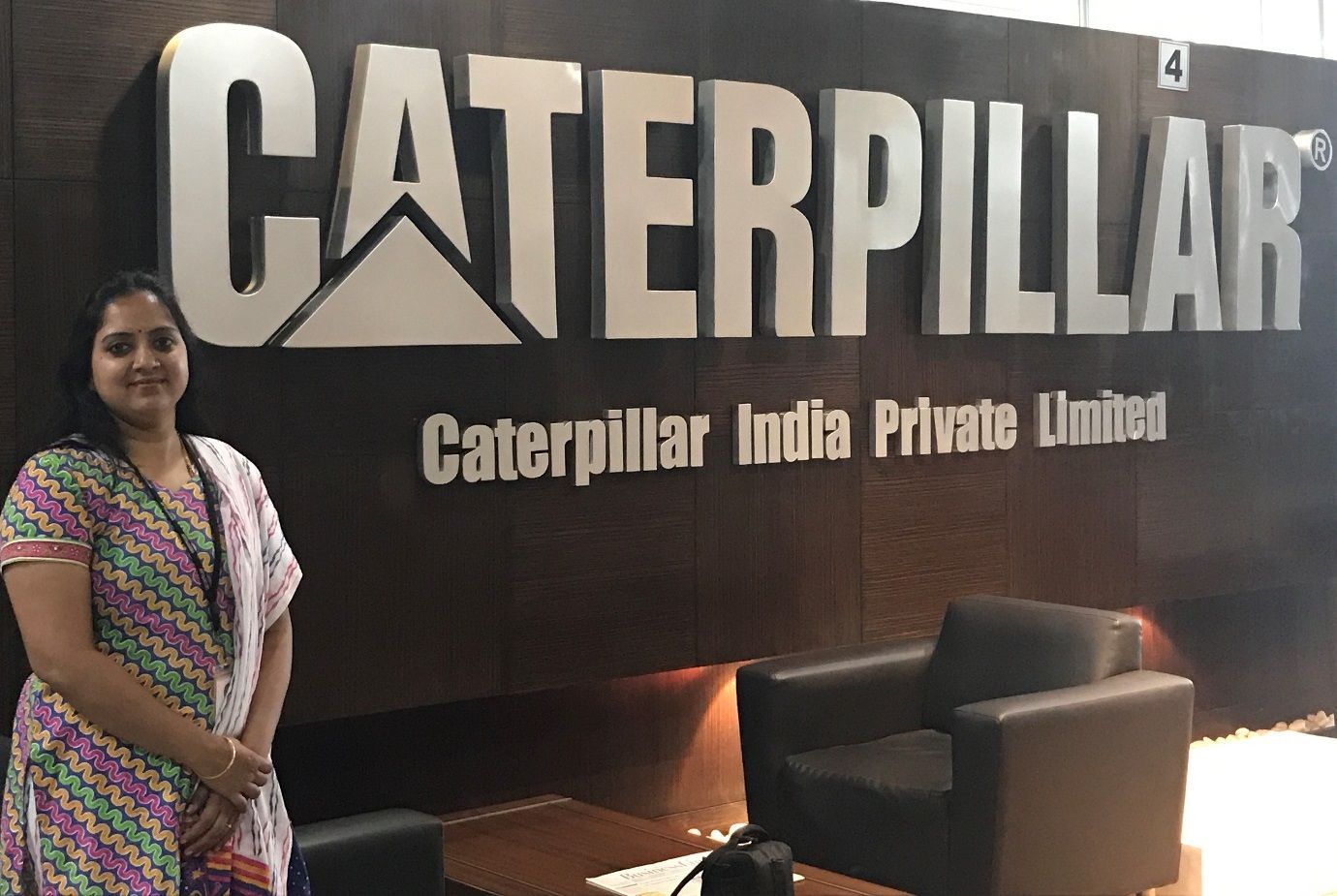 It may be apt to say that a woman is genetically wired with nurture and resilience. Traits that are accentuated and traits that she falls back on, especially when she turns 'mother'; which could also be why she takes so naturally to a break and fits within one like silk… effortlessly, and without a fight.
Jyotsna Balasubramanian also walked the path of a career break. But, what's commendable is how she returned to Caterpillar India to restart her career.
Today, she works in the capacity of a Senior Accounting Supervisor with them, and couldn't have wished for a better company to mark the beginning of her second career…
''I was in the midst of a booming career, when wedding bells ushered in a new phase, with new hopes and new beginnings.
My role at Caterpillar was both challenging and rewarding. At the work place, while learning was continuous, I was also exploring opportunities that often led to win-win outcomes.
Life could not have been better.
| Team Caterpillar Will Be Mentoring at RestartHer - Are You Going to be There?
After a couple of years, when my husband and I were expecting our first baby, we were not sure if both of us could concentrate equally on our careers as well. Since it was our first brush with parenthood, we decided to focus on any one of our careers, so that the other would be there to care for the new entrant.
That is how and when I decided to go on a career break.
My managers at Caterpillar were incredibly understanding and supportive of my decision. What's more, they also suggested that I consider Caterpillar first, whenever I decided to resume work.
A few years later, I had my second child. By this time, I was into the third year of my break.
Ever since my childhood, I'd always dreamed of putting to good use my hard earned educational qualifications and becoming an independent woman. And now, getting back to a fulfilling career path was perpetually on my mind.
With motherhood taking center stage, I wanted to wait till both kids were capable of looking out for themselves. During this period, while I was actively involved with their growing years, I also made sure that I updated myself professionally, to ensure that I was employable at any point that I decided to go back to work.
| Have You Made Sure That YOU are Employable at the Stage You Want to Return to Your Second Career?
Whenever I could, I'd finish my household chores ahead of time, and prepare for my CPA (Certified Public Accountant) degree.
When the children were 5 and 2 years old, they were ready for full day school and daycare. With family backing to take care of other requirements at home, it seemed like the perfect time and opportunity for me to get back to work.
And the moment I decided to return, I thought of Caterpillar.
After a 5-year career break, I updated my resume and came back to the same office, eager to give my interview, for the second time.
I felt like a fresher - nervous and anxious, and short of confidence.
However, on being selected, after I came on board, thanks to my managers and mentors, I learnt how to balance life and work and prioritize my deliverables both professionally and personally.
I am pleased as punch that I am able to tread in equal favor, both, upon my career path and my personal life.
There are a great deal of training and resource group sessions at Caterpillar that help women overcome everyday predicaments and guide them according to their individual needs.
It is now four years since I have re-joined Caterpillar, and I'm glad that I made the choice of returning to work with them. I applaud their effort of welcoming me back with open arms and an open mind.''
Sign up with us at JobsForHer and discover the career of your dreams with not just Job Offerings from over 2500 companies on our portal, but also Mentors, Reskilling, Offline Events and Networking Opportunities!