How Networking in the Craziest Places can get your Career Restarted
Ujwala Thirumurthy
in
Back to Work, Weekend Reads
|
22 Jul 2017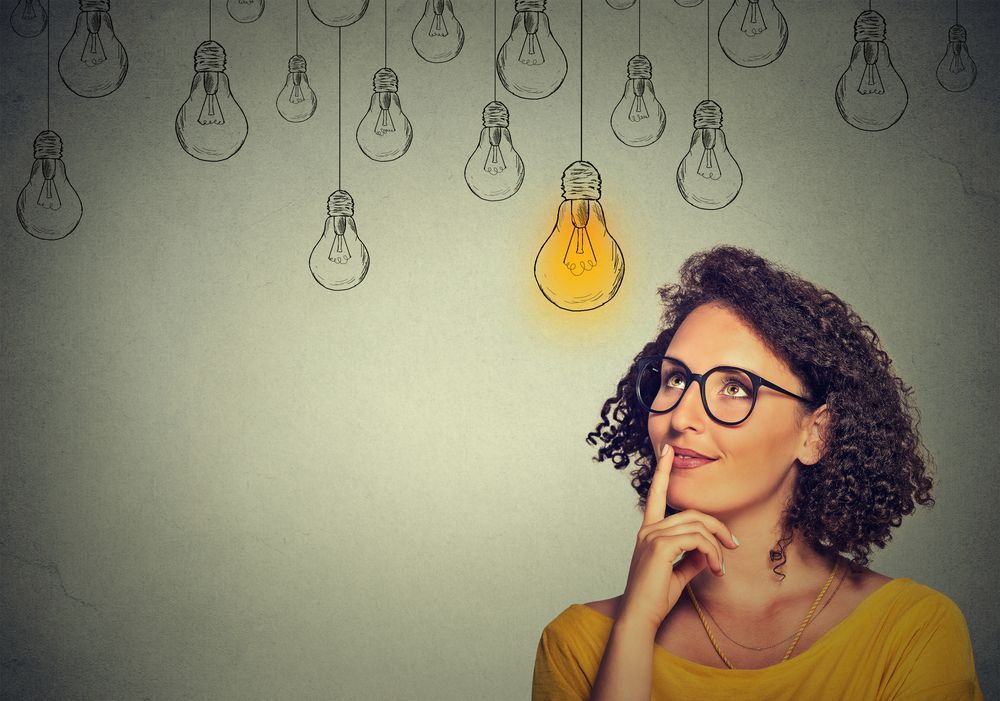 "In today's world, you have to interact. You can't be some difficult, shy person who is not able to look somebody in the face. You have to present yourself. You have to know how to talk about your vision, your focus, and what you believe in." – Anna Wintour, Editor-in-Chief, VOGUE magazine (since 1998)
NETWORKING is the single most important part of a job-search routine, particularly if you're just getting off a career break.
And do you know the BEST thing about networking during a career break? You can do it on your own time!
Are you ready to jumpstart your second career? SIGN UP HERE to know how!
However, it depends on how soon you want to get back on the job. If you're raring to restart your career in six months, then you'd probably need to invest at least 30 minutes a day trying to build your network.
Networking doesn't have to be the big events! It could be a chance encounter on the jogging track, or an interesting conversation at a party.
It's not just about collecting business cards. It's about building relationships, and carrying them forward.
Find out how you can get down to the basics of your second career.
Trade shows, conferences and career events are not the ONLY places to find and build valuable relationships. There are some great casual networking places that will help build your professional contacts.
So, dear women on a break, here are the 5 CRAZIEST places to network, which you'll absolutely love:
At the bank: We're all familiar with the endless wait in a bank that is accompanied by long painful silences and awkward stares from the people across you. Think about it. With people from every industry under the sun coming to a bank, it is a gold mine for networking relationships! Strike a polite conversation, and branch out into the weather, the traffic, and then, probably, the news. If you've got their interest for longer than 5 minutes, you've won half the battle!
At the gym: Not that you SHOULD talk while working out, but considering the varied mix of people who hit the gym, it's an underrated but fantastic networking hub. It's a great place to share ideas, and get to know your fellow work-out friends a little better. People from every professional background go there to stay healthy! What could possibly be a better place to build your contacts? And the biggest advantage is that you get to see them every day! Build a rapport with likeminded people. Keep up the momentum. Exchange phone numbers. Meet over coffee. Continue to network. It's that simple.
Read on about how your role as a working woman is changing.
Where (ever) your kids are: It's true that when there are kids involved, any activity usually lasts a couple of hours. - So, if you're hanging around the day-care until your child needs to be picked up, don't just sit there hooked to your phone. Look at every person as a potential connection. Strike up a polite conversation with other parents. Chances are, you'll know everything about their children and their workplace 10 minutes into the conversation.
- The park (or any activity class) is a breeding ground for networking. You only need to make the first move, engage someone you think might be a good source, talk in general and then move on to discussing work.
- Doctor visits are painfully time-consuming, and the cranky toddler makes it seem like time has stopped! Here's what you can do. Make use of this time by chatting with the woman next to you. A simple "hi" or offering a seat to someone works wonders to strike up a conversation, and establish a connection. Not only can it open up career prospects, it instantly takes your mind off the stress of handling a sick and uncomfortable kid.

| Sign up for RestartHer - JobsForHer's Biggest Offline Event to Kickstart Your Second Career
On a commute: Travelling in any form is a potential networking opportunity. Yet, it is largely assumed that those who travel in an airplane usually want to be left alone. Truth is, the airport is a highly underestimated network hub. Starting from the check-in counter to the boarding gate, you will keep running into the same people right through your journey. Who knows, they might just hold the key to your restart journey.
At the supermarket: Yes, you heard it! I have spent as long as 45 minutes at a supermarket checkout counter. But in that time, I made a new friend and a probable business connection. Instead of complaining about long queues and slow-working staff, turn that dead time into a resourceful experience by connecting with the person next to you.
The list is endless. The cinema, stadiums, concerts....
But the rule is simple – where there are people, there is a potential networking opportunity.
Sign up with the inspiring ambassador network at JobsForHer.
Now that you know where you can network, it's important to:
Be confident when you speak (this includes a firm handshake, and eye contact!)

Show them that you genuinely want to connect

Be alert to potential connections; trust your instincts

Keep your word. After you've established contact, work at it, and follow up!
So, what's YOUR favorite place to network?
Sign up Here and Now, to find your calling with JobsForHer.
Find a multiplicity of Full-Time, Part-Time, Work-From-Home, Freelancing and Returnee Internships with close to 3000 companies on our portal.