How India Inc is Wooing (Back) the Working Mother
Neha
in
Women-friendly Companies
|
23 Nov 2015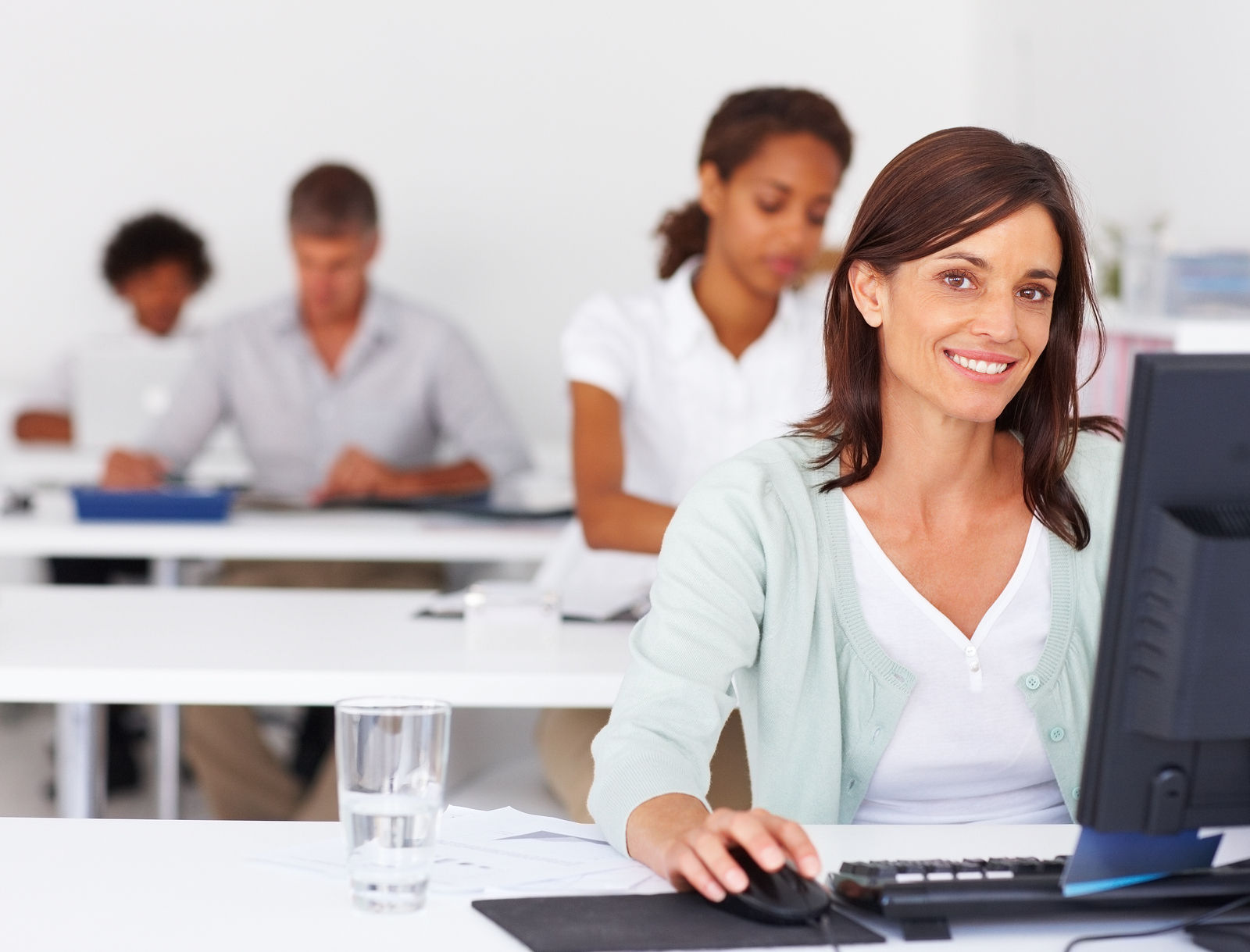 Indian women have been revered and disdained through the ages, often for the very same qualities – being nurturers, caregivers, the emotional shoulder of their families, the sensitive backbone, the at-home providers for all things domestic, sedentary, tame. However, the Indian woman is anything BUT, as more and more women are stepping up to the plate to bat for their rights in the workplace. They are setting the record straight that women are capable of doing both if they are given the support needed at home and in the office. This is a privilege that men have enjoyed for centuries; one that has allowed them to pursue what have ordinarily been elusive, fleeting, and ambitious dreams for women.
JobsForHer was born of the need to bring these women back to the workforce. We started in Bangalore, and are now in Bombay, Chennai and Delhi. The Indian woman is rising – across ages, classes, castes, and communities. She wants it all and she is slowly and steadily going to get it all if she keeps putting her hand up and asking for what she needs to get there.
Here are a few Indian companies who have embraced and recognized the value of supporting and retaining their female workforce, who are constantly straddling and balancing lateral worlds.
Snapdeal
Snapdeal introduced adoption benefits for male employees who can avail of three weeks of leave while female employees can take leave up to 12 weeks after adopting a child. The company also enhanced its maternity leave from 16 weeks to 25 weeks and paternity leave from two weeks to three weeks. In addition, new mothers can choose to work from home for two months.[1]
Mindtree
Mindtree, which refers to its employees as Mindtree Minds, offers 16 weeks of paid leave, has an in-house daycare facility – Little Critters, and also has a special room that enables mothers to work and keep a watchful eye on their children, at the same time.[2]
Biocon
Biocon employs over 1000 women and offers their female-employee base 3 months of maternity leave with pay, which can be extended by 1 more month. Returning mothers are allowed the flexibility to further utilize their leaves and in the absence of leave, continue absence without pay in consultation with their manager. Once they return they have the flexibility to work part-time. To make it easier for them to return to work Biocon has a crèche where working mothers can leave their small children.
Schneider Electric
Planning to amplify their current female employee quotient to 40%, Schneider Electric India has bumped up its current 3-month maternity leave policy to 6 months, with an additional 6 months as part-time working, as an option for mothers-to-be. Other women-friendly policies at the company include flexi-work time, work-from-home, and part-time options, as well as a sabbatical of up to 6 months, a strong focus on rehiring career-break women, and training and developing women leaders within the organization.
Godrej
Godrej provides 6 months of maternity leave with full pay and benefits. Returning mothers have the option of working part-time. The Part-Time Work Module has been designed to provide personal flexibility to returning mothers so that they can better balance their responsibilities at home and at work while they reintegrate fully into Godrej. Employees can opt to work part time – either a reduced number of days a week (a 3 or 4 day week) or a reduced number of hours every day (half the regular working hours) – for up to a year. During this period, compensation, benefits, and leave is prorated according to the new work agreement. Godrej provides two weeks of paternity leave with full pay and benefits. A recent initiative from the Godrej Industries group is the Career 2.0 Programme, which provides a transition platform for women professionals who have taken a career break but now wish to return to work. It is an initiative for women professionals with qualifications in Management/Accountancy/Law/IT/Design or Engineering, who have a minimum of 2 years of experience, and have taken a career break of 6 months or more, for maternity or other reasons. The objective of this initiative is to tap the leaking talent pipeline of high potential performers & facilitate their re-entry into the corporate world. The participants are offered aspirational projects with flexible work arrangements. They also have a crèche on campus at very subsidised rates which many returning mothers use for their babies. This gives them the flexibility to visit their children during the day and nurse the child if required.
InMobi
Abhay Singhal, Co-founder, InMobi [said] "We pride ourselves on our 'Live Your Potential' people philosophy. Our goal is to constantly invest in our biggest asset – people – to harness their potential. New mothers always find it difficult to adjust to their dual roles. Our intent here is to slowly get them acclimatised to this dual role and eventually get them comfortable with work life. We not only focused on extending the period to 6 months, but also designed it in a manner to help them get back to work life smoothly." The flexi maternity leave benefit includes 4 months of full paid leave, followed by half day paid leave along with work from home facility for up to 6 months, until they are fully re-adjusted in their dual role, as a mother and as a corporate professional. The maternity coverage, which is 75,000, will continue.[3]
Flipkart
Flipkart's brand-new maternity leave policy gives new mothers six months paid leave and four months of flexi-hours after rejoining, with FULL PAY. Alternatively, new mothers can take a one-year break (without pay) to look after their new-born child and return to the company with job opportunities that are available at that time. Apart from this, the company has also offered safe and comfortable travel options like dedicated parking slots for two months before and after delivery, and up to Rs.600/day travel reimbursements two months before going on maternity break. The company has also raised the maternity claim benefit and has assured new mums of day-care centres and crèches at the workplace, soon. Flipkart has gone to the extent that it will support its children-bound employees with counselling sessions for parenting, family health, and work-life balance along with gift baskets on special days like their baby showers!
Citibank
Citibank offers a child care allowance of INR 1.32 lakh/annum to its female employees up to four years after the birth of their child and for up to four children! This provision allows mothers to choose child-care services that they prefer rather than compromising with available options. The policy was expected to provide a boost to employees of II-tier cities, especially.
Google
Google provides five months paid maternity leave including salary, bonus, and stock. It also has a leave policy provision for non-biological parents (i.e., same-sex couples, adoptive parents, surrogates etc).
Accenture
Accenture provides flexibility to both its full-time and part-time women employees – a rare benefit. Leading the way for their industry, Accenture began the trend with 22 weeks paid leave for their working mothers. Adding to this, if the child needed more time with his/her parents, the company provides an extension of up to 9 months (extra) leave without pay. And, the company has a maternity returnee's programme, parents-at-work programme, and several other workshops and maternity counselling offers.[4]
If these companies can do it, everyone can, and what seems to be happening is that the Indian government and India Inc are fast realizing that this is a win-win situation for everyone. Bringing educated, skilled, and talented Indian women back to the workforce gives our country's economy a surge of revenue that is currently latent because these same women are not confident of returning to the careers that once defined a huge part of them before they had to step away, because they don't know if they've still got it.
But what companies are realizing is that THEY DO.
If you're looking to start your career, or for new and exciting roles to showcase the skills you've gained along your professional and personal journey, you can find them at www.JobsForHer.com. Create your profile, upload your resume and start job-hunting today!
Currently the Content Developer at JobsForHer, Schonali Rebello is a full-time mom to an athletic and bubbly 2-year-old, and has worked in a smorgasbord of jobs - from executive-assistant to a tech-CEO to fundraising for the classical performing arts, from bartending in Toronto to conceptualizing events at a supper-club in Bangalore, from heading communications at a family-owned group of agricultural and real-estate companies to handling Nespresso events with coffee planters in Coorg. After all of this she is finally living her dream as a Creative Writing & Women's Studies graduate, writing articles, blog-posts and reviews on women's issues in the Indian workplace.
[1] Snapdeal Kicks off Diversity Initiative 'Advitya' in a Bid to Attract and Retain Talent – Prachi Verma, ET Bureau, Aug 4th, 2015 [http://articles.economictimes.indiatimes.com/2015-08-04/news/65204914_1_kunal-bahl-delhi-based-online-marketplace-snapdeal] [2] Sourced from Mindtree's HR Department [3] InMobi Shows the Way Forward for Big Companies with Flexi Maternity Leave Policy – HerStory [YourStory], Tanvi Dubey, June 3rd, 2015 [http://her.yourstory.com/inmobi-flexi-maternity-leave-policy-0603] [4] They Care: 5 Indian Companies that have Excellent Maternity Policies - IndiaTV Lifestyle Desk, July 3rd, 2015 http://www.indiatvnews.com/lifestyle/news/maternity-policy-of-indian-companies-5214.html