How A JobsForHer Event Got Aarti Dhand Back on the Highway of Her Second Career
Kaajal Ahuja
in
Restarter Stories
|
21 Jul 2017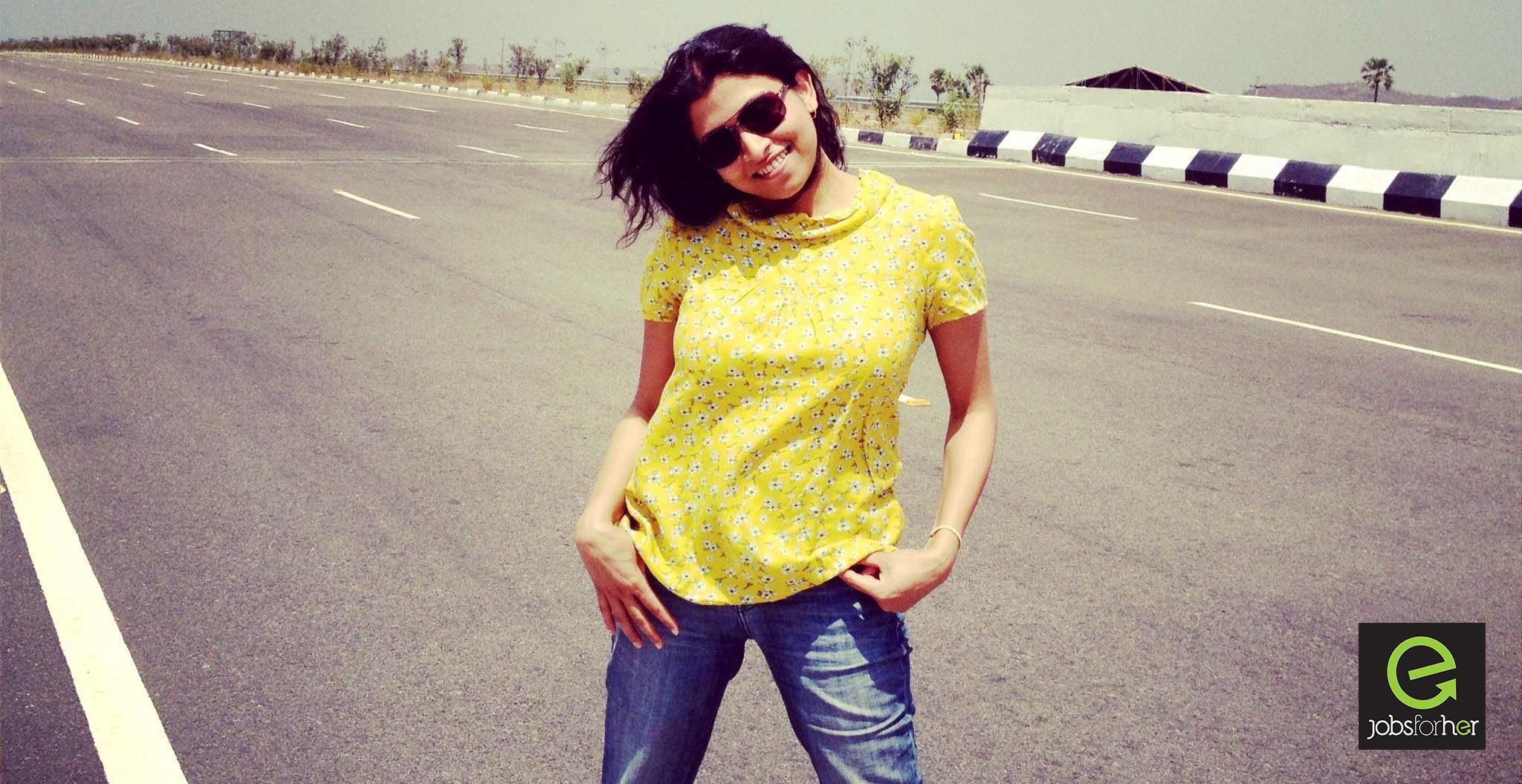 Aarti Dhand restarted her career as a Program Manager with Amazon, after a three and a half year break. One that she took to make room for motherhood.
But the success of her restart story rests on one thing - and one thing alone – the POWER of NETWORKING. And it all began with the will to concretize her efforts to embark on the second innings of her career.
How did she do it?
By simply putting herself out there - with receptive ears, an open mind, and a yearning heart.
And she emerged triumphant – with a resolve, hope, and direction.
It wasn't until a dear friend mentioned the JobsForHer Mentoring Roadshow that happened in Hyderabad in December 2016, that Aarti had even begun taking her return to work seriously.
But this is what a companion on your road to a restart can do. Keep you in check at every step.
| Find your Restart Buddy at RestartHer - India's Biggest Conference and Career Fair - Register NOW.

As an Aspiring Restarter…
Although I'd been keen on getting back to work, I hadn't really pursued a structured path of researching the job markets or finding my way back, plainly because I didn't know where to start.
Until, of course, I attended the JobsForHer Mentoring Roadshow in December 2016. And boy, am I glad to have been a part of it!
It left an impact on me like none other…
At such events, you get to witness that you are not alone on the path, and can meet and connect with like-minded women, which itself is reassuring.
| Attend the Lean In India Summit 2017
And of course, not only was I was elated to come in direct contact with the industry's experts, but through their vast experience, gain access to lesser known, yet extremely effective insights of a restart:
Where to start and how to charter your career path depending on your interests, strengths, past work experience and the like.

How to package yourself and what areas to highlight.

How to use the support system that is available to you to turn your will to return, into a reality.

The importance of an updated, tailor-made resume that not only showcases you and your skills but is also tweaked to connect with the requirements of the role in question.
The fact that corporates are gradually but steadily opening their doors to career break women, and how we need to let go of our preconceived notions of how we're being perceived.
I came away, so charged after these eye-opening revelations, that I remodeled my (ancient!) resume instantly, and got down to hunting jobs suitable to my area of expertise.
| Get Professional Resume Writing Help
Over the next four months, until I landed that job, I had to keep at motivating myself, because a child as tiny as mine can sometimes push you back into becoming complacent in your break, placing your career on pause mode, again.
But it's almost only those initial inhibitions of doubt that one needs to shed, to take the plunge. Whether it's attending such an event, applying for that job, or facing an interview.

As the Mother of a 3-year old…
I am a complete hands-on (sometimes, even paranoid) mom and I want for my daughter to be a part of everything that she needs to in her growing years, without interference from my career.
I may have had reservations about sending her to day care, but today, after being open to it, I realize how the little ones have no qualms in adjusting to a new environment, and how good our absence is for their development and self-sufficiency.
What I also appreciate now, is the quality of time that I spend with her; which, though short, continues to strengthen our bond and is so fulfilling.
| This Mother Is Turning Her Dreams Into Reality - Priya Torke's Career Path
As a Fellow Second Career Woman…
I'd definitely say that a great amount of planning is required for you to make sure that your family life is well balanced, and everything, as far as possible, is running like a well-oiled machine.
But matters usually have a way of working themselves out in time. The imbalance really is most of the time only inside our heads!
So, just stretch yourself that little extra bit to make things happen. Step out and meet people that can help you gain clarity on this path. Take the support that's being offered to you. Because, when we don't figure out what went amiss, the frustration that sets in, is never good for anybody around.
| 3-and-a-Half Things to give Up If You're Hoping to Restart Your Career
As Her Pillars of Support...
If it wasn't for my husband, the one person who has literally breathed down my neck to restart my career, I couldn't have come anywhere close to where I am today. He and a few of my old colleagues would sit me down to these countless mock interviews and pinpoint areas that had scope for improvement. I'm so blessed to have been surrounded by such a support system.
Aarti's story endorses, time and time again, the importance of getting out there to meet and connect with people to create opportunities for your second career. And we couldn't agree more.
Sign up for RestartHer - JobsForHer's Biggest Conference and Career Fair on September 16th, 2017, to gain access to Networking, Panel Discussions, Workshops, and Speed Mentoring.
Coming from an army background, Aarti Dhand has traveled across 10 states and changed schools every alternate year. She holds a postgraduate degree in Fashion Technology from Bangalore University and a Bachelor's degree in Commerce from Mount Carmel College.
She has over 9 years of experience, first as an Apparels Merchandiser in organizations like Gap and Levis, and subsequently as a Program Manager in the Indian School of Business (ISB), an educational institution, and then at Praekelt Foundation, a non-profit organization that helps girls in Africa, India and Bangladesh with motivational content.
An avid yoga practitioner, Aarti also works as a freelance interior designer.
If you're looking to start your career, or for new and exciting roles to showcase the skills you've gained along your professional and personal journey, you can find them at www.JobsForHer.com. Create your profile, upload your resume and start job-hunting today!
About the Writer: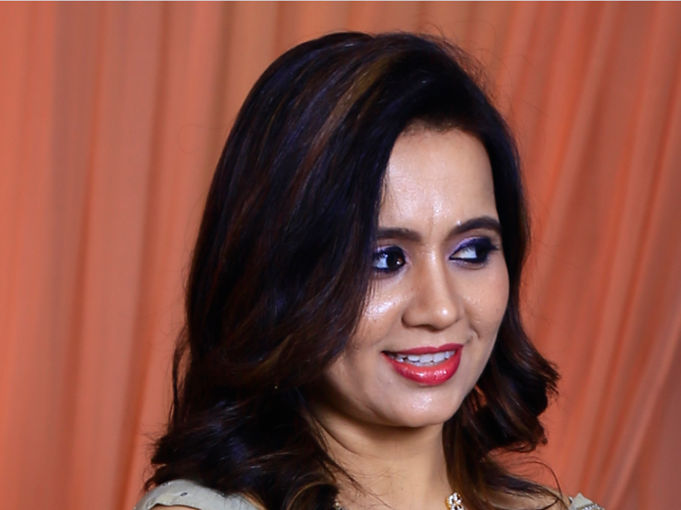 Kaajal Ahuja is a commerce graduate, who worked in the field of Customer Support first at HDFC Bank, and then at Dell International. During her 11-year career break, she spent four years volunteering as a Teacher at a government-run educational institution and also ran her own enterprise – 'Hey Gorgeous' – alongside, for 8 years. It was during her break that she discovered her love for writing, and is now back, working part-time as a Senior Content Writer at JobsForHer. She is married and is an upbeat mommy to a 13-year-old.