How a Conference Got Me to Bring Women Back to Work Across the Country
Schonali
in
Founder's Blog
|
22 Jul 2016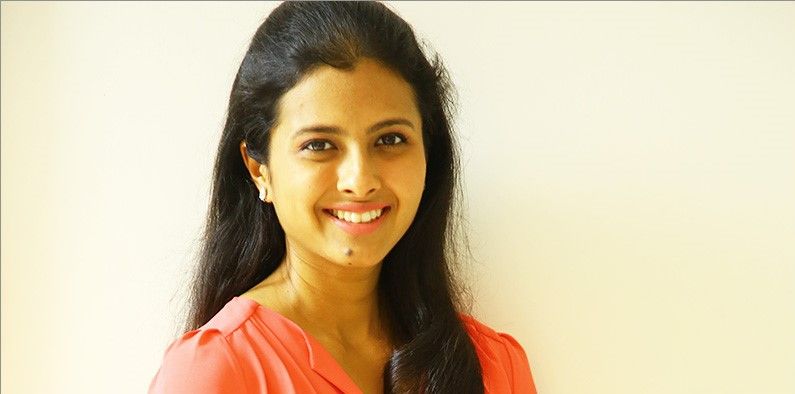 In September 2014, it had been a year since I had restarted my career after having taken a hiatus for 3.6 years devoted to motherhood.
The journey of getting back to work had not been easy with the constant guilt pangs, struggle to find the right balance, a deep desire to prove myself again, and constant self-doubt.
One day my Facebook newsfeed notified me about a conference happening in Bangalore that promised to inspire and motivate. I went through the speaker names and nothing rang a bell. I took a step further and researched their back-stories and I was left marvelled.
These were all ordinary people doing extraordinary things.
From creating self-help communities in Indian villages, to creating tools for the handicapped, to educating school-children about menstruation, to namelessly keeping our cities clean. I was deeply intrigued to know more about their stories and what drove them, and immediately registered.
The memories of that conference are still clear as daylight because it was highly instrumental in helping me find the path that I am on today.
As I listened to each one of the talks, I was amazed at the impact one individual can have on society if he/she sets her heart to it.
One of my friends, Minka, sat by me, equally mesmerized. She had recently quit her job at Tommy Hilfiger to figure out what exactly she wanted to do in life and how she imagined her career shaping up. We both faced a similar trauma of not having found our true calling and the raison d'etre of our existence.
In the short gap between two talks, Minka turned to me and said, "Wouldn't it be great if we could also find a way to make such an impact on the society around us?" And for the first time, I voiced an idea that had been germinating soundlessly in my mind, "Yes, I would love to help women get back to work and achieve their full potential."
Voila! No sooner had the words come out of my mouth, than I knew that this was what I wanted to devote my life's work to achieving.
Soon after the conference, I began researching this problem that I had witnessed among all the women around me – qualified, experienced, capable women who stopped working post marriage/motherhood and then never returned to the workforce. I was appalled when I found out that this problem was not mine alone or my friends'.
50% of all working women in India drop out of their careers in 3 years.
One can only imagine the ramifications that this statistic has on:
► Women – losing their self-worth, financial independence
► Families – overburdened husbands, unequal relationships
► Businesses – lack of diversity, leaky talent pipeline, and
► Our Economy – lack of equal GDP contribution by half of our talent pool
That December 2014, I began fitting the pieces together and launched JobsForHer in March 2015 to enable women to restart their careers.
Very often, people ask me how did I figure out if THIS is what I want to do for the rest of my life.
I often liken it to finding your soulmate – when you know, you know. You just have to be open to the universe sending it your way.
The conference I attended in September 2014 was pivotal in opening up my mind, changing my perspective, and helping me realize that a single person CAN make a difference.
That it's time we stop talking, and start doing.
That if somebody should be solving that problem, why shouldn't that somebody be YOU.
It's time you opened up your world and rediscovered yourself at the INK conference on Sep 16th to 18th, 2016.
Learn More & REGISTER your seat at this Prestigious Conference HERE!
If you're looking to start your career, or for new and exciting roles to showcase the skills you've gained along your professional and personal journey, you can find them at www.JobsForHer.com. Create your profile, upload your resume and start job-hunting today!