Hey Girl, Lean In
Neha
in
Women-friendly Companies
|
09 Sep 2015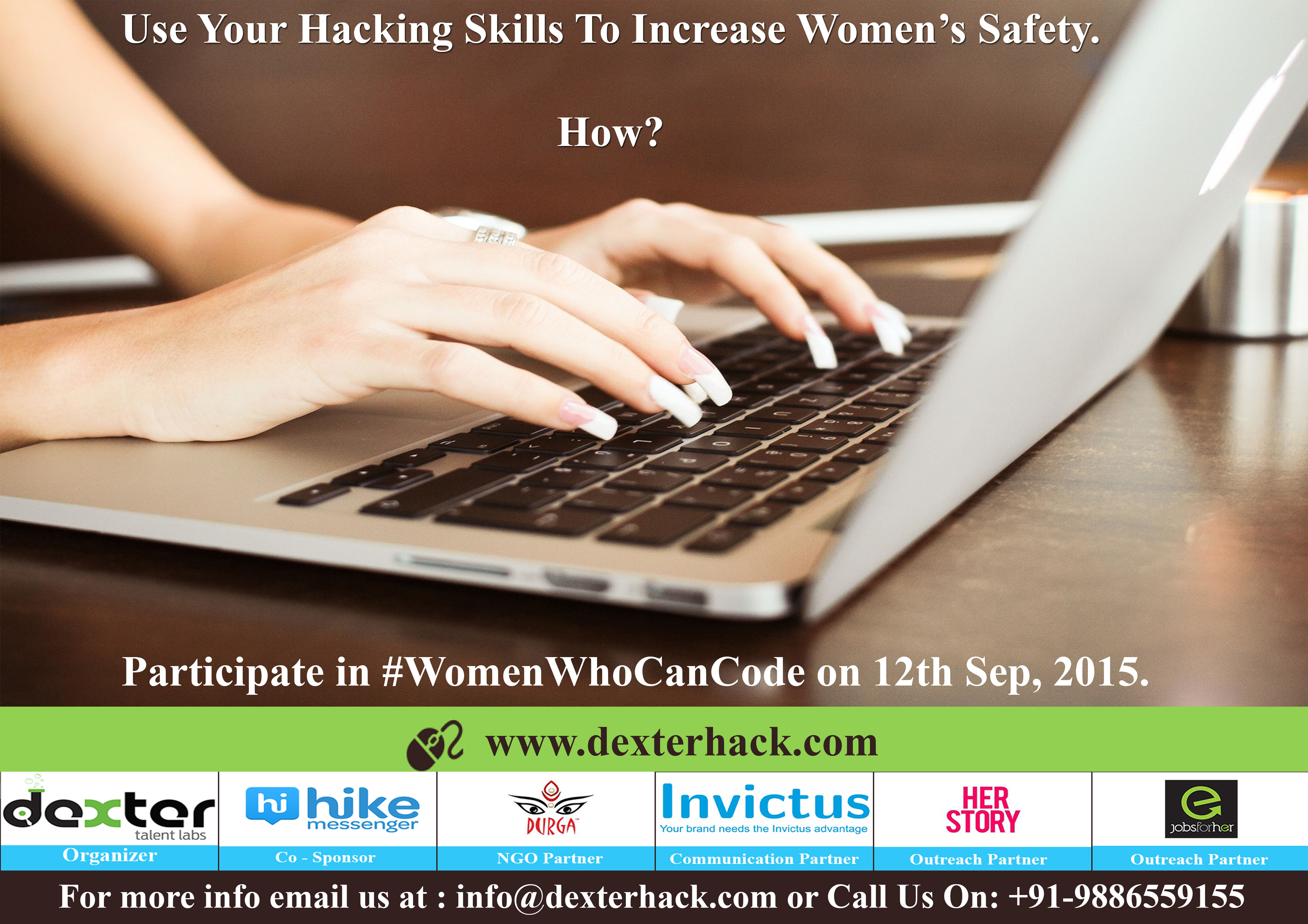 (Contributed by Dexter Talent Labs, to JobsForHer) IT'S YOUR TURN NOW... "Legendary investor Warren Buffett has stated generously that one of the reasons for his great success was that he was competing with only half of the population (the women population being left out or not as involved in most cases)." – Lean In, Sheryl Sandberg, COO – Facebook. Opportunities are pouring in for YOU, girl, to Lean In! Now is the time to make the most of available opportunities, when the competetion is still nascent.
Calling all #WomenWhoCanCode for this coding competition – which is by women and for women!
Who should attend?
Women who can code
Those who want to contribute their bit towards safety measures
Women who love to network and love to learn
Women who want to explore the working world with an awesomely cool company – Hike Messenger
Hey first time Hackers…
Why not do it?
It's not rocket science
There is a first time for everything
Let your first be the best by contributing to society and for an amazing cause
Your coding is tested under time constraints – that's all!
All you have to do is use your coding skills and come up with a useful tool / website / technology to help increase women's safety
Doors are open specificially for you – come embrace the opportunity and be a hacker for a good cause!
Still thinking about it? Hey,
You are the same woman who can cook, and code!
You are the same woman who rushes home ON time to spend MORE time with your kids!
You are the same woman who does the household shopping on the way back home, after leaving work at the same time as the men on your team!
You are the same woman who works-smart to make a comeback in the race against your colleagues who didn't go on 5 months maternity leave!
You are the same woman whose performance either remains steady or increases despite the sea of biological changes you just went through at the birth of your child!
You are the same woman who cannot make it to work on weekends to finish the assigned task because of family commitments, so you manage to finish your work on weekdays!
You are the same woman whose mind can work effectively on both, the execution of a project, and your family's well-being!
Guess what? You do all that and still look calm and beautiful. If you can do all of the above and even more with time-constraints, aren't you damn sure of doing the same on 12th Sept for just one DAY? What happens if you attend?
You learn new things & get to network
You spend the day meaningfully
You contribute to society
Embrace a working opportunity with Hike, where, other than engaging and exciting work & salary, the perks can be the latest smartphone, the latest MacBookPro/Air, home BroadBand, flexible working hours, flexible leave policy, medical insurance, delicious lunches, annual team-offsite... What else do you need??!!
Whether you win, or are offered a job, or not, your day would have been a great learning experience at no cost to you!
Are you still having second thoughts... You'd better not be, lady!!!!!
We are closing registrations soon!
If you've not yet registered, do it fast at www.dexterhack.com / #WomenWhoCanCode!