"Have an Everything-is-Possible Mindset – Deepa Vijayaraghavan, PayPal."
Kaajal A
in
Mentors Speak
|
21 Aug 2018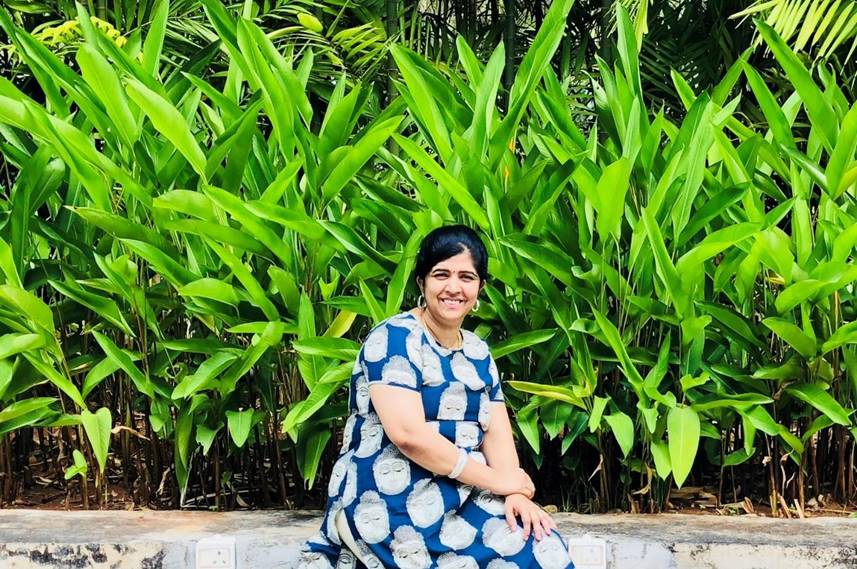 When a woman takes a break in her career for maternity, to care for a family member, to move, to start her own business, or for any other reason, the job market is almost certain to have drastically evolved by the time she returns. And in the world of technology, a career break can have pronounced effects.
And no one understands that better than PayPal. Which is why women employees find purpose in coming back to work and staying with an organization like theirs.

Deepa Vijayaraghavan is a part of PayPal since 2008 and currently leading the Enterprise Ops PMO team.
She brings with her over 18 years of experience in the IT industry, having worked in the Banking & Payments domain.
Deepa has not only successfully delivered large programs spanning across multiple domains in both, internal and external teams, but has also mentored several folks at the PayPal Chennai center. She also played a key role for the Recharge & Girls-In-Tech programs there.
She currently oversees the Global Senior Program Management team and the Diversity & Inclusion chapter for PayPal, Chennai.
Hi Deepa, tell us a bit about yourself and your career journey.
I manage the Program Management Office (PMO) from Chennai, supporting the Global Operations Technology teams across the globe, for PayPal. My team is responsible for managing the programs within customer support applications and tools. We support our Business and Technology partners to accomplish their goals and KPI's.
I started my career as a Faculty, then moved to the front end development, and specialized in content management tools. Worked in Banking and Finance domain over 18 years, and then moved up the ladder from programmer to Senior Manager, PMO office.
I am part of PayPal since 2008. I joined them as an individual Program Manager, moved to lead a team, now I manage a global team. On the personal front, I'm married and have 2 lovely daughters aged 14 years and 3 years.
What according to you are the 3 things that make up for a success mantra at work?
For me, these 3 things are key to being successful:
Being an expert on any key skill, so that you are the 'go to person' for that specific domain.

Having an 'everything is possible' mindset, so that you're open to all that comes your way.

Being ready to be vulnerable. It leads you to lessons you had no idea you could learn.
Where do you see yourself 5 years from now?
5 years from now I would like to start my own company and be a strong, influential woman entrepreneur.
What about your line of work are you passionate about?
I've always been passionate about making an impact to the organization or the individuals within my team. In my current role, I love the sphere of influence which we can control as a program management team. Also, being a people's person, I am able to make a positive impact on my team.
What drives you to mentor second career women?
I love helping talented people thrive. And since I also lead the Diversity chapter for PayPal Chennai, naturally I have more passion to mentor second career women.
What are the family-friendly policies at your company that help you strike a work-life balance?
Flexible working hours

Supportive work culture (I had my second child when I got promoted to a senior manager!)

Work from home option

Facilities standpoint – Wellness Mentor, Gym, Doctor's visit, convenient modes of transport, etc.

Shadowing Leaders

Speed Mentoring

Diversity forums such as events and workshops to develop and strike a work-life balance
Inspired to join Team PayPal?
Find out more and apply to their jobs HERE