Goodbye Snapdeal, Hello JobsForHer!
Neha
in
Expert Advice
|
17 Mar 2016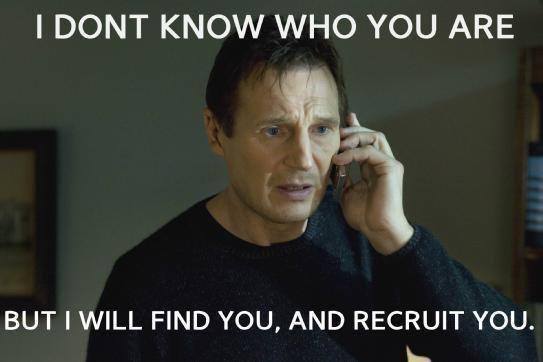 A lot can happen over coffee ….!!!
- Rishi Sharma, CTO & Co-Founder, JobsForHer
It started with a common friend asking me if I could spare some time to meet this lady who was looking for a technical advisor to take her company to the next level. I make it a point to enjoy such interactions as they enrich me every time I meet these young 'wanna-be-the-next-big-thing' mindsets. And there she was: a slim, lean persona, in a business suit, on time waiting there at Starbucks. So I asked her, "I'm pretty happy with the Naukris and Monsters of the world , why even bother?"
Well, she kept her calm and asked me about my wife's educational background, which happens to be in fashion designing and then posed a very interesting question:
"Now that your kids have grown up, the talent your wife has in the field of fashion can benefit so many companies [for profit or non-profit is a very different aspect of engagement]. She can choose to make a difference to the world, but she is not doing it …. WHY?"
Then came an even bolder statement:
"The women who take a career break to raise their families show a much higher level of sacrifice and commitment leaving their jobs at their prime. Society should not penalise such a brave act but rather welcome them when they are ready to put their skin back in the game after being successful at raising kids AND taking care of a home. The recruiters advise women to hide the gaps in their resume ... WHY?"
Ladies and Gentlemen, THAT is the amazing and passionate Neha Bagaria from JobsForHer, for you! With a cause like that and a society like ours, the battle for bringing our women-stars back to work is to be continuously fought for and won – at all costs and at all times.
I am extremely excited to be CTO & Co-Founder for JobsForHer from April 2016 and join hands with Neha until we find every single woman on a career break and help her realise her potential. We are and we will create a worldwide mindset where career breaks and gaps in resumes are CELEBRATED and not looked down upon.
Our Awesome team at JobsForHer, celebrating turning 1:
We are building a kick-ass company. The need of the hour is for all the companies in India and abroad to come together and change their mindset about how they hire and how they perceive the GAPS in a candidate's resume. Everyone reading this post should do something about it in your respective capacity.
Thanks to Sapient, Target, Reliance JIO, Mindtree, Intuit, Schneider-Electric and the like for taking the lead with us to have a pan-India Diversity Drive to welcome women back to work. Ask yourselves the same questions Neha asked me and listen closely to what it could mean for your organization.
We also walk our talk. I am looking forward to connecting with all of you out there who were once known for their passion for programming. We are setting up engineering operations at JobsForHer and what better way to do it than to have your experience work for us.
Just so you know, our Ads are as creative as we are :)
This is the time to Start, Restart and Rise in your career by becoming part of one of the most fun, red hot start-ups in town.
Find your passion at JobsForHer [as well as here].