Girls Continue to Top the Education Ladder, But Not the Corporate One
Schonali Rebello
in
Back to Work
|
31 May 2017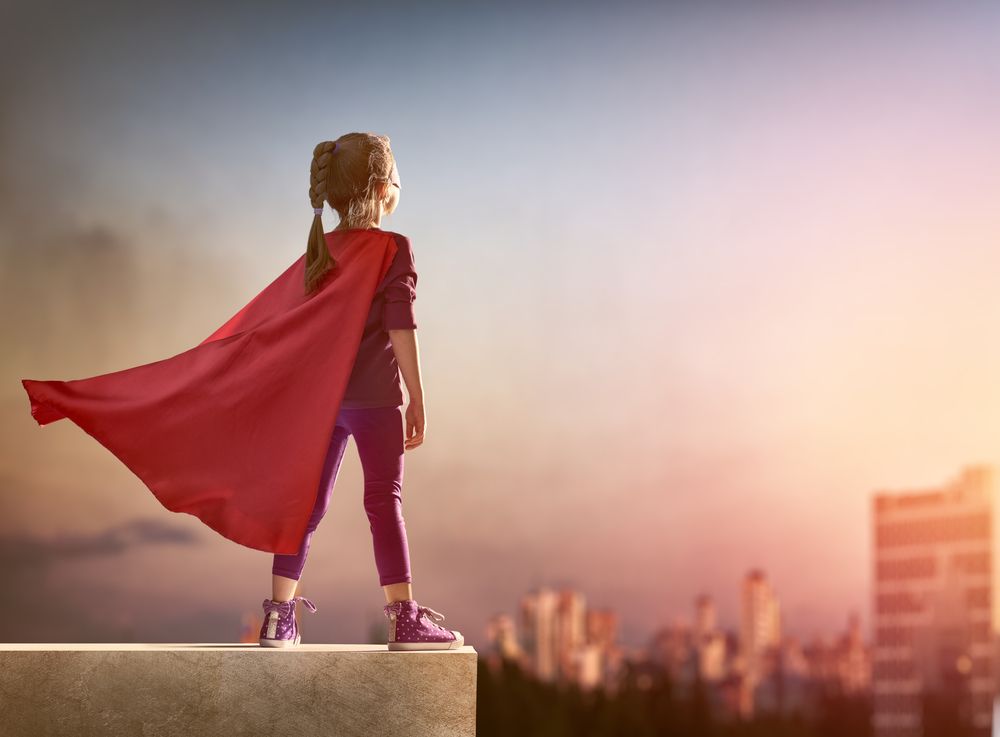 Do you remember coming home with bad grades when you were in school? And what your parents would say to you if you did?
I do. It was unacceptable.
I was never the class topper, but I was pushed to do well in my studies and be better than I was before. In fact, this was how it played out for most of my girlfriends.
In Ananya Maity's case, like so many regiments of young girls before her, she topped the 2017 ISC board exams and has glowing reports of her academic prowess, other talents, and good behaviour from everyone who knows her:
"I cannot tell you how happy I am. She is a wonderful child. She's not only brilliant in academics but also in creative writing. What's more, she's down to earth and well-behaved," said Principal Seema Sapru.[1]
Sound familiar?
That's because we all know so many girls who were the brightest, shining stars in our schools, in our colleges, and in our workplaces. They grabbed the first 3 ranks for most of their lives in any group that they were a part of... Some of us were those girls... until we had to take a break. Because only WE – the women in our families – would do it.
And then, like so many shooting stars, we fell off the map. Why?
| Sign up with JobsForHer to start the journey back to the career you once aced...
If we were pushed and inspired and motivated to do so well in the classroom, and were recruited so enthusiastically by good companies when we graduated, what happened to us when it came to the corporate world and our rightful, well-earned place in it as we grew older, like our male counterparts?
Why were we kept out of important discussions, away from closed-door meetings, off the high-billing projects, and out of sight of the corner office and C-suite when we returned from a break?
What we must understand is that "benevolent sexism" (Glick & Fiske, 1996, 2001) is as damaging to the progress of any society as overt, hostile sexism. What is benevolent sexism?
"...intimate interdependence generates benevolent sexism (or BS): subjectively positive attitudes that simultaneously idealize but subordinate women as men's dependents."[2]
| Read more about women who found their way back to restarting their careers...
It is THIS subversive attitude towards women that generally keeps us back from everything we can possibly achieve.
Peter Glick of Harvard Business School, in a paper titled "Gender & Work: Challenging Conventional Wisdom" points to a study done among college undergrads and MBA students where they found that, "...when high BS men are in charge, they 'go easy' on women. Imagine how effectively such subtle discrimination undermines women's ability both to develop and to demonstrate work-relevant skills; completing easy tasks does not put an employee on the fast track. Benevolently sexist male managers deny women opportunities to hone and show their skills, undercutting their potential to achieve impressive successes."
In another finding,
"...Biernat, Tocci, and Williams (2012) found that female, as compared to male, associates at a Wall Street law firm received more positive narrative comments in their formal evaluations (coding for words such as excellent, terrific, stellar). But on the numerical ratings the firm relied on for promotion decisions, the gender difference was reversed. Also, within the narrative comments, over 14% of male associates were mentioned as potential "partner material" compared to only 6% of female associates. Together, these findings suggest that the superlatives female associates received reflected a lower, benevolently sexist standard for women."
| Attend our MentorForHer Roadshow in Bangalore to meet industry insiders who will tell you WHY you're needed back to work!
When are we going to recognize that women are as capable as men of handling difficult tasks at work, while also handling our home-life balance? That if we can run a home, we can just as easily run a business?
When are the men of our societies going to step up and recognize that they play an equal role in their homes as their wives – whether to set it up anew after marriage, co-parent when children come, or look after the elderly in the family who need looking after?
When are women going to be able to take charge of their careers if their spouses are asked to relocate for their careers?
Because of JobsForHer, we hope very, very soon.
Because we are bringing women back to work across the country and we're giving them the launch-pad that they need to believe in themselves again. We're bringing their wings out of hiding and fluffing them up to fly again. We're showing them that they CAN and they WILL reclaim the careers they once rocked, which are still rightfully theirs.
Because if we could top the education ladder, we can certainly top the corporate one.
All it takes is us first believing that we can. After that, anything is possible.
Find your way back by signing up with JobsForHer today.
Start by reading our inspirational Restarter Stories & other Blogs, skimming through our online & offline Events, and browsing our Jobs, which range from part-time, full-time, work-from-home, freelance, volunteer & returnee internship opportunities, in over 2200 Companies who don't care about the gap on your resume.
They just want you back to work as much as YOU want to get back to work.
Currently the Manager of Creative Content at JobsForHer, Schonali Rebello is a full-time mom to an athletic and bubbly 3-year-old, and has worked in a smorgasbord of jobs – from executive assistant to a tech-CEO to fundraising for the classical performing arts, from bartending in Toronto to conceptualizing events at a supper-club in Bangalore, from heading communications at a family-owned group of agricultural and real-estate companies to handling Nespresso events with coffee planters in Coorg. After all of this she is finally living her dream as a Creative Writing & Women's Studies graduate, writing articles, blog posts and reviews on women's issues in the Indian workplace, with JobsForHer – an online portal that connects women who took a break in their careers for marriage/motherhood/elderly care/relocation, with companies that want to hire them.
[1] ISC Class 12 Topper Ananya Maity Writes Poetry, is a Pianist who Stays off Facebook
[2] Gender & Work: Challenging Conventional Wisdom – Peter Glick, BS at Work, Harvard Business School