General Electric – They Like Hiring Women!
Neha
in
Women-friendly Companies
|
03 Sep 2015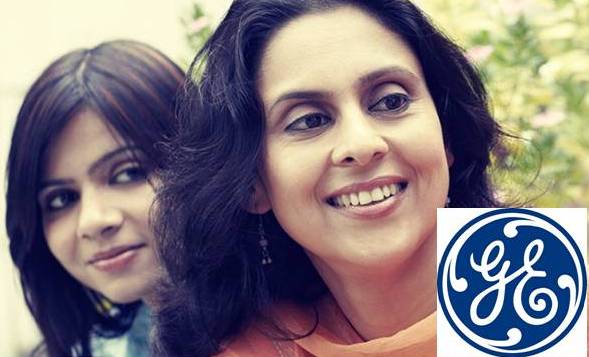 "At GE, we base everything we do around four ways we can change the world. Building, Curing, Moving, Powering."
GE imagines things that others don't, builds things that others can't and delivers outcomes that make the world work better. It brings together the physical and digital worlds in ways no other company can. In its labs and factories and on the ground with customers, GE is inventing the next industrial era to move, power, build and cure the world. Its Women's Network, with 3,500 women working across levels in over 15 Indian cities, is a strong platform for professional development of women employees. [1]
And they're registered with JobsForHer to rehire women who have been on a career-break and are looking to find their way back into the workforce and the careers that defined them before they stepped away! They are especially looking for women who graduated from India's Tier 1 colleges – i.e., IIM, IIT and their contemporaries – for challenging and groundbreaking roles in their organization. One such role is that of Human Resources Business Partner, who would be required to coach, mentor and provide feedback to the departmental senior management team and line managers, and to improve individual and organizational performance. The candidate would require 12+ years of experience, and have experience working in Matrix organizations and MNCs.
To learn more about the role, go here: www.jobsforher.com/job/ To register your profile and upload your resume with JobsForHer, go here: www.jobsforher.com/register
[1] From the official GE website
If you're looking to start your career, or for new and exciting roles to showcase the skills you've gained along your professional and personal journey, you can find them at www.JobsForHer.com. Create your profile, upload your resume and start job-hunting today!