From a Part-Timer to Director at LXL Ideas after a 5-year career break - Kalpa Kartik's Awe Inspiring Story
Kaajal Ahuja
in
Restarter Stories, Women-friendly Companies
|
08 Dec 2016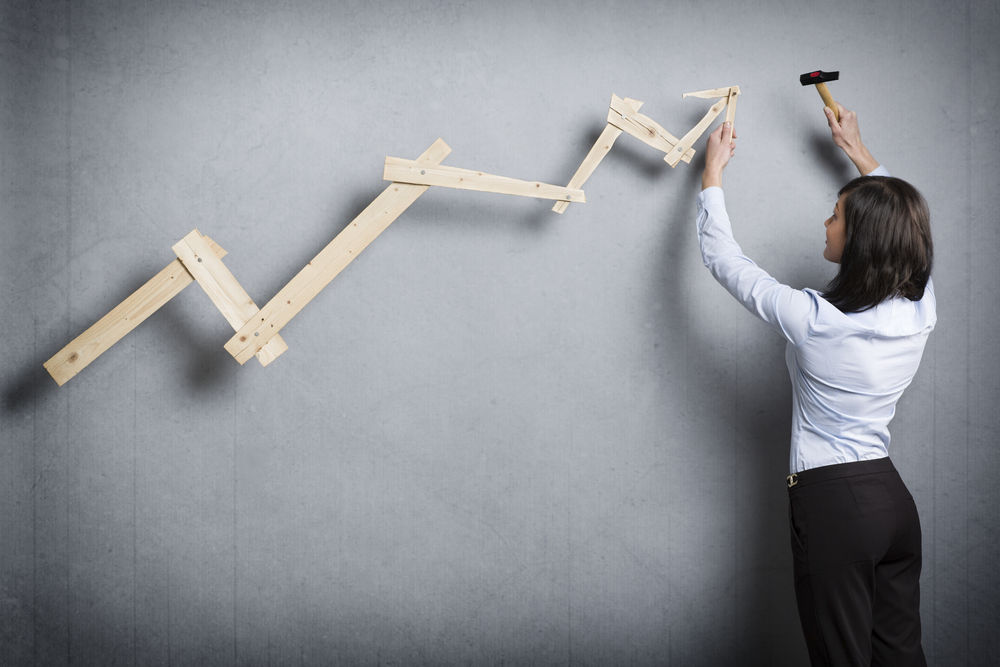 In her 10-year long career stint, Kalpa Kartik has taken two sabbaticals, oscillated between full-time, work-from-home and part-time roles, and yet, always only climbed the corporate ladder, with the one and only company on her resume, LXL Ideas!
And THAT speaks volumes of the kind of company LXL Ideas is and has been.
LXL Ideas
impacts learning and creates experiences for students, parents, and educators. For over two decades, they've brought innovative methodologies to make lessons of life through their brand School Cinema, which makes award-winning films. While their initiative Krayon organizes large-impact events, Mentor publishes authoritative writing while delivering holistic research & training.
Today, Kalpa overlooks the Strategy, Content Creation, and Creative domain, while working with them in the capacity of a Director.
How it all began…
Fresh out of college, she joined them between 2003 & 2004, at an executive level for their KRAYON initiative. Back then, since that was the first and only vertical at LXL Ideas, Krayon functioned as an event management company with schools. For 2 years, Kalpa gave all of herself to the operations of this initiative and enjoyed the ride thoroughly in return as well.
On the personal front, although Kalpa had known her husband for almost 5 years before marriage, they tied the knot only in 2005.
Why she hit pause…
Similar to many a woman, Kalpa too relinquished a well-settled career, when her first born was due to arrive in 2007. But in about a year or so, she resumed work at LXL Ideas on a part-time basis, this time around as a Sub-Editor of their 'MENTOR' magazine. While she had the liberty to juggle between part-time and work-from-home options, she was also glad to be working on a different tangent, exploring newer realms.
In 2010, when her second born came along, Kalpa stepped away for a good 5 years. And while she had been part of the Mentor initiative all along, she left at a stage where she was deeply involved in the ideation and execution of SCHOOL CINEMA, their third tangent.
In her time away from the work world…
By 2012, Kalpa was almost itching to channelize her potential in a productive manner. Understanding this, when her husband offered her to help him set up a factory in the industrial work space, she jumped at the opportunity and took the reins of the entire operations into her hands.
Even though she contributed significantly towards building the new premises and getting it up and running, by 2015, she was certain that this was not her forte.
Why LXL Ideas was the next 'natural choice'…
With the benefit of having worked with them already, Kalpa had well established with LXL Ideas, key factors such as trust and commitment. After discussing her career restart with Sultan, the founder of LXL Ideas, Kalpa was certain that this was the right platform for her second career. Her only request was that she be allocated one of their newer ventures to work with.
And THAT is how Kalpa returned, as the Head of LXL Think.
Challenges along the way…
Having been away for 5 years, understandably a lot had progressed in the work world. During team interactions, Kalpa had to find ways to adjust and catch up with the people that had moved far ahead from where she last left off.
And more than anything, as women, we're always dealing more with our own internal battles, than the ones outside.
For Kalpa, sometimes it was the guilt of not being there for her kids like before, even though she had a great support system in the form of her in-laws who were happy to pitch in for any and every kind of help; and at other times it was her need to prove to herself, that she IS capable of doing this and that.
Working with LXL…
''My journey with LXL Ideas has been one of continuous growth while being allowed a great level of flexibility and freedom simultaneously; sometimes even to fail, while testing newer ground; which is in fact, what has always drawn me back to them. And of course, the liberty to switch between all their verticals, and work in either a varied or an additional role, which prevented stagnation on any front, and in fact provided for great learning.''
For all those women on a career break…
''It IS totally doable. In fact, we come back with that much more of a focused mind. The only way to prove this to yourself is to get out there!''
As a Director at LXL Ideas and the Editor of their Mentor Magazine, which is India's leading monthly education publication, Kalpa Kartik has always strived for lifelong learning and professional development. Being a mother of two kids herself, Kalpa believes in making a difference to the lives of many other children, through innovative ideas and experiences. A perfectionist, she describes herself as highly organized, and a complete team player. She loves being busy and enjoys the variety that life offers. Often calm and composed, she lives her life with an "I can do it" attitude.
We know that you have it in you and can do it too! And to reinforce that, we have the woman herself, Kalpa Kartik of LXL Ideas, in an Expert Chat powered by JobsForHer, on the 14th of December at 12 noon. So come address any and every roadblock that's keeping you from starting, restarting or rising in your career, by signing up HERE.
About the Writer:
Kaajal Ahuja is a commerce graduate, who worked in the field of Customer Support first at HDFC Bank, and then at Dell International. During her 11-year career break, she spent four years volunteering as a Teacher at a government-run educational institution and also ran her own enterprise – 'Hey Gorgeous' – alongside, for 8 years. It was during her break that she discovered her love for writing, and is now back, working part-time as a Senior Content Writer at JobsForHer. She is married and is an upbeat mommy to a 13-year-old.