Freelancing – The Good, The Bad, and the Ugly (by Geetha Pradeep)
Schonali
in
Back to Work, Working Women
|
11 Oct 2016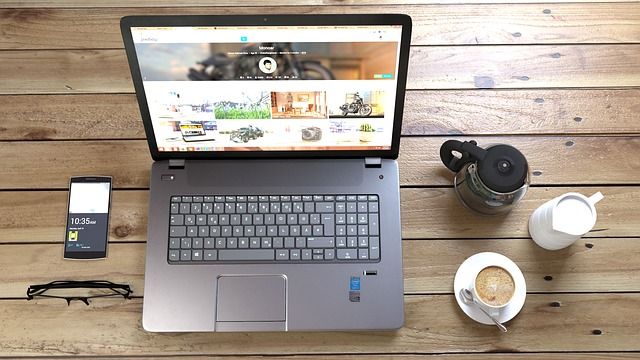 Let me begin by saying that freelancing is definitely a big boon to those who cannot embark on a conventional 9-to-5, regular office job.
Many people, including myself, benefit greatly from companies who outsource their various requirements, whether short-term or long-term. But there are some pitfalls too, as with any other job opportunity.
Since freelancing is a fairly new concept, although it enjoys rave responses from the Indian resource market, there was very little I could find on how to approach this or how cautious you need to be while freelancing.
Like many of you, I learned some lessons the hard way; but I did learn them!
I have come across many friends who do not believe in freelance opportunities or that they really work out. This is what I have to say to them – there are quite a lot of opportunities available for freelancers in many niches. All you need to do is seek, and you shall find! But don't expect opportunities to knock on your door or come to you served on a silver platter! In my opinion, women who are unsure of leaving the family and taking up a full-time job should freelance just as I do.
Let us first analyze what makes freelancing a better option, even better than a full-time job!
The Good
Flexibility is the biggest factor that made me look at freelancing opportunities versus a full-time job. Flexible timing, flexible location, taking a break between projects, enjoying vacations with family, starting a new project, doing much more while learning and earning... That's what I do.
To be frank, I cannot concentrate on my work when I have a sick family member at home or when the family needs my attention on anything important. At the same time, I will not compromise on the work at hand, no matter what!
Freelancing is a great solution for that.
I get to stretch my work hours according to the project's requirements, without having to bother about conveyance, a sick kid at home, or anything else, for that matter. I was proven right when 2 of my clients who approached me with a full-time job agreed to let me work as a freelancer. Having a distracted employee in the office does not help productivity at all. Moreover, I had to travel around 1.5 hours to reach the office. I told them I'd rather write 1500-word content in those 3 hours instead. That's how I nailed it.
I am not saying it will work out for everyone. But, the key points in favor of freelancing are:
The volume of opportunities available,
The flexibility it offers,
It does not require any long-term commitment
You get to learn so much!
But then, as with any other option, freelancing does come with some perils too...
The Bad and the Ugly
It takes Time to Establish
Freelancing takes time to establish. You need to have a lot of patience and have to keep trying till you find a good opportunity to showcase your skills.
I was introduced to my first freelance project by an ex-colleague. Till then I'd been working exclusively for a couple of friends. After I completed that project, even though I received a great review and learned that my work was appreciated by his boss, my friend probably didn't have a similar requirement following that assignment. So, after a couple of days, I started exploring and bidding for opportunities that I found feasible to me. I was not aware of rates even though I did not quote too little. Finally, it started working out.
I was asked for samples, I started with unpaid samples first, and landed a couple of projects. Then, I started insisting on paid samples and fixed a reasonable rate. I knew it was not high, but I kept my rates to a reasonable level since I wanted projects to keep coming in. After a couple of months of sending 20 to 30 proposals a month, I started getting some good offers.
Flexibility Comes With Responsibility
Yes, you need to own what you do and be your own boss. Without taking up the responsibility of what you intend to do, you will reach nowhere. So know well what you are up to, especially when dealing with overseas clients. Some land a 12-month contract upon you, which you should be wary about.
You Get what you Give
Be responsible and you can aspire to be a successful freelancer. You mess up one project and there goes your reputation in the forum that's been connecting you with clients.
Always maintain a professional tone in all your correspondences even if the client seems casual.
Always keep your deadlines so that your client cannot deny your pay.
Always follow the forum's rule or else, they will not be able to help you out with work or payments.
No Second Chances
If this is what the primary income of the household is going to be, you better be cautious. This is one major peril of freelancing. It takes a while to establish, first of all, as a reputed freelancer and to start getting more opportunities. At the office, you may be given a second chance if you commit a mistake or compromise on the quality. In freelancing, you don't! So you have to always keep up the standards you have set for yourself or you lose the client.
The worst part is if the client gets upset with a shoddy job done and he or she leaves a negative remark. It then becomes a big deal. So your guard must never be down while freelancing.
Freelancing is more of Short-Term Commitment
Because of the same reason stated above, you better be ready with another client, just in case one project closes. Remember, freelancers are preferred more for temporary jobs or by start-ups who cannot afford a full-time recruit. So keep looking out for a Plan B even if your hands are full, so that you don't have to miss a weekend tour because you can't pay!
Crooks are at Large
Yes, it is a big dark world where the clients can be from anywhere and use any name to introduce themselves. There are imposters in freelancing too! That's why I would recommend taking references or using escrow sites that guarantee you payment since they charge a commission on what the client pays.
Paying 10% is better than losing 100% right?
And there are genuine clients too, who prefer Skype or Gmail for easier access. Just make sure that you insist on discussing the payment terms and escrow payments before you start working on the project. In the process, you may lose some genuine clients who find it too arrogant, but then you need to protect yourself.
Always prefer verified employers even if you have to compromise on the rates a little. Once you prove your talent, they will use you for a longer term and sometimes even pay you bonuses.
Recently, I came to know about JobsForHer and their mission to empower women restarters, helping them getting back into their choice of career. Once I joined them, I realized the power of networking with which we women are getting to learn and grow while we seek better opportunities. I am a Rebel Restarter Ambassador of JFH and am inspired by the way Team JFH is putting their heart and soul into helping talented women restart their career. I am honored to be a part of this clan of super-talented women and to contribute to their successful journey ahead. As you can see on their site, there are many companies willing to provide an opportunity to women restarters who deserve it. There are full-time, part-time, WFH and freelance opportunities waiting for you at JFH. Join us (JFH) and we will change your life!
So if you are looking for experience and flexibility, just go ahead and start seeking freelance opportunities. But if money is the prime motivator, be a little cautious.
Keep trying till you get there!!!
Author Bio:
Geetha Pradeep has designed developed and deployed ERP systems for over 5 years. She has been a teacher, software project lead, entrepreneur and a content developer. She is from Kochi, Kerala, and a freelance content writer who writes about IT, Career Guidance, SEO, Real Estate, Web Contents etc. She can be contacted at: geetha.pradeep@gmail.com