Four Reasons Why You Should Be With JobsForHer...
Neha
in
Expert Advice
|
22 Sep 2015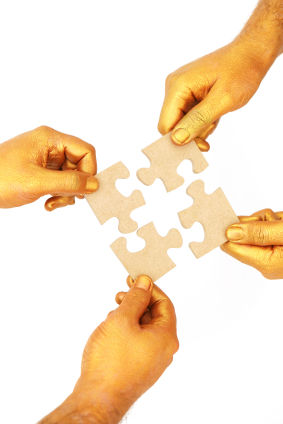 ...Through Your Career-Restart
JobsForHer's vision is to reverse female brain-drain from within the Indian workforce, one resume-match at a time. We are working every day to make sure that our portal matches your expectations for your professional and personal journey. In addition to constantly listing new and exciting jobs that you can apply to, we have learned that there are so many other ways in which we can help you as you walk down this path. Here are four:
1. Renovating the Resume
JobsForHer understands that tackling the renovation of anything can be a daunting, messy, clamoring affair. However, there are professionals who take the headache of it all away from us, and Talerang is here to do the same for your resume! Talerang offers resume-writing services to career-restarters and has partnered with JobsForHer to allow our candidates a 50% discount to avail of them! Their mission is to get people "work-ready" by ensuring that they have skills, resources, and materials of the highest quality representing them to potential employers.
2. Acing that Interview
As Apurva Damani, Head of Training & External Communications at Talerang, says in her riveting blog on this subject, "Interviews can be stressful for an interviewee, but they're simply conversations with other human beings." Talerang offers workshops to help restarters brush up on their communication skills, to answer those typical HR questions with verve and distinction, making your interview stand out from the rest in an employer's memory. Sometimes, we're unsure of our next steps after an interview. Should we follow up? How much is too much? Talerang's experts can guide you, in all this and more.
3. Finding Your (Career) Destiny
For many of us, restarting our careers after a break kinda feels like opening a brand-new notebook, with crisp, spotless, pages and that fresh scent of paper off-the-press – a new beginning! But what do we do now? And where should we start? ReachIvy is a premium career counseling services firm, who have partnered with JobsForHer to provide career-break women with the tools they need to restart their careers. They have a groundbreaking career-assessment test that uses online psychometric tools to help you embark on your new professional journey. With their terrific pricing, finding your (new) destiny has never been this easy...
4. "The Ask" – Negotiating Your Salary
As women, we are often at the risk of "salary-self-sabotage"[1] and this is especially true of women restarting after a break in their careers. We tend to have dreadfully declining confidence in our ability to re-enter the workforce and prove our worth, after our time away. We do not know, nor would we always believe, that that same time away has actually increased our work-potential, and augmented our skills for the workplace in terms of time-management, meeting deadlines, delivering quality work-product, and multi-tasking on projects, as well as with people and personality-types. JobsForHer is here to help you assess what your ask should be and how you should ask for it.
Send us an email at admin@jobsforher.com outlining your specific requirements in the aforementioned areas, and we will work towards getting you the help you need with each.
If you're looking to start your career, or for new and exciting roles to showcase the skills you've gained along your professional and personal journey, you can find them at www.JobsForHer.com. Create your profile, upload your resume and start job-hunting today!
Currently the Content Developer at JobsForHer, Schonali Rebello is a full-time mom to an athletic and bubbly toddler, and has worked in a smorgasbord of jobs - from executive-assistant to a tech-CEO to fundraising for the classical performing arts, from bartending in Toronto to conceptualizing events at a supper-club in Bangalore, from heading communications at a family-owned group of agricultural and real-estate companies to handling Nespresso events with coffee planters in Coorg. After all of this, she is finally living her dream as a Creative Writing & Women's Studies graduate, writing articles, blog-posts and reviews on women's issues in the Indian workplace.
[1] "What Every Woman Should Know About Salary Negotiation" – Marisa Ruiz, The Pulse – LinkedIn, bit.ly/1WcUt5j