For This Life Insurance Company, Diversity Is the Art of Thinking Independently Together
Ujwala
in
Women-friendly Companies
|
16 Aug 2018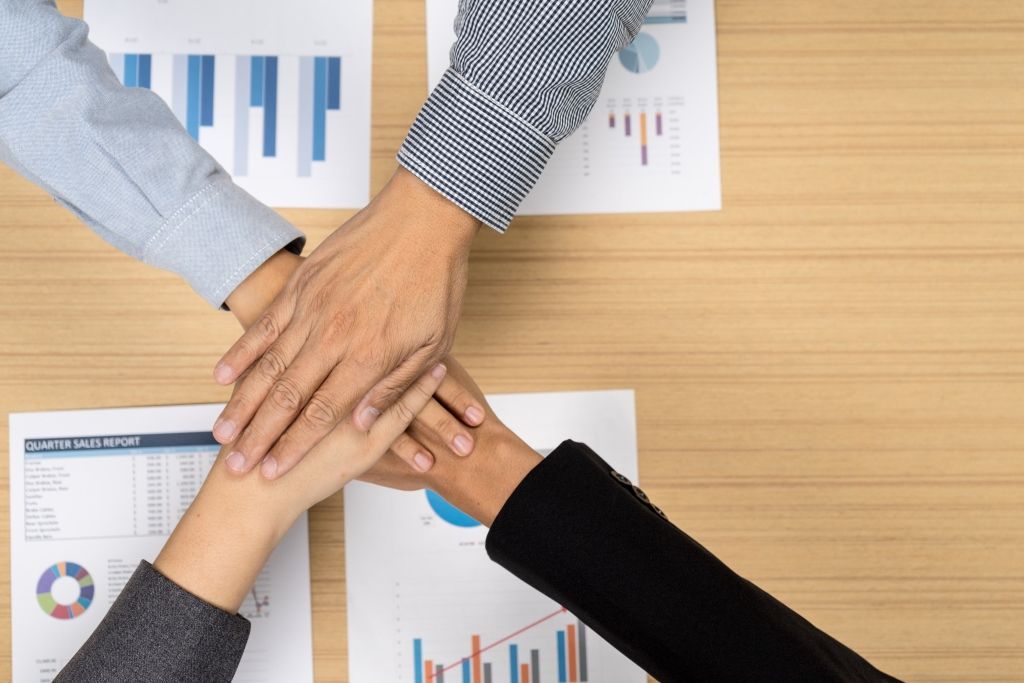 At Canara HSBC Oriental Bank of Commerce Life Insurance, diversity means everything.
It is a strategic business imperative that strengthens the company by challenging them to think beyond the traditional frame of reference and that's because they believe that their employees bring in creativity, productivity, perspectives, and innovative solutions in everything they do.

Canara HSBC Oriental Bank of Commerce Life Insurance was launched in June 2008 and is jointly owned by two of the leading public sector banks - Canara Bank (51%) and Oriental Bank of Commerce (23%) and HSBC Insurance (Asia Pacific) Holdings Limited (26%), the Asian insurance arm of one of the world's largest banking and financial services group - HSBC. The Company has access to over 115 million customers and a pan-India network of over 10,000 branches of bank partners.
The diversity of this union spills over in its approach to everything this company does.
A Union of Strength, Expertise, Trust

The formidable distribution strength and in-depth local market knowledge of Canara Bank and Oriental Bank of Commerce coupled with the considerable insurance experience of HSBC make Canara HSBC Oriental Bank of Commerce Life Insurance an unparalleled union of financial strength, expertise and most importantly, trust.
The vast infrastructure of all the banks enables distribution and accessibility of insurance products across the entire country, leading to greater convenience for customers and increased insurance penetration across demographic markets (urban, semi-urban, rural) of the country thus contributing to the protection needs of the consumer.
The Diversity and Inclusion Forum
The Forum is created to integrate diversity and inclusion values and practices into existing organization processes, to enable progress and measure results, department and organization wise. The organization recruits, retains, and develops high performing, talented and engaged colleagues with diverse backgrounds and perspectives. The Diversity and Inclusion strategy enables them to educate, advocate, and communicate with the workforce to foster an inclusive, engaging culture and work environment.
How do YOU benefit as a Restarter?
Canara HSBC Oriental Bank of Commerce Life Insurance is an equal opportunity employer committed to providing a fair working environment where employees can perform and rise to their true potential and abilities. Their efforts are directed constantly towards creating a healthy ratio of men and women in the organization by creating an ecosystem that supports and encourages women in Leadership roles.
The organization has a complete Diversity & Inclusion programme which provides learning and development programs for women to upskill, reskill, and get ahead of the learning curve while on the job.

Diversity Inscribed in Company's Approach to its Employees
In the last 3 years, the Company has taken various initiatives that truly echo how seriously it takes diversity as one of its key measures of success.
Child-Care Benefit and Surrogacy leave
A first in the industry, Child Care Benefit and Surrogacy leave introduced for new mothers availing their maternity.
- Maternity Leave – 6 months maternity leave introduced even before the Government Notification & Paternity Leave – Increased to 10 days from 5 days.
Child Care Benefits to support expenses like daycare, employing a nanny, crèche etc, while the mother is at work.
Day Care Tie Ups, Gift for New Born (All Employees), counseling support for pregnant employees through our Employee Assistance Program (EAP), reserved parking slots for expecting women, health talks, tie-ups with healthy restaurants at discounted prices to help working mothers, Women Leadership Development Programmes, etc are some of the initiatives undertaken.
Recognition
Canara HSBC Oriental Bank of Commerce Life Insurance has been recognized by the WILL forum as one of the "Best Employer for Women" (Year 2016).
Aatm-nirbhar
Canara HSBC Oriental Bank of Commerce Life Insurance is committed to more than just giving back to the society or community within which it operates. Aatm-nirbhar is a skill development/capacity-building programme that focuses on an inclusive growth and is one of many corporate social responsibility initiatives undertaken by the organization.
If YOU wish to be part of the diverse work culture at Canara HSBC Oriental Bank of Commerce Life Insurance, then …