For the Very First Time (#BlogathonForMums)
Neha
in
Back to Work
|
16 Dec 2015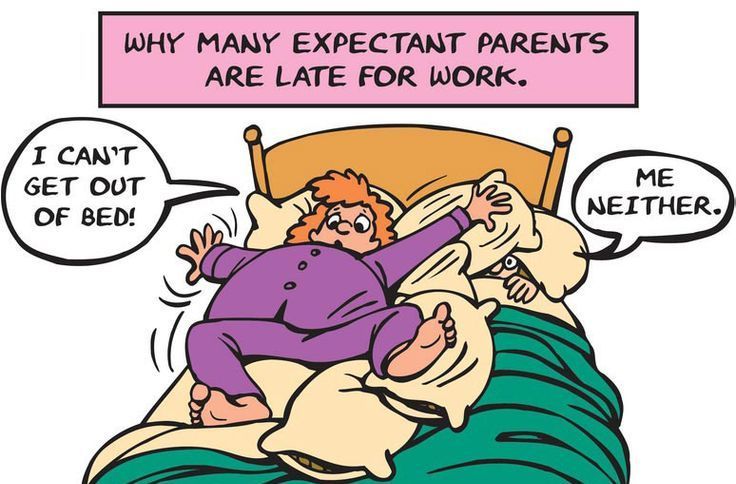 This entry is part of the Babyoye Blogathon for Mums.
We thought we were cool, We thought it would be fun To hit the ground with not a walk but a run Little did we know that it would lead to a flutter Giving rise to cravings of not only spice but pastries of butter That was just the start, putting a lot of other things to a stop When I realized for the first time, I was pregnant … pause It was in a meeting that I knew, so I couldn't react, Couldn't scream out loud, and say What the F! We didn't plan this, did we? It is all your fault, how can this be? And so it began, all the hallabaloo, When suddenly all you hear is, you are eating for 2. Take care! Don't do that. Don't eat that. Sleep now! Stop, I say. Make them go away. Reality bites. Statutory warning – It is not all fun when the queasiness hits you in the morn. You go to work looking like someone punched you in the face, The cute guy who smiled, wants to now kill you with mace. That's only the first 3 months, Wait there's more.
Then come the tales and the folklore. But she is my best friend, I've got to tell her. They say it's not yet time, patience, my dear. I can't hear another endearment, from frothy nobodies. Not when the tooth hurts and aches pop up in places I didn't know of the anatomy. The next 3 months, the second trimester, I'm told, is the best, to cherish and to hold. For the first time, he held the door for me, and sat me in the car I can very well enjoy this, my best time so far But did I mention, the doctor's visits quicken, Ah…lets not go there, those are best forgotten. The superlative times pass the quickest, that's the bitter truth, And then you just get fat.
No, there's no rhyme here, you just get fat. That eating for 2 really shows, huh! Back to the rhyme, and it's nearly that time, The question never stops, everyone's just asking, 'When are you going to pop?' How does it matter to you? I contemplate. Are you going crazy taking a leak? I am so nervous thinking of the coming times I am the cat who just lost her lives 9 Then, it is the morning, that changed my life. I woke up and waited for the drama to unfold It is time, is mostly what I was told. And then the pain, the excruciating pain. In the swell hospital is where I was lain. I counted and waited and counted till it got worse My mother held me, while digging in her purse. She prayed and said, 'It will all be okay'. Just play along, baby. Just play. Egg shell, butter cream, different shades of white, They told me to push with all my might. Yes, more screams from me is what followed Hushed by a sudden, soft cry and made everything mellow. I held her, brought her close to me, For the very first time, and she was all I could see. Was it 10 years ago? It seems like just yesterday, When I held her in my arms and said, 'It will all be okay' Nishreen Darukhanawalla
If you're looking to start your career, or for new and exciting roles to showcase the skills you've gained along your professional and personal journey, you can find them at www.JobsForHer.com. Create your profile, upload your resume and start job-hunting today!