Five Hilarious Pieces of Advice Every Pregnant Indian Woman Gets (#BlogathonForMums)
Neha
in
Working Women
|
15 Dec 2015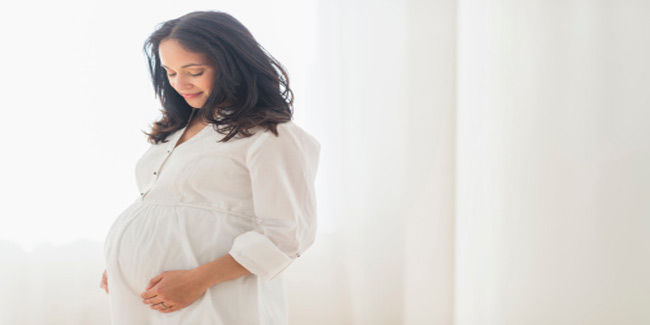 This entry is part of the Babyoye Blogathon for Mums.
Advices are free flowing in our lives from people who closely know us or even from people whom we meet at various crossroads of our life. Amongst the many roles a woman plays from time to time, pregnancy, which is the threshold towards motherhood is joyful but along with it comes loads of lifetime responsibility. It is during this pregnancy, there are loads of advices which pour out from every family members especially, friends and persons whom we meet in our neighborhood. It is during this joyful time, such advices put me into deep thinking whether it actually happens and sometimes made me laugh, especially because it was my first pregnancy. The five hilarious pieces of advice which I would like to share here are:
1) Do not eat too much dates: Dates or khajur, are my favorite, and known to be rich in iron and vital nutrients, which especially are helpful during pregnancy. But one of the aunts suggested you should eat at the most 2-3 pieces otherwise the newborn baby will have dark complexion. This piece of advice made me laugh on seeing dates color, so I wondered if all dark colored fruits or vegetables can have similar effect. But in reality all the complexion gets inherited from the parents.
2) Do not eat hot spicy food: Spicy food is part of our Indian tradition and have grown up eating such food, especially non-vegetarian cuisine and pickles. I was advised not to eat too much pickles and spicy food otherwise newborn child will have less and rough textured hair on his/her head. In reality, I reduced the level of spiciness little bit to keep family members happy. But I did not see any of its impact as such on our child, he had good portion of silky baby hair all over his head, they were so silky not any of the shampoos of this world can match it hahaha.
3) On the day of Amavas (New Moon Day), Sleep like the Sleeping Beauty: One of the elderly family member especially called up on the day when it was a special Amavas as per the Hindu calendar during my pregnancy to say when you sleep in the night do not touch or scratch any of your body parts with your hand otherwise baby will have same scratch or mark on his body. You might be wondering , whether I was able to follow the advice, no. It was the hottest month of June, I was at a very advanced stage of my pregnancy, and getting sleep was very difficult. I felt some irritation near my ears and neck and I could not stop myself scratching. In reality there was no scratch or any mark near his ears or neck.
4) Avoid Walking in the Night: Elders advice you should not go for walking in the night, especially when you are pregnant . It is not good for the baby you are carrying in your womb. The baby would feel afraid and could have bad dreams. But frankly telling I used to go for walking in the night, especially in summers when environment would be a bit better at this point of time. But I did not see any negative impact on our child.
5) It is better to sleep on floor than on bed: During pregnancy there was this piece of advice that sleeping on floor is better than on bed, because it gives a good exercise to your body of getting up and sitting down and helps in normal delivery. I had followed this piece of advice though a bit strenuous. But I did not experience any such benefit I had to undergo C-section at the last moment.
These are some of the advices which I found hilarious during my first pregnancy. I am blessed with a healthy, understanding and with bits of naughtiness, a son in our lives. He is now 4 years old. With whom I am reliving childhood and adding it to memories of lifetime… Happy and blissful motherhood to those who are expecting and also to those who are already experiencing.
Pheba Anandan
I am an MBA (Marketing) graduate, worked as research associate at business schools during which wrote management oriented articles and edited books. Took a career break in 2011, after the birth of our son. I am living now at Bangalore with my husband and son.
If you're looking to start your career, or for new and exciting roles to showcase the skills you've gained along your professional and personal journey, you can find them at www.JobsForHer.com. Create your profile, upload your resume and start job-hunting today!