Five Hilarious Pieces of Advice Every Pregnant Indian Woman Gets (#BlogaathonForMums)
Neha
in
Working Women
|
15 Dec 2015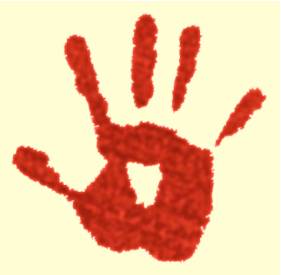 This entry is part of the Babyoye Blogathon for Mums.
One of the most wonderful time period in any woman's life is when she is pregnant. That is the time when she is treated like a queen in the house and her wish becomes everyone's command. Oh yes! So apparently it is the most blissful and indulging phase that she goes through in her entire life. But along with the goodness you have to bear a lot of advice thrown your way at every step. The so-called 'experienced' women will leave no stone unturned to claim an upper hand over the situation. Of course, they mean good in their own way but sometimes it just becomes a tad too overwhelming to digest all their beliefs and advices. As your belly grows, so the does the opinions and speculations. Some of the most common beliefs / advices that most women come across are:
1) Eat for two
This is, probably, the most common piece of advice given by every other person when you are pregnant. It is believed that since you are carrying a life inside of you, you need to double the quantity you eat. But in fact, a pregnant woman just need about 300 calories more than what you normally consume to ensure the foetus remains healthy. Instead of gorging on the food excessively, what the body actually requires is a balanced diet which provides all the necessary nutrients for a healthy development. So, the next time you indulge in those desi ghee soaked sweets, be sure that all it's going to add to is fat and not nutrition. And it's going to be a lifelong battle to get rid of that acquired fat during the pregnancy, post pregnancy. Trust me, I'm still battling it!
2) Gender predictions
A lot of speculation goes in predicting the gender of the baby through various parameters such as the shape of the belly, the craving factor, the outward appearance of the woman and so forth. Mostly all the elderly ladies in your family will have a forecast for you ready and will so convincingly make you fall for it that you yourself start believing in it. I was, at every point during my pregnancy, told that I was going to have a baby boy looking at all the factors possible to determine the gender that at one point even I started believing in it albeit my wish for a baby girl. But, lo and behold! My wish did come true and I was blessed with a baby girl proving everyone wrong and knowing for certain that all these parameters of predicting a gender are just a myth and not to be believed or followed blindly. Sure, go ahead and do all the prediction you want for the sake of fun but don't get carried away with it only to be disappointed later on.
3) Immobility
So you are pregnant. Now you cannot move around like you used to. You have to limit your mobility and are supposed to rest all day. You are not supposed to drive, you are not supposed to work, you are not supposed to do household chores, you are not supposed to travel, you are not supposed to go out alone and so on. All you are allowed to do is rest. Well, it does sound fun for a while but imagine doing that for nine long months. You would probably be at your wits end by then. It is absolutely necessary to take proper rest and not become a weight lifter but other than that you can pretty much do most of the activities you normally used to do before getting pregnant. My gynaec used to say that pregnancy is not a disease where you stop doing everything and put your life to a halt, instead it is a blessing which needs to be enjoyed to the fullest before it matures.
4) Normal vs. C-section
Almost everyone around you will advise you to go for a normal delivery. Oh I didn't know we had a choice there. I mean most of us would obviously want to have a normal delivery but if fate intervenes then nothing is going to stop you from having a c-section. As if it's upon us to decide that. And if for whatever reasons you had a c-section (gasp!) then you had it the easy way out. Oh really? Have you ever been through a c-section to pass your precious judgment? Normal or c-sec, you have to bear the pain at some point. I agree there are certain benefits of having a normal delivery but it doesn't make you any less of a mother even otherwise!
5) Sleep baby sleep
This was one advice that I didn't mind coming my way. All those who have already passed through this stage often give this friendly warning of what is coming your way. Once you pass the pregnancy stage and graduate to being a mother, sleep becomes an illusion. It becomes a thing of past. Atleast for first few years. So pregnant women are often advised to sleep all they can during the pregnancy period because who knows if they would get that privilege later on. So I tried my best to bank on this advice during my pregnancy but sleep had already eluded me then as I couldn't sleep properly due to my bulging tummy. Ahh! One advice I desperately wanted to follow back then but sadly couldn't. Sigh!
Neha Doshi, a hobbyist blogger and a photographer
If you're looking to start your career, or for new and exciting roles to showcase the skills you've gained along your professional and personal journey, you can find them at www.JobsForHer.com. Create your profile, upload your resume and start job-hunting today!