Fire in the Belly - How This 25-Year-Old Female Power Engineer Advances Women in STEM
Neha
in
Working Women
|
05 Aug 2015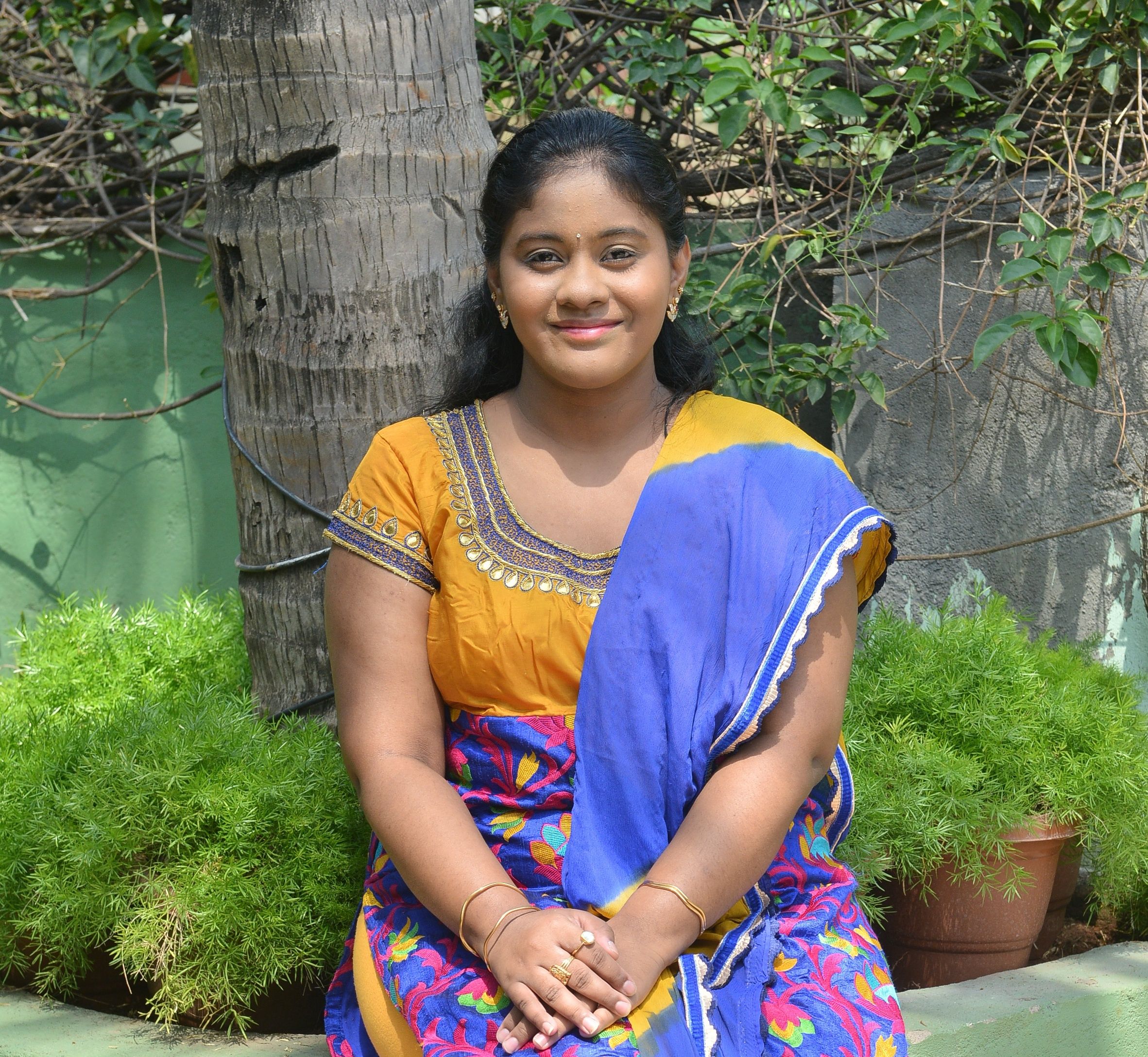 Power engineering, also called power systems engineering, is a subfield of energy engineering that deals with the generation, transmission, distribution and utilization of electric power and the electrical devices connected to such systems including generators, motors and transformers.
One hour spent in conversation with Sree Divya Vadlapudi and you know that the woman on the other end of the phone is no ordinary Indian girl in science. Publishing papers, journals, and articles since she was 17 years old, she now lays claim to 20 accredited works in the national and international arena of STEM (Science, Technology, Engineering and Math); the youngest undergrad researcher in India with this achievement catalogued in the Limca Book of Records 2011. She is driven, intelligent, and uncompromising in her pursuit of excellence. Showered with accolades and awards from famous professors across the globe, Padma Vibhushans, Padma Bhushans, Padma Shris, deans and directors of reputed universities, industries, fields of government, and organizations, Sree Divya is committed to converting Indian women en masse to the alluring, magical, beautiful world of STEM.
It wasn't, and isn't an easy path. Sree Divya chose to pursue research in the field of power engineering, focusing on the non-conventional production of energy, implementing diverse AI (artificial intelligence) methods for electrical distribution systems. Best described as Demand Side Management in Power Systems and Conservation Studies, her special fields of interest include design of non-conventional units for the production of energy, load balancing, voltage stability, minimization of I2R losses, and service restoration in electrical distribution systems using ANN, Fuzzy logic, and non-conventional energy resources. At the tender age of 25 she heads 3 different organizations – 2 private, and 1 for the advancement of Indian women in the field of STEM – nationally and internationally. A hard worker, she believes that the key to unlocking the myriad, countless ideas for human advancement in the minds of young women in India is the access to resources. Having had the opportunity to travel and be part of numerous conferences, courses, sessions, and gatherings in the international spectrum of STEM, she knows that the economies of other countries can provide this for their scientists. Women and girls in India do not have access to things as simple as a digital library. But there is no dearth of talent and innovation, from which the possibilities are endless.
"Last year I took 3 girls, through IMWISER – an initiative that I founded – and gave them all the resources that they needed for research projects that we created together. The results were exceptional – all of them received gold medals in their colleges, and all came from economically disadvantaged backgrounds. My passion is born out of the need that women need to have more representation in research, and that more and more women in India need to mentor each other in STEM. It doesn't matter if you are married, have kids, or are in college – it starts with a vision, nothing more.
This September, we will work with 3 women, 2 college girls, and 1 woman entrepreneur, focusing on an integrated tie-up. We want to encourage 2 disadvantaged girls who have innovative ideas to receive one-on-one mentorship from the other women. We will also launch a non-cash, resource-rich scholarship in December, combining it with a mentorship program, like many companies already have, for girls in STEM. We will provide them with every resource so that they have everything they need to ideate and create."
IMWiser (I am a Woman in STEM, Entrepreneurship & Research) promotes women aspiring to be and already working in the field of STEM, women who pioneer entrepreneurship in STEM, and women with a spark for research in STEM, providing them with resources and in-kind scholarships on a yearly basis. IMWiser's mission is to make sure that young women who enter the field of science bring with them their dreams and aspirations that look far into the future – not just publishing one paper, putting it on a resume, getting a job, and then their in-roads to research stop. The possibilities for ideating and creating incredible breakthroughs in the field of science are limitless. And our girls and women have it – their potential is just waiting to be unlocked.
Being a part of many Indian and international organizations, Sree Divya seeks out and utilizes the multitudinous associations that India has with organizations across the world to fund the scholarships and resourcing drives that she pioneers for underprivileged and under-recognized women in science.
The objective of Girls in Tech – India (which is a global non-profit based in USA, of which Sree Divya is the Managing Director of the India chapter since 2015), is to support and enhance the visibility of women in STEM, entrepreneurship, and innovation. It is a non-profit organization focused on the engagement, education, and empowerment of women in technology and entrepreneurship. They offer a variety of local programs, events, tools, resources for women and girls to enhance their careers and interests in technological fields. It is an initiative designed exclusively for women by women. Girls in Tech India provides a platform for women to cultivate ideas around their careers, and business concepts involving technology, and entrepreneurship.
Some of their programs include GIT Mentorship Program (GIT M), GIT Hacks, Boot camps (soft and hard skills), GIT University (GIT U), GIT Global classroom, Online Education, GIT360 Entrepreneur Labs, XChange, Lady Pitch Night, Catalyst Conference, AMPLIFY Business Pitch Competition, GIT Up and various others. One event that they had in India, "Women in Technology: Speaker Series" had women from Microsoft, Google, and many successful women entrepreneurs taking part.
Also the Innovation Head for Krishna Infotech Hyderabad, Sree Divya's role there focuses on the development of new products at cost-effective rates for various important government projects.
In her opinion, ability counts – gender doesn't. Her experience working with large organizations who employ a diverse pool of talent, who generally have had access to good educations, has shown her that gender actually makes no difference to truly brilliant, progressive, and innovative people in the field of science. Which is why it mystifies her that the field of technology and science intimidates so many women.
"The future is tech – whether you have a job, are a researcher, or are involved in the field of innovation, you will require tech skills. Tech does not mean that you have to be a computer engineer; it also comprises other parts of STEM. A very strong message for young girls and women is that the tech industry is not about sitting and coding all day. I interned at a top company in the US after I graduated from college, and the work that I was assigned had nothing to do with research. I was required to do coding and building; and I still got an award for innovation. A researcher's mind is attuned to building idea-based stuff that can be useful. I recently met some young girls at an MNC who didn't want to get into IT because they thought that it was just coding and programming. But there are so many different roles – it's a beautiful world. Even the marketing director for a makeup brand would require some kind of tech background."
It saddens her to quote statistics like 300% of women in tech have dropped out because of their personal life commitments. A woman's vision has always been dependent on others, and that needs to change.
"My vision is to inspire more women in India to have their own vision"
And in this spirit, she is hosting an Ask-Me-Anything (AMA) Session with JobsForHer.com on our Facebook Events page, this Friday, August 7th, 2015, from 10:30am to 4:00pm, fielding questions related to the following topics, from women who used to be in STEM and are now on a career-break, but raring to get back to the exciting and imaginative jobs that once defined them.

Participate at the AMA session by joining the event here:

on.fb.me/1W18YKn
Take advantage of this amazing opportunity to learn:
How can women be market-ready in terms of resources to go to when on a career-break?
What are the current trends in the tech space that a woman returning from a career-break should be aware of?
We are excited and proud to be associated with this Supergirl of Tech – Sree Divya Vadlapudi – and we wish her and her organizations every success in the years to come, for the advancement of Indian women in science!