Find that Friend in YOU to help you through your Career Restart
Ujwala Thirumurthy
in
Back to Work, Weekend Reads
|
06 Aug 2017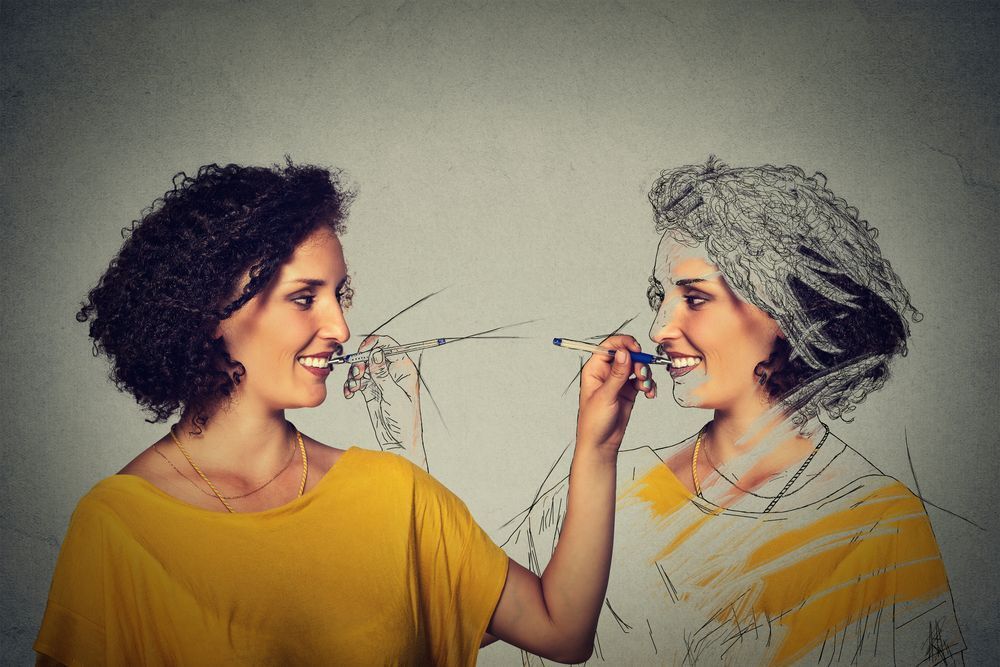 How often have people told you, "You are your own best friend".
And, how often have you said, "Oh, don't be so philosophical"!
Truth is, it's very real. You ARE your only best friend, particularly when it comes to making important decisions that might alter the course of your life. Like a career break. The decision to take a break from your professional life holds immense significance for you as an individual as well as a career woman. But, the decision to get back into the workforce holds greater significance because it is bound to bring out a newer, more refreshed YOU.
Are you ready to bring out that refreshed YOU? Then, register HERE for RestartHer, India's biggest conference and career fair for women returning to work!
Of course, this does NOT mean for one second, that you need to ignore the many friends in your life. They are a support system that will carry you through the tough times, be with you through the successes, and celebrate life with you. And that's great. At every stage, you'll have friends and family advising you to do what's best. But most often, their perspectives might alter the way you think about your own situation.
But, YOU are the decision maker; YOU are the writer of your own destiny.
Read Roshni Manoj's inspiring career story!
What's important therefore, is for YOU to make up your mind. If you decide to put an end to your career break of 5 years, then it's a sign of confidence, a sign of strength.
Being job-ready is a challenge that might well dampen your spirits given the rapid changes in industry trends and domain -specific knowledge. But, don't give in. Don't give in to judgements that seem to lower your self-esteem rather than picking it up.
Say YES to constructive criticism, and NO to negativity.
Say YES to uplifting conversations, and NO to gossip.
The ONLY way to be job-ready is to equip yourself with the knowledge, and the traits required for the role.
The ONLY way to overcome the odds is to overcome your own feelings of low self-worth, and lack of confidence.
The ONLY way to power through your career restart is to project, analyse, and decipher what you want out of your job, what you need to do to get it, and HOW you're doing to do it.
GIVE UP these three-and-a-half things for a successful career restart!
Friends are like mirrors that show you your true worth!
Yes, they do, but only YOU can take control of your REAL self, and make things work in your favor.
Here's how being your own best friend can help you be job-ready after a career break:
1. Look in the mirror
Tell yourself that you're capable of much more. Give yourself credit for making it this far through your break, and for being ready to start your journey all over again! Rehearse an interview before going into one. Record it, and see what you can say or do differently. Keep going till you nail it.


2. Stand up for yourself
At a social gathering or just a simple discussion at home, don't be afraid to voice your thoughts on subjects that are close to your heart. It makes an impression AND speaks volumes about your personality.
3. Stand up for a cause
Whether it is women empowerment, child education, elder care, or social injustice, standing up for a cause not only gives you a purpose but also makes you a stronger, more confident person that people will look up to.
4. Never back down
Your friends may have your best interest in mind when they tell you that you probably should not get back to work because of the stress it comes with. But, you know better. You know you're raring to restart. You know you're ready to take on the challenges. Because only YOU know where you want to be!
Five reasons you must not let your degree determine your career restart.
So, dear women on a career break don't hesitate to restart on your own terms. Don't be afraid of taking that leap of faith. There's a whole world of opportunities that lie waiting. You only need to open the door, and unlock your true potential!
Trust that friend in you. Trust that you can, and you will.
Step out to make a good impression in 30 seconds, at RestartHer with your #30SecondPitch.
Convince your potential employer that YOU are the best person for the job. Be confident, and have your 30-second resume handy when you meet industry leaders at India's biggest conference and career fair for women returning to work.