Find Out if Your Cover Letter is Good Enough
Martina
in
Career Development
|
19 Jul 2019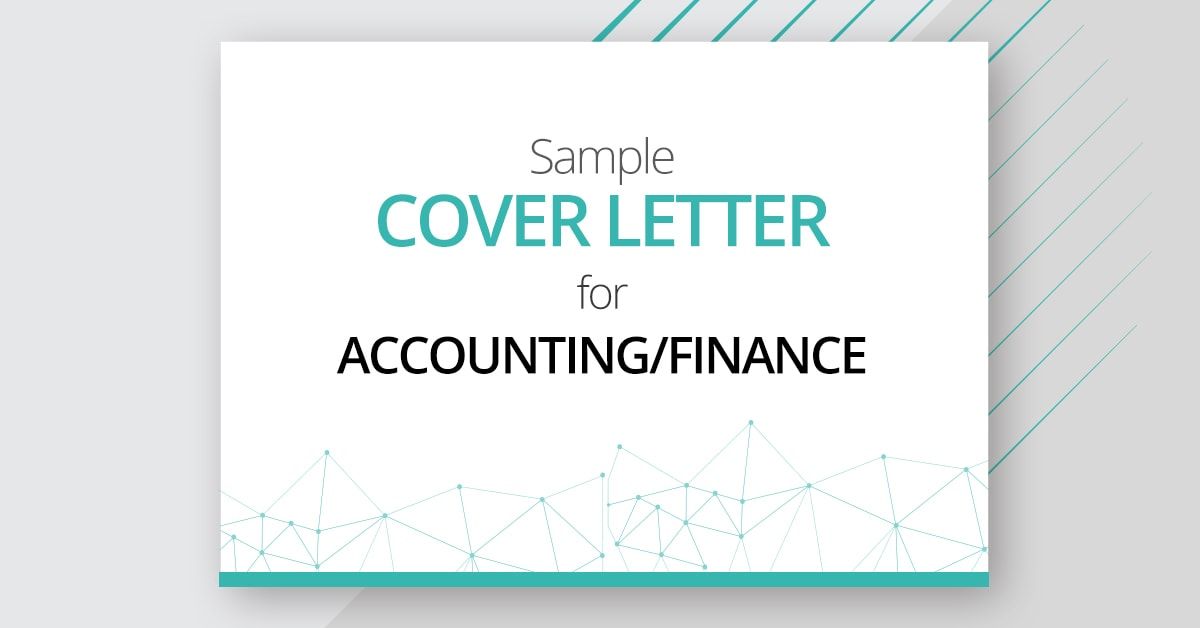 If you are not asked for a cover letter, you will most likely forget to send it along with your resume.
People fail to realise the importance of a cover letter in the hiring process.
A resume isn't enough to convince a hiring manager that you are the right person for the job. You need a cover letter to do this.
Moreover, cover letters differ according to the industry you want to work in.
Your contribution to the company — whether or not you have done justice to your role, how you have handled issues and the likes — should be conveyed in your cover letter.
In this blog, JobsForHer highlights the things you should mention on a cover letter to apply for an Accounting/Finance job:
1. Alter Your Cover Letter
Accounting/Finance employees would have many technical things to mention in their resumes. Along with those, you would have to mention a few other details that aren't on your resume.
When you are applying to different organisations/job openings, you should align your resume and cover letter to the job description, as well as the job requirements, company's vision, etc.
Don't lie, though. Be completely honest about what you do, what you can do and your areas of specialisation.
2. Mention Keywords Throughout
Keywords are mostly a skill set or a particular requirement that recruiters are looking for.
Take time out to go through the job description, company website and the company's vision to find these keywords.
Mention these keywords throughout your cover letter, so that your cover letter gets picked up when it is scanned by the ATS (Application Tracking System).
Also remember that when the hiring manager goes through your cover letter, he/she will search for keywords.
Mention the jargons in the accounting/finance field that the recruiter is looking for, so that he/she will recognise those and will look into your cover letter further.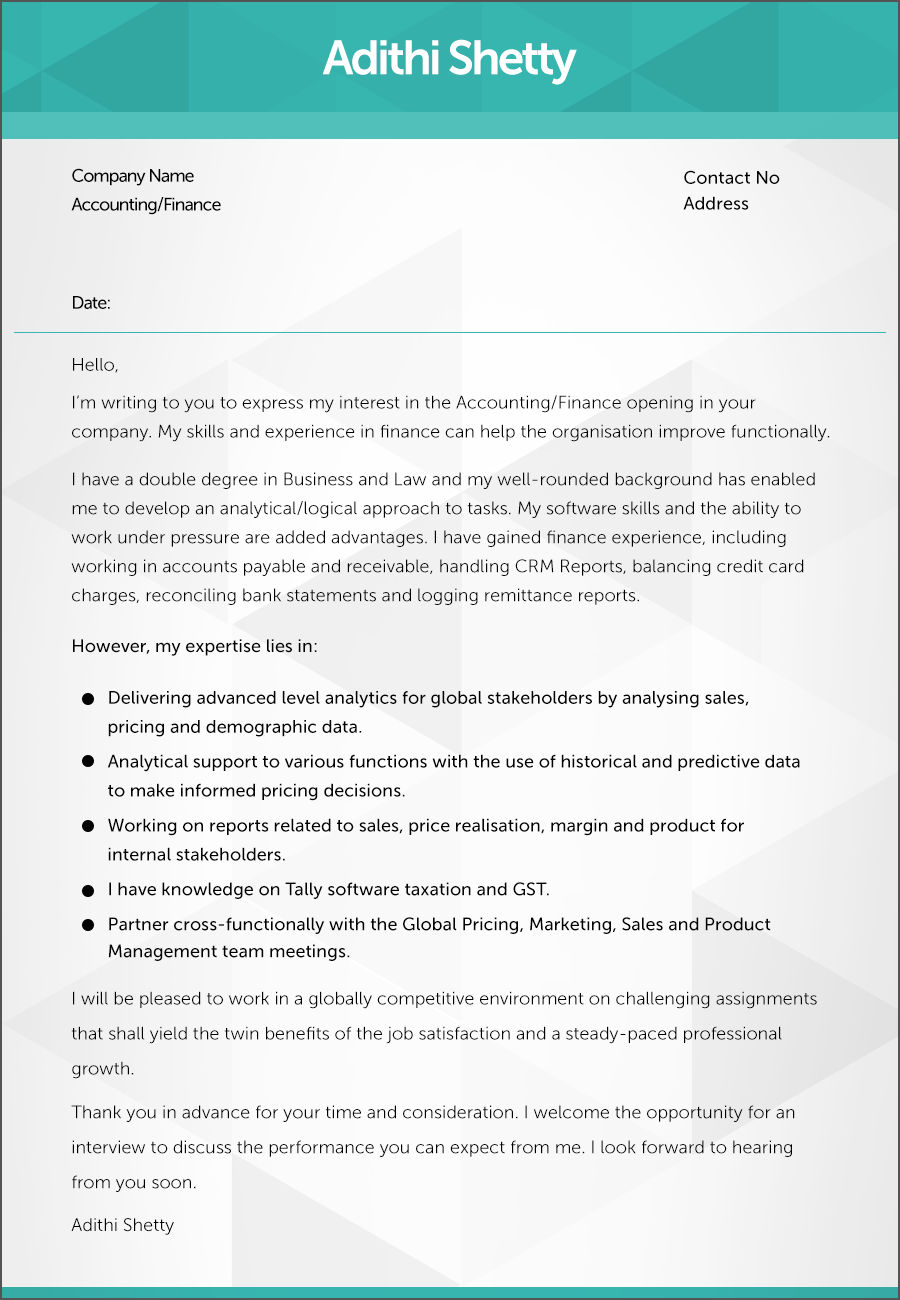 3. Cover Letter Should Be Crisp
A cover letter is your chance to tell the hiring manager more about yourself in detail, and when you have the liberty, you might go overboard sometimes.
No matter which field you are from, keep in mind that your cover letter should ideally be one page long — don't go on writing for two pages or more. This is important to remember, since the recruiter would probably be receiving many applications for the same role you are applying to.
So, the best thing to do is keep your cover letter short and crisp. Keep everything to the point. You have one page to convince the hiring manager that you are the right fit for the job.
4. Make Your Cover Letter Stand Out
There will be other people applying to the same opening in accounting/finance. So, how can you make your application stand out from the rest?
Mention things that are important and want the hiring manager to notice as bullet points in your cover letter.
Now, to get to where you are in your career, you had to keep yourself updated. If you have done it through courses or certifications, mention those too in your cover letter.
5. Don't Give Away Too Much
As mentioned earlier, you need to mention your accomplishments and achievements, and give the hiring manager reasons why you are a good fit for the role.
But while you are convincing the hiring manager, you don't want to give away too much. You want to keep something left to talk about in the interview.
Now, go ahead and get working on your cover letter, keeping the pointers mentioned above in mind. You know you are perfect for the role, so make sure your cover letter reflects that.
And don't forget to tell us how your interview went in the comments below!