Fail Early, Fail Fast, Get Stronger: Dimple Jha, MentorForHer
Kaajal Ahuja
in
Mentors Speak
|
21 Mar 2017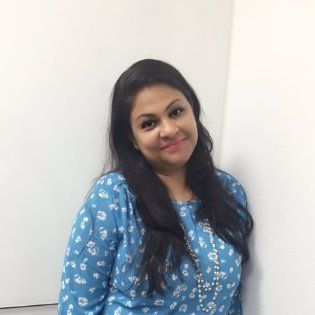 Sapient is one of the companies that we LOVE to work with. Because of this:
We are Troublemakers, a curious bunch of people restless to solve problems. Undaunted by change, challenge or convention, we are creating transformational experiences for our clients. We live by our core values, the set of behaviors that gives us the ability to achieve the impossible. Creativity, Leadership, Openness, People Growth, Relationships, Client-Focused Delivery.
Troublemakers effect change. And change is what JobsForHer is all about. A change in the face of the Indian workforce, to bring back all our women who stepped away from their careers and are ready to restart them.
Dimple Jha, the woman who leads HIRING at Sapient, chatted with us about the reasons why she is a Troublemaker, and how YOU can be one too!
| Read more about 6 Reasons to Fix the Mix in our workplaces...
1. What do you know now that you wish you had known when you were younger?
Success is a lousy teacher. It's important to fail. Failures make you wiser; allow yourself to fail. Fail early, fail fast; it will make you stronger.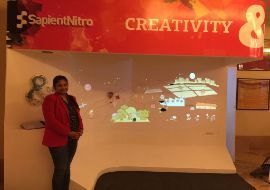 2. What's the key to a successful career as a woman?
I believe for everyone to be successful (whether it's a man or a woman), there are primarily 3 things – Hard work, there is no shortcut to success. For a lasting and satisfying career, you really need to work hard.
Success is never solo. Make sure you understand that & take help or ask for help, wherever needed. Also, be prompt in recognizing/appreciating these people.
Thirdly have a mentor – They help you accelerate your career and can be your sounding boards for ideas and solutions.
| Follow our mentors on the MentorForHer board...
3. Is there anything your parents did for you that many parents don't do that had a lasting impact?
They did plenty of things, especially my mom. We are 3 sisters raised in Patna. My parents never ever told us that we can't do a thing because we were girls. They made sure we believed that the world has equal opportunities and the sky was the limit for us. My conviction and confidence came from my upbringing. They made me fearless.
| Read more about What Would you Do if You Weren't Afraid?
4. What is a habit or routine that you credit for your success?
Trying new things. I never settle down or get complacent. I am always restless and want to do new things or different things.
5. What's the best way to stay focused at work?
Enjoy what you do and stay true to yourself. Make sure you connect with yourself every day so that you clearly know what pumps your heart.
6. What's your all-time favorite quote?
"I never lose… I either win, or I learn." and, "What would you do if you weren't afraid?"
DimpleJha is hosting a webinar this week - THURSDAY, MARCH 23rd, at 12 noon to 1 pm - where you can ask her all your questions related to restarting your career and what Sapient, in particular, is looking for in women returning to their careers from a break. And WHY they consider you a valuable talent pool that they need to add to their teams. Register for it HERE, today!
If you're looking to start your career, or for new and exciting roles to showcase the skills you've gained along your professional and personal journey, you can find them at www.JobsForHer.com. Create your profile, upload your resume and start job-hunting today!
About the Writer:
Kaajal Ahuja is a commerce graduate, who worked in the field of Customer Support first at HDFC Bank, and then at Dell International. During her 11-year career break, she spent four years volunteering as a Teacher at a government-run educational institution and also ran her own enterprise – 'Hey Gorgeous' – alongside, for 8 years. It was during her break that she discovered her love for writing, and is now back, working part-time as a Senior Content Writer at JobsForHer. She is married and is an upbeat mommy to a 13-year-old.