Ezetap: Empowering Women for a Powerful Career Restart
Ujwala Thirumurthy
in
Women-friendly Companies, RestartHer 2017
|
28 Sep 2017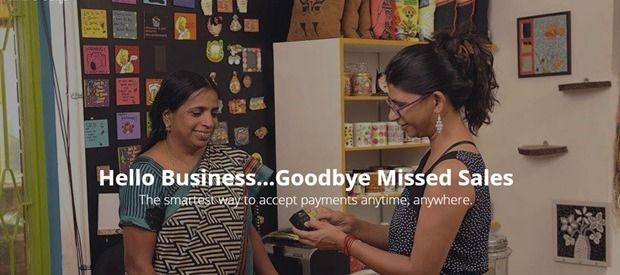 The first thing that strikes you about Ezetap is their motto.
"Dream no small dreams for they have no power to move the hearts of people!"
Little wonder then that they wanted to be part of RestartHer 2017- India's Biggest Conference and Career Fair for Women Returnees, on September 16th.
If you missed the event, don't worry, you can follow Ezetap on our portal and keep up-to-date with their job opportunites.
Ezetap's exceptional mission to be the single platform through which businesses complete any financial transaction with their customers, supporting every instrument and method that those customers want to use, bears testimony to their recent successes.
CEO, Abhijit Bose said, "The business model is ramping up…. With $1.5 billion per year flowing through [our platform] and what we expect will be more than $3 billion in the next 12 months, we'll be profitable soon."
Wait, there's more.
Bose also said that the company, whose underlying payments structure is largely complete for now, will focus on amplifying their marketing and sales departments, to help Ezetap launch in Southeast Asia by the end of the year!
And that's great news for those looking for a career in sales and marketing! In the larger scheme of things, Ezetap enables businesses to solve everyday business challenges and turn them into a competitive advantage. Their stand-out clients include Airtel, Big Basket, and Urban Ladder.
Where Diversity & Inclusiveness is a Priority
"We wanted a culture where diversity was part of the DNA of the company," Bose added, citing the importance of mentorship, and quality training for new hires. This was the objective behind EZEnable, which "gives people a hands-on experience that you don't get at a big firm," says Vishnu Jinan, EZEnable Mentor, Finance Team, in a recently posted video on Facebook.
And that's what makes their presence at RestartHer2017 truly special. Being a financial mobile solutions platform, their approach to a diverse workforce is commendable.
Their success lies in the fact that many of their mentees have landed jobs elsewhere after undergoing months of training and mentoring in the fields that suit their job profiles.
As Head of HR, Kalyani Nadikatla, puts it, "At Ezetap, doing good is everyone's responsibility. EzEnable is not a CSR initiative; it is our way of building an inclusive organization."
Ezetap offers several benefits to its women employees including flexi working hours, extended maternity leave, mentoring and wellness programs. The Ezetap womenfolk have a monthly meet up – "WonderWomen Confab". It is an informal-theme-based chat session powered by 3M's – Mission to support each other,Mingle with each other and have a Merry good time!
And that's why we were thrilled to have had Ezetap on our list of sponsors for a mega event that we had organized solely for those women who're looking to re-skill, get mentored, and get ready to start their second career!
Follow Ezetap
on our portal, and stay up-to-date with their current job opportunities and creative initiatives that need employees who are willing to learn and implement their knowledge, hands-on.