EYGDS Gave this Woman Returnee a Second Career AND Work-Life Balance
Kaajal Ahuja
in
Restarter Stories
|
24 Aug 2017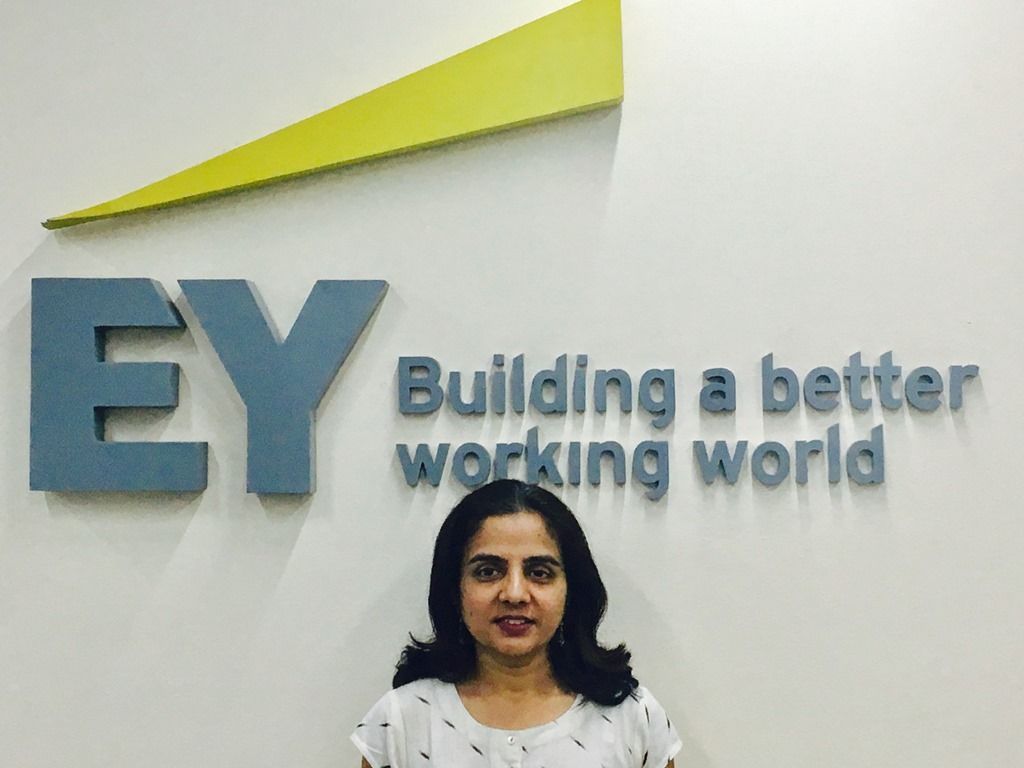 An accomplished diversity leader recently said to me: ''It's a great time for women to come back to work. With companies, gradually but continuously opening their doors to women returnees, realizing how they simply need this latent yet highly talented pool of women, and reworking their work policies to accommodate women's needs for flexibility... It doesn't get better than this.''
And she was absolutely right in saying so.
Smitha Narayanarao, Manager – Digital Customer Practice of Advisory Services at EYGDS, restarted her career at the age of 43.
When a woman's intent is to seek out her second career, nothing can stop her.

Her Role at EYGDS…
As the saying goes: "Good things come to those who wait," I too found my dream job at the Global Shared Services Division of EY LLP (Limited Liability Partnership); I'm so glad I waited for the right time to take the plunge!
At EY, I have everything that's perfectly in place for my professional growth.
In fact, I would say that the program is almost tailor-made for me. It has allowed me the best of both worlds - I can balance my work and home, beautifully. I have been lucky to have worked for some of the world's best brands in the past, and that continued with EY coming into the picture, where I'm given the opportunity to work on challenges that I didn't think I'd get a hand in, ever again.
| EYGDS is constantly creating job opportunities for women returnees. They are one of our Event Sponsors and will be at RestartHer - India's biggest conference and career fair - to guide YOU on your return to a second career.
SIGN UP NOW if you wish to be part of this mega event.
How it all started…
August 11th, 1997 is still fresh in my memory. I landed my first job at an Indian IT services Major. It had been my dream to work in one of the buildings on the famous MG Road in Bangalore, and I was ecstatic about having achieved it!
Then on, my career was just one big rollercoaster ride for the next 15 years! My work took me to a miscellany of countries and exposed me to the internal cultures of some of the most iconic companies in the world.
Having traveled to Frankfurt, Portland, Amsterdam, London, Philly, North Carolina, Minneapolis and Silicon Valley in California, I've had the kind of exposure that many only dream of.
But to get to the position I was in at the time was no small task.
| Why This Diversity Leader from IBM is going to be at RestartHer
At one point, I was even responsible for a million dollar revenue stream of projects and was running large teams. I was at the pinnacle of my career.
When she stepped down…
And then, in 2010, when my first born arrived, I gave it all up in a heartbeat. I quit my job and became a full-time stay-at-home mom. My second child soon followed, and I was surrounded by the challenges of looking after two toddlers. But I took these challenges head-on, just like I had done several times in my early working life.
Being with my children during their formative years, watching them take their first steps, and speak their first words, are experiences that I will cherish forever.
Her desire to return to work…
It was only when the kids started full-time school, that I found myself at home, alone and idle, with no clue about what I should do with all the time at hand. And that was something I simply couldn't stand.
I found myself yearning for the challenges of work. With support and encouragement from my family, I took the first few steps of getting back to work and began applying to relevant job openings.
Luckily for me, 'Diversity' and 'Equal Opportunities for Women' were the latest buzzwords in the corporate world.
Sharing her priceless learnings…
| Find That Friend in You to Help You Through Your Career Restart
In the year it took me to hunt out and land the perfect job, there were some amazing revelations and lessons along the way:
Many corporates blindly assume that women coming back from a break are bound to seek out work-from-home roles, and so they tend to view their capabilities with a similar lens. In my case, I went back to work only after my kids started school; there was no question of a work from home requirement. But, these preconceptions will come your way, too. Stay proud of whatever role through which YOU want to reenter the workforce.
Even though your CV may clearly mention a break, and your reasons behind it, be prepared to face the question several times during your interview rounds. Don't ever be apologetic about your break.
Many organizations today have come up with Vapasi - return to work - programs. Keep a lookout out for those. They're a great way to ease back in.
You may not be offered the pay package you're expecting since it's like starting afresh in a world that has advanced considerably during your time away. But that is only until you prove your mettle again, which is just a matter of time, and a bit of re-skilling.
Even though the selection processes may run into months sometimes, and the wait and follow-ups may get frustrating, never give up on your urge to get back. Remember, you are probably competing with many who are already on the job, and a part of the work world. Your time will come, as it does for everyone.
Constantly re-skill, and grab opportunities that come your way, no matter how small. Sometimes, even a pro-bono (which won't reward you monetarily), will give you the much-needed time and experience to re-enter the mainstream. And in doing this, you will also convince companies that you are not someone who stays idle.
I worked for one year with a boot-strapped start-up and realized that everything I learnt there helped me land the job that I now love.
If you wish to Rewrite your career like Smitha, then there isn't a better time or place to do it.

Apply HERE to a multiplicity of roles with EY GDS' Rewrite program, and propel yourself into the career of your dreams.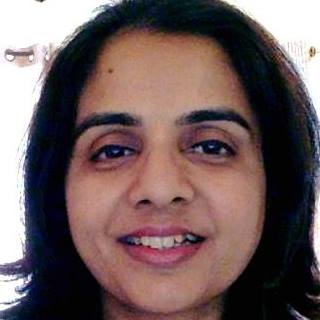 Smitha Narayanarao currently works with EY GDS in Bangalore as a Manager in the Digital Customer Practice of the Advisory Services. Prior to this, she was a Senior Consultant at Wipro Technologies for 15 years before going on a career break. She holds a Bachelor's degree in Electrical and Electronics Engineering. Apart from being a Manager at work and a Mother to two girls at home, her interests include home décor, music, and travel.