Even after Being Rejected in 6 Interviews, This Woman's Second Career (Much like Her) is High on Life
Kaajal A
in
Restarter Stories
|
24 Nov 2017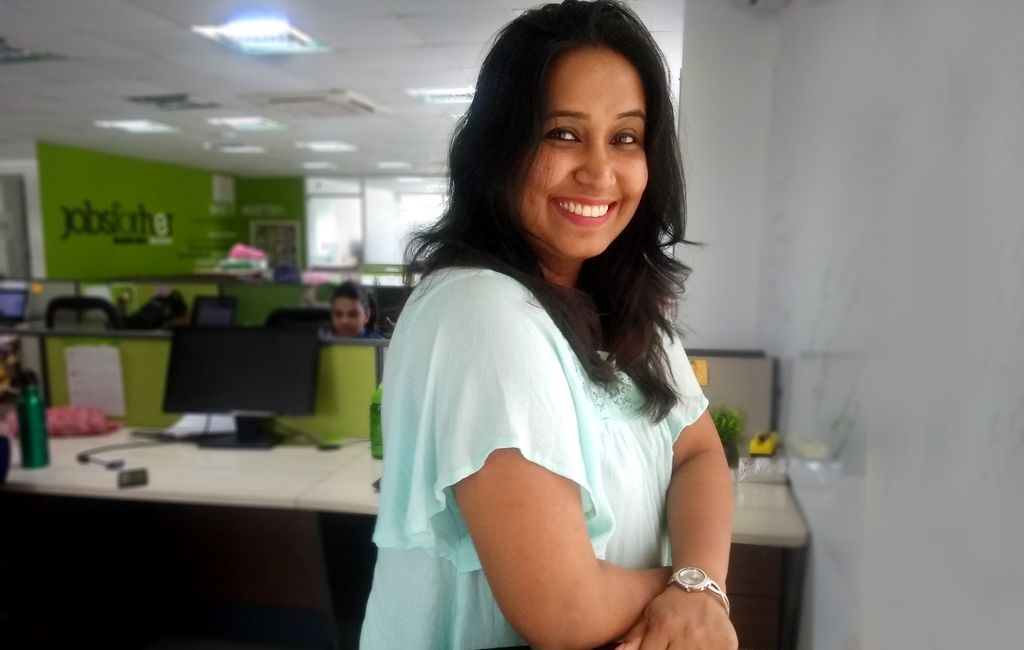 She comes into the office each day, clad in swanky office wear, with a smile that wins people over even as she walks past them.
She has over 12 years of robust experience in sales and marketing, with notable organizations in the industry.
She's been faced with rejections time and time again, as a part of her profession, and yet finds a way to turn the tables in her favor.
And these are the reasons why Reetha Regin – AVP for Customer Success at JobsForHer fits the bill for the job, perfectly.

A Career That Branched Out From Her Passion
Although she had pursued a graduation in B.Sc – Microbiology, Reetha soon realized that she could no longer dissect in a lab! So, she chose to do her MBA specialization in Sales and Marketing.
A people's person, she knew that this was the one field that would integrate everything that gave her an adrenaline rush – meeting and connecting with people from different walks of life, socializing and building relations, and chasing numbers and targets.
A Long Struggle to Return to Work
Reetha knows and fully understands how hard it is for women to re-enter the work world, let alone rebuild their identity.
How?
Because she went through no less a struggle herself.
Even with a solid experience of over 9 years in organizations like Atos Worldline and First Advantage, where she had consistent tenures that took her up the corporate ladder, hiring managers still questioned her credibility on her return. Without weighing her skillsets and years of experience, they were judgmental of how obsolete her 'gap' had made her.
Worse, they even wondered what'd happen if she were to have a second child!
This cycle repeated itself over the next 6 interviews that she attended in various organizations.
Slowly, demotivation and a lack of confidence set in.
But all things in good time; Reetha finally found a place with US Software Group – a startup – that was so floored by her experience that they didn't even run a background verification check before hiring her!
Having previously worked with corporates through the grind of cold calling, long waits, and countless turndowns, she welcomed the change and was gratified by how it made space for all other aspects of her life.
Reetha joined them as the Head of their Business Unit, and in the two years that followed, she thoroughly enjoyed the flexibility that came with startup culture.
And that is how Reetha came to us at JobsForHer.
Have You Signed Up For the R3 Roadshow Yet?
Come Benefit from Speed Mentoring Sessions, Premium Workshops, AND Networking!
A Support System that can be Replaced by None Other
There is no greater blessing than a family (on both sides!) and friends who:
Continually motivate you to reach your highest potential, and
Keep you afloat on days that are hard.
Reetha is blessed to have such warm hearts and helping hands 365 days of the year.
Her mother, always there in a heartbeat to support Reetha with anything that she needs, knows the pain of being a housewife all of one's life. Which is why she only always encourages Reetha to go after the horizons that she envisions for herself.
Added to this tower of strength are two men who have a big hand in making her voyage successful so far.
Her father, who has been her pillar forever, and raised her like a boy – to have no fear and no boundaries, to have confidence in her abilities, and a LOT of personal freedom, and her husband, who has always loved her freedom of thought and action, and is her silent support through thick and thin.
In fact, when they first met on a matrimonial site, he waited it out to get Reetha on his side – through the time that she needed to be sure about getting married because he had always known that she was the one.
A Career Break that She Cherished
The two reasons that led to Reetha's break was her husband's relocation to the UAE, followed by the birth of her precious one.
"I loved every minute of the two and half years that I was away from the work world, and around my little boy.
My break was a completely conscious decision.
Having gone back to work immediately after my maternity leave, I realized how hard it was to do justice to these two diverse dimensions of my life. The travel, the workload, and so many more challenges when you become a mother, made it hard for me to be there for my son.
And that wasn't fair on him.
Because no one could take my place in his care.
So, I was never apologetic about my time away, no matter the hardships that followed.
Coming back from a break, you have so much more energy, to prove yourself, to regain your lost identity, and to carve a niche for yourself… all over again.
And I'm just over the moon that not only was I able to do that for myself but am now part of a revolution that's bringing women like I once was not so long ago, to the place that they once left behind, most of the time, at their peak of their careers.''
Her Message for You…
''Yes, it is very easy to let negativity take over and stop you from continuing on the path, especially when you face dismissal and non-acceptance. But don't let that happen to you. Keep moving.''
"Your efforts to stay the course will give you the courage to face what lies ahead."
If you've been inspired by Reetha's return, then sign up with JobsForHer

About the Writer:
Kaajal Ahuja is a commerce graduate, who worked in the field of Customer Support first at HDFC Bank, and then at Dell International. During her 11-year career break, she spent four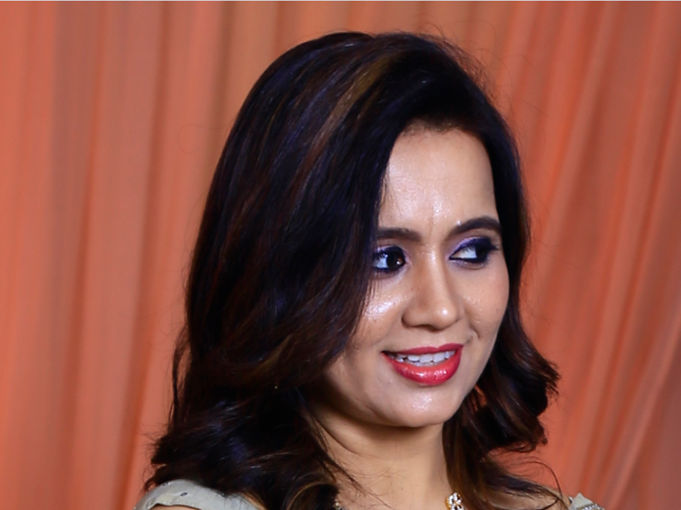 years volunteering as a Teacher at a government-run educational institution and also ran her own enterprise – 'Hey Gorgeous' – alongside, for 8 years. It was during her break that she discovered her love for writing, and is back, working part-time as a Senior Content Writer at JobsForHer. She is married and is an upbeat mommy to a 13-year-old.