Epsilon Wants to Be 50:50 Women:Men by 2020. And They are the Platinum Sponsor for RestartHer.
Ujwala Thirumurthy
in
Events
|
11 Sep 2017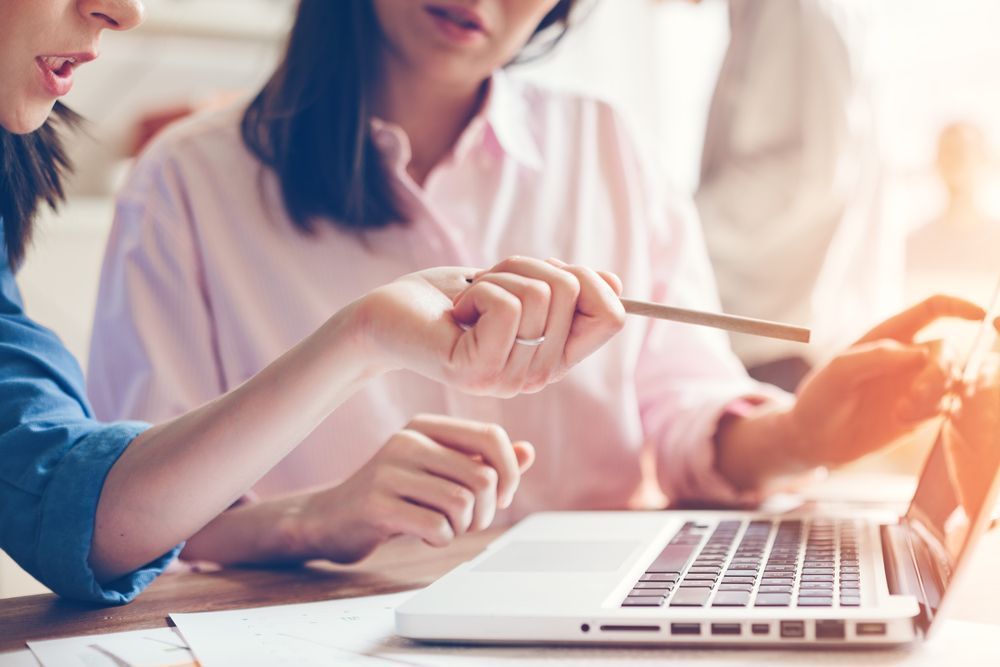 Emerging leaders in the field of CX and data intelligence, key drivers of the market force in today's corporate world, but what sets Epsilon India apart from the rest is their diversity initiative. They aim to have an EQUAL number of men and women making up their workforce by 2020 – this is their 50:50 goal for their India office.
We are immensely proud to announce them as our Platinum Sponsor at #RestartHer, where YOU get to meet them and learn more about the work they do, and THEY get to know you better so that they can help you kick start your second career.
REGISTER HERE for our mega event to help women returnees get back to work, where YOU can find your way into a great second career.
So, why is it important for Epsilon to have more women in their organization?
As Ashish Sinha - Country Head, Epsilon, puts it, "There are two main reasons. First, diversity drives better performance. And, second is the talent source. There's a great talent pool out there where women are looking to coming back to work, and it's a shame if we don't access that talent".
See the full video here:
A global leader in creating connections between people and brands, Epsilon announced the opening of its second office, Hub 2, in Karle Town Centre Bangalore, a strategic move to make India a key hub for marketing technology.
In the last year, Epsilon has hired more than 1,300 associates to fill roles in analytics, creative and digital marketing.
A Growing Talent Pool
Providing unrivalled data intelligence and customer insights, world-class technology including loyalty, email and CRM platforms, Epsilon has been making the news for bringing personalized marketing to consumers across offline and online channels.
"Our hiring is in tandem with the forecasted growth of the business and the increasing global services needs of our clients. We have been selecting associates who understand and mirror Epsilon's vision of driving growth for Fortune 500 companies through proprietary data, cutting edge technology and innovative advertising. With our expansion into Hub 2, the need to extend our resources has increased and we aim to reach 1,800 associates in Bangalore by the end of 2017," Ashish Sinha, said in a recent press report announcing the opening of the new center.
Read more about our Conference and Career Fair exclusively for women returning to work.
Diversity is Key
"With the successful launch of Hub 2, we are excited to collaborate on marketing engagements designed to grow our clients' business and achieve their goals. We look forward to creating a diverse ecosystem at Epsilon by providing platforms to [our] talent to create and innovate," added Seema Padman, Senior Director, HR of Epsilon, the press report states.
In keeping with their diversity initiative, in June this year, panelists with over 80 years of experience in Diversity & Inclusion connected with 100 HR leaders organized in an event organized by the Hyphen app at Epsilon.
JobsForHer was present at the event, and it truly exploded our minds. And, that is why we are so ecstatic to have them be our Platinum Sponsor at RestartHer, with their zeal to help you get back on your feet and resume your career with a new-found inspiration.
Apart from their focus on expanding their diversity goals, Epsilon is an all-encompassing global marketing innovator. Their digital media arm, Conversant, is a leader in personalized digital advertising and insights through its proprietary technology, and a trove of consumer marketing data, delivering digital marketing with unprecedented scale, accuracy and reach through personalized media programs and through CJ Affiliate, one of the world's largest affiliate marketing networks.
As principal sponsors of the recently concluded Mumbai NASSCOM MarTech Confluence 2017 to reimagine CX with intelligent market technology, Epsilon is making waves in the field of CRM and digital marketing.
If you're raring to restart your career with a company that WANTS to hire women on a break because they KNOW you're capable of much more, then book your seat at our premium conference to meet Epsilon's Head of Marketing at #RestartHer. Set aside this Saturday to be amazed at the exciting opportunities available for women like YOU!
Here's why YOU must attend the RestartHer career fair, and dedicate this day to your career goals.
Also meet HR & TA representatives from Epsilon at our all-day Career Fair, learn more about their work, and see how YOU can fit in to a role in CX and data intelligence.
You don't want to miss this opportunity to meet with these industry leaders who will tell you ALL you need to know about restarting your career!
See you there!
You don't want to miss this!