Dheere Dheere Slowly Slowly Am Learning Vearning Nayi Zubaan!
Kaajal Ahuja
in
Back to Work
|
20 Jul 2016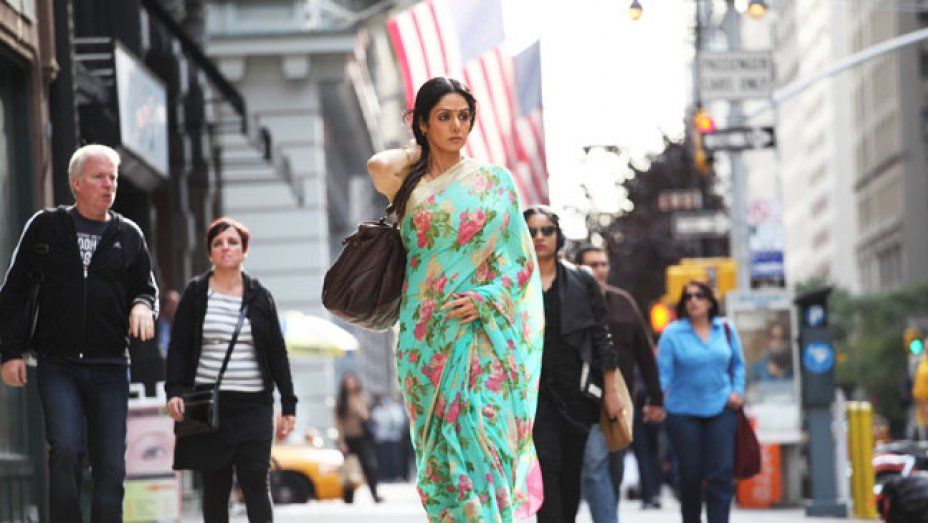 Moved…Inspired… Stately!
Those are the feel good emotions you bask in, after having watched 'English Vinglish' no matter how many times! Written and directed in sheer brilliance by Gauri Shinde, the movie leaves no stone unturned in touching every emotional chord within!
''Woman oh Woman, what can't you do, if you simply put your mind to it!''
It's not every day that you have the female protagonist, clad in plain cotton sarees and effortlessly plaited hair, win over the hearts of a zillion other women the world over, simply by her
humble ways and an unwavering noble desire!
Sridevi, in yet another one of her brilliant avatars, plays the role of 'Shashi Godbole', who is our next door 'woman of the house', nourishing her family of a husband, two kids and a mother-in-law. Whilst willingly making all sacrifices possible to place the needs of her family first, Shashi is sadly victim to the insensitivities of her husband and daughter, on account of her ignorance and lack in fluency, of the much-hyped English language!
Extremely popular for her genius in making sweets & savory, Shashi caters to small sized orders for the same, whilst nurturing her passion and building her nest egg.
Although she by no means is short of self-worth, there is that deep-seated desire within her, to be able to converse in the English language. To be accepted…more so included, by the people who make up her world.
By some measure of degree, tiny or large, each and every one of us can find ourselves in Shashi… in one or the other varying phase of her journey.
The story takes an interesting turn when Shashi has to travel to the United States to assist her only sister with the wedding preparations of her daughter. Hesitant and nervous, she braces herself for it; totally unaware of what awaits her, in the guise of a blessing!
Rather, the manifestation of her intent!
Whilst being taken around the towering streets of Manhattan, Shashi spots an ad which promises to teach English within 4 weeks! With many a hurdles in her mind & the path ahead, whether the tuition fee, the circuitous route to class, or the excuses she'd have to make up to keep this a secret, the brave heart carves her way artistically through it all!
Shashi finds a home away from home, with her new found classmates of different origins at the English Coaching Centre, where she discovers herself like never before! The most heartwarming scenes of the movie are the moments shared by Shashi and Laurent, a handsome French gentleman, who is secretly in love with and unconditionally smitten by Shashi!
The climax of the movie handled in a way so realistic, is far from your typical glam-sham Bollywood styled ones! And I'm not just about to reveal that to you because no review can come anywhere close to an actual watch!
If you haven't watched the movie yet, then I'm sure this review's done the 'got-you-going' bit! And if you already have, then you've not only just relived the joy of it with me, but are also probably on your way to laying hands on it one more time, for a delightful Sunday watch!
Kaajal Ahuja is a commerce graduate, who worked in the field of Customer Support first at HDFC Bank, and then at Dell International. During her 11-year career break, she spent four years volunteering as a Teacher at a government-run educational institution and also ran her own enterprise – ''Hey Gorgeous'' – alongside, for 8 years. It was during her break that she discovered her love for writing, and is now back to work as a part-time Content Writer at JobsForHer. She is married and is an upbeat mommy to an 11-year-old