Despite Rejections from IT Giants, this Mum Networked her Way to a Second Career
Kaajal A
in
Restarter Stories
|
20 Jul 2018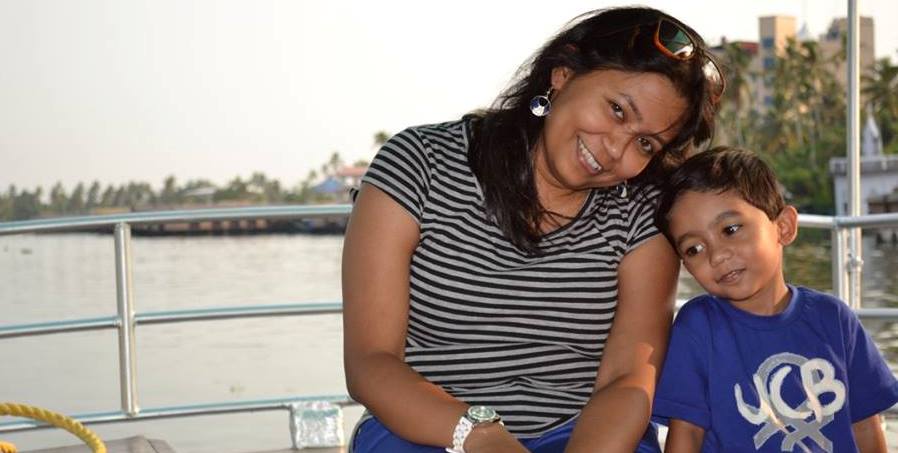 Ruchira Sikdar, a JobsForHer Ambassador, and Restar, recently restarted her career after a 3-year break. And as we know it, it's almost NEVER easy to return to work.
Ruchira too had her share of struggles – some mighty ones – and had to dig deep to stay afloat.
But the one thing that kept her going, and the one thing that she attributes her success to, is NETWORKING.
To find YOUR way back to a second career, with the help of Reskilling, Mentors, Communities, and Jobs
In an interview with JobsForHer, she tells us how, a great support system, staying in touch with your networks, AND falling back on your resilience, can see you through a career break.
Tell us a little about yourself and your career journey, Ruchira.
I have 12 years of work experience which includes my entrepreneurship stint as well. I have worked for companies like PWC, Cognizant, MetLife in New York, and the Birla group.
For the past 3 years, I had taken a break from the corporate world and started my own children's event management company called Merry Go Round for Kids.
I am a storyteller. Through my company, so far, I have done some exciting storytelling for kids, and I now plan to do it for adults too. Alongside, I also teach kids drama and acting and enable them to emote their expressions.
When I stepped away, I had to do so because my son wasn't keeping well, because I did not have a support system in place, and because I did not have any flexibility in my job.
After struggling a great deal, I finally joined HP, now DXE, as a UX Program Consultant.
What were the struggles you dealt with when you decided to come back?
So many!
Struggle to find a proper support system for my son.

Struggle to search for, and actually land a job.

Struggle to get through depression when I cleared 3 rounds of interview with one of the largest search engines in the world, got the date of joining (verbally) and yet didn't receive the offer letter. And then again when a similar experience with an American Multinational IT Giant, where, I cleared 3 rounds of interview, only to learn that the position was frozen.
I was not able to understand where I was going wrong. And it was becoming difficult for me to continue staying positive and keep trying.
And now, coming back after a gap, the struggle to maintain a balance between a job, home, kid, and my SANITY.
I completely understand and relate to it all, Ruchira. So, was there anything you did in your time away professionally, to stay updated?
I started my own children's event management center - to keep myself engaged and also to fulfill my dream of doing something on my own while giving time to my son.
Nice! What made you want to return to work?
Now that my son is 6 years old, and was going to be in school till 3 pm, I had ample time on hand. Also, I wanted to get back to corporate life to utilize my potential, my experience, and my education.
Sitting at home, you get disconnected from the outside world and many a time, it leaves you feeling depressed, even worthless, sometimes.
Now that you're back, do you credit anyone for support on your restart journey? If yes, then tell us about them.
JobsForHer, for sure! The events, webinars, guidance from mentors, company of ambassadors, all helped tremendously in boosting my confidence. To be a part of this platform, and see so many women like me, going through the same phase, and to know that I am not alone, gave me the courage to return.
Networking is that secret, underplayed weapon that makes all the difference.
Wish to be a JobsForHer Ambassador and gain access to all that can make a difference to your Second Career?
Join this tribe of women HERE
After trying on many job portals for a long time, I contacted all my friends and ex-colleagues. I made it a point to leave no stone unturned. Met several new people, circulated my resume, and finally, because of a friend, landed THIS job through a referral.
My parents and husband too always encouraged me to get back. They are my pillars of strength. The people I can always fall back on.
And, my little one.
When I used to break down sometimes, he'd ask me "Why are you crying, mamma?"
And I'd say: "Coz I'm trying for a job and not getting one, son."
"I will pray to God for you, mamma", he'd say in return.
After I got the offer, my son said: "Mamma, are you happy now?"
So, I'd like to believe that my little one's prayers and understanding were one of the most important catalysts to my restart.
How lovely! So, how has your career restart benefited you and the people around you?
Well, being the woman of the house, if I am happy and content at the end of the day, only then will I be able to keep my family happy and smiling. And this contribution translates on the revenue front as well.
True, that! Wrapping it up, from your past experience, what would you wish to say to the women reading this?
I'd just like to quote a poem that my son reads in school:
'Tis a lesson you should heed,
If at first you don't succeed,
Try, try again;
Then your courage should appear,
For if you will persevere,
You will conquer, never fear
Try, try again;
Once or twice, though you should fail,
If you would at last prevail,
Try, try again;
If we strive, 'tis no disgrace
Though we do not win the race;
What should you do in the case?
Try, try again
If you find your task is hard,
Time will bring you your reward,
Try, try again
All that other folks can do,
Why, with patience, should not you?
Only keep this rule in view: Try, try again