DAYCARE is a Positive Platform to Nurture Your Child - Leave Your Worries & Guilt Behind and Get Back to Work
Pompi Mazumdar
in
Back to Work
|
25 Sep 2018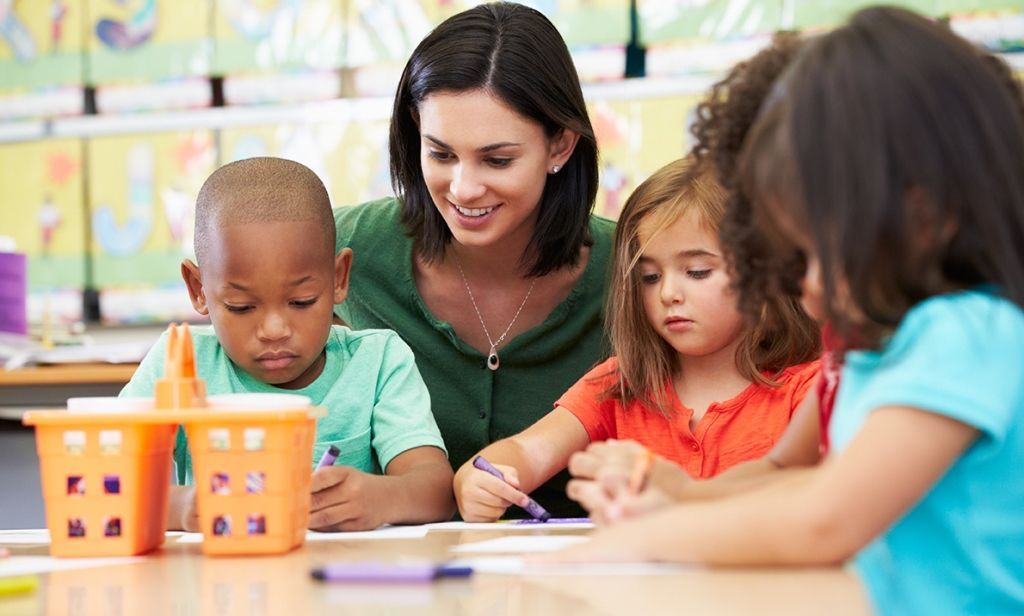 Leaving our kids in Daycare has always been a nightmare for every single mother.
We mothers in India feel that our care is the best care for our child, and so we always want to keep them in our cocoon. Career oriented and ambitious moms, many-a-time, sacrifice their dreams and success to bring up their child in their individual care without realizing that too much of attention and pampering makes the child dependent, and stops them from growing naturally and independently.

Here, I'm sharing with all of you some facts about my personal experience with Daycare, and I am sure that it will motivate and inspire all mothers willing to get back to work, in leveraging its benefits.
When I sent my 4-year old son to daycare, I had a guilt feeling of separation, and leaving him under the care of others throughout the day. But today, I have a completely different experience and opinion after a few months of him being there.
Daycare gave him the opportunity to mingle with many new faces of the same age group, building a sense of oneness and togetherness in him. It also gave him the opportunity to understand the bond that we share with our siblings and cousins. A daycare child never feels the absence of such relations. My son is growing in an environment where he is not alone in his growing stages and is amidst brothers and sisters, friends and teachers, and daycare in-charges, which I would not have facilitated for him, had I brought him up being a stay-at-home mom, and in a nuclear family like ours.
In fact, he is growing in his daycare in a more healthy way, in terms of building relationships, brotherhood, sharing and caring, and enjoying a whole day of learning amidst kids of the same age group.
It's okay then if, at times, he is not fed according to my expectations, because I ensure to fill that gap by providing proper food and nutrition when we are back home. It's okay then if he and the kids around him fall sick frequently because that would only make them stronger to face their future, by building up their immunity.
What is more important in this generation, is to bring them up with the feeling of a joint family - amidst cousins and siblings - and I feel that Daycare is the perfect platform to fill all those needs and gaps.
What could be more joyous to you, than to see your child growing every day, with happiness and enjoyment?
Today, I can proudly say that I am happy to get back to work and I am happy that circumstances led me to put him in daycare. I have no regrets, and my son also coped up very well with everything. Every day he comes back home – having learned a new word, a new sentence, a new game and nicer, newer habits from his friends and teachers.
Daycare also ensures their involvement in various kinds of celebrations and cultural activities and makes them disciplined and independent.
So, I feel that every woman should get back to work leaving their kids amidst the little flowers of their age. Let them bloom with independence and openness with each other.
Enjoy the new phase of getting back to work and become more confident to play a smart and active role in your child's growth and development.
"The more confident a mother is the more confident a child will be."
Inspired to come back to work?