Corporate Office Dress Codes: 5 Ways to Fake-It-Till-You-Make-It
Schonali
in
Back to Work, Working Women
|
05 Jun 2019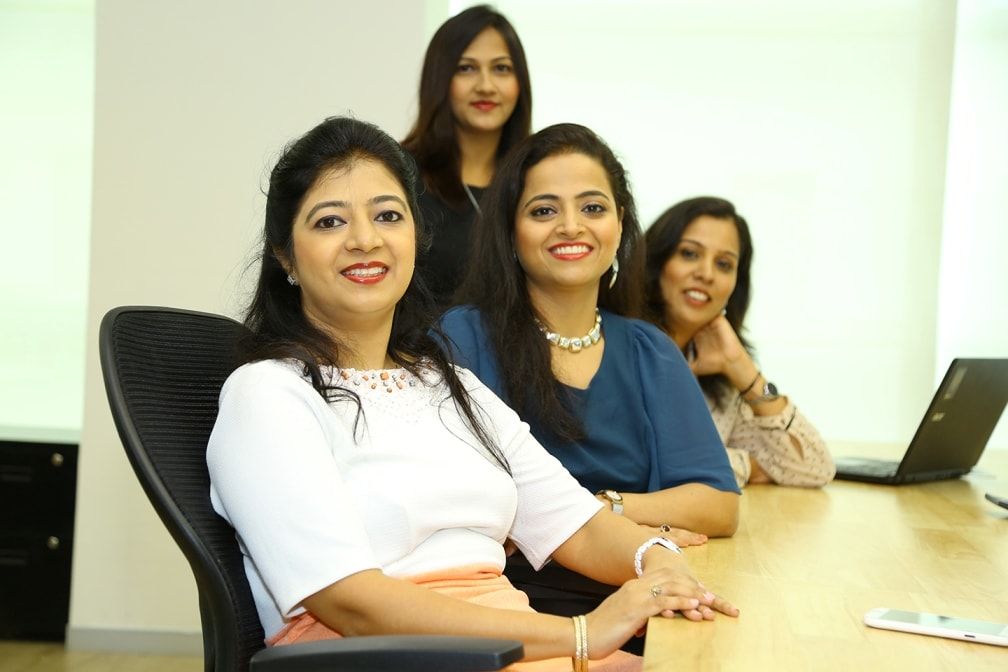 Office dress codes play a large role in everyone's journey to the top of the corporate jungle-gym.
When I started working fresh out of college, I was the hardest working, eager-beaver, go-get-'em bat-outta-hell on the block.

I got noticed for my hard work in really good commissions from a variety of sales jobs — corporate and non-corporate. But I knew that just making more money was not ALL I wanted out of my career.
I wanted to rise. Do better, be better. For myself, and in the eyes of others.
And there was one thing I kept noticing about the women and men who were higher up the ranks. They exuded confidence and charisma, holding every eye in the room when they walked in, and every head bent to listen to what they said, when they said it — quietly, powerfully.
I wanted that. And I learned the cheap and cheerful way to achieve it, on a budget, while continuing to apply myself to my work and personal goals.
If you're a woman who wants to dress for success and needs to invest in office wear on a budget, here are 5 ways to fake-it-till-you-make-it (western formal) work outfit ideas, for the Indian workplace.
Always, always, always have a pair of black trousers in your closet

Black trousers go with EVERYTHING.

If you're a typically-built Indian woman with goddess hips, then a bootcut style is perfect. In fact, the bootcut style gives anyone a lean and lengthy look, paired with the right height of heeled pumps. Depending on what's most comfortable, choose your waistband to be high, low, or mid-rise, when you're at the store.

Black trousers are great to pair with kurtas, kurtis, and any other style of Indian tops, too.

Black trousers are your new best friend.

A white blouse or shirt is the most versatile item you will own

You can pair a white shirt or blouse with ANY type of bottom, in ANY colour. They are great under a blazer, and match with any colour in those, too. When your budget permits, get a couple of blouses in bold, solid colours, which will also go with black pants.

Choose tops with a flattering neckline for yourself. A wide neckline suits almost everyone, because it shows off your collar bones, which elevate your neck and head, giving you a regal, in-charge appearance. Lady boss coming right up!

Your other two base colours should be grey and beige

Grey and beige are the other two office wear colours for women that go with almost any other colour, and so are good to have for bottomwear; either as a skirt and trousers, or just one of those (depending on what you're comfortable wearing).

As base colours, they're lighter and work well for warmer seasons like summer and spring. You can pair them with a variety of solid-coloured tops, while retaining a sense of formality for the office.

Grey and beige bottoms add depth to your wardrobe.





Blazers are never a bad investment

You should definitely have a black blazer in your closet. Make it one of the first things you buy with any money you've got left over from your paycheques in your first year of working. A black blazer can professionalise and spiffy up any outfit, even jeans and a t-shirt with sneakers.

Blazers (usually) come with shoulder-pads, and shoulder-pads broaden your shoulders, instantly infusing your persona with an aura of command — of yourself, the situation, the day.

Put on that blazer and OWN it, girl!

(When you can, buy another one in a fun colour, for those after-work networking events.)

Cheap & cheerful accessories #FTW

Save the good stuff for good occasions. There is no need to break the bank when buying jewellery, shoes, or bags for going to work every day. And a lot of the time, they're more fun to gasconade, too!

Simple studs and necklaces — round and square elements work best — are all you need to add pizzaz to whatever combination of the above you've decided to strut today.

Rings and bracelets are tricky — it depends on how comfortable you are with them while using a laptop, and they should also always be understated vs over-the-top. Again, save the chunky, funky stuff for the weekend. (At work, your clothes and accessories should work for the work you do.)

A laptop bag with clean lines, solid colours and sturdy, durable straps and handles is what you want to own. Women tend to carry heavy loads between our handbags and laptop bags on a daily basis. We then end up with frozen shoulder issues, which we almost always never identify or get taken care of before it's too late. The best way to fix this is to divide the weight between two well-built bags, separating your work-life items from your personal ones.

As a practice, this also works well to separate the two in our hyperconnected world!
All of the above is intended to make your work life easier while dressing you for success.
With this specially curated lookbook of a minimal number of things to have in your cupboard, you've got at least 15 combinations on offer; that's almost a month of workdays. So, go forth and explore!
A comfortable, upbeat and professional set of workwear is always a good investment.
Once you've got the intellect for your area of work, put in the hard work it needs, and have the drive to succeed lodged firmly in your head, dress for the career you want and let the world know it.
Find that career right here, on JobsForHer.