Come Back Stronger - Tara Sunil's Second Career Lessons
Kaajal Ahuja
in
Restarter Stories
|
13 Apr 2017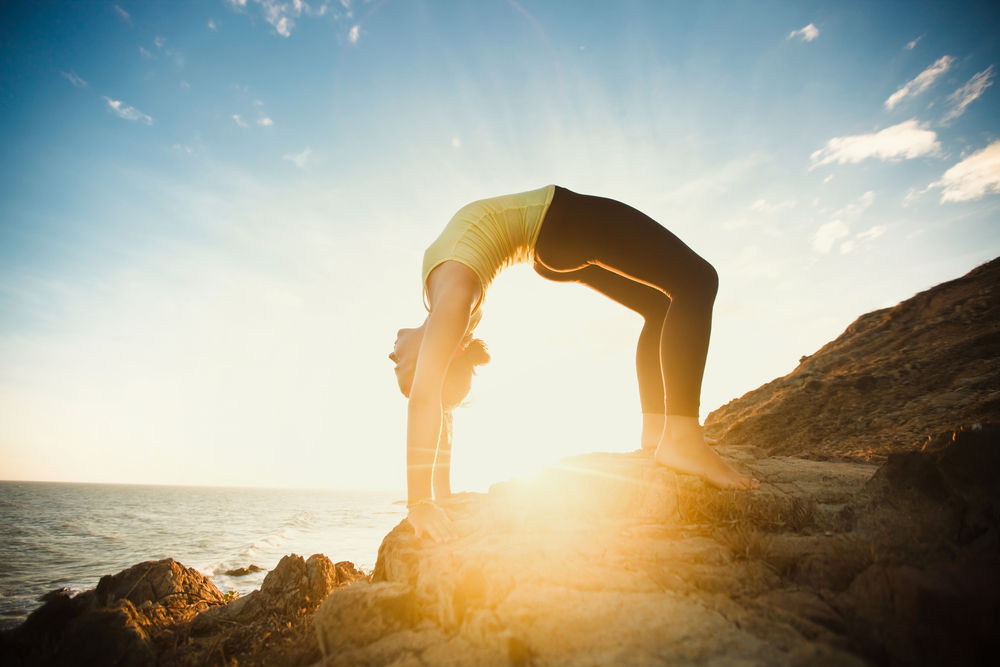 I Love. My. Job.
Because day in and day out, I get to listen to, draw insight from, journal and share with you the restart journeys of smart and tenacious second career women. Women who realize and acknowledge how a great deal of their wisdom and tenacity comes from their career breaks.
Tara Sunil Chacko found her place as a Senior Content Strategist with Clearly Blue Digital through JobsForHer. And having pursued her for her story for the longest time now, I am delighted to make you part of it too.
Here it is, in her words…
I had a wonderful, idyllic childhood…
My parents raised my brother and me to appreciate the values of hard work, honesty, simple living, and human relationships. Like any middle-class family, they also gave education a lot of importance.
As a child, I always thought my family was just like any other. But over the years, as I meet different people, come across folks from diverse backgrounds, and bring up my own children – I have realised that a responsible father and a hardworking, praying mother is not something to be taken for granted; and that I have been very blessed to have had such a loving and caring family.
I went on a 5-year career break….
There is this short span of time when our children are little and need us the most – and this time is precious. I went back to working full time after my first child and had felt torn between my responsibilities at work, and towards my family. Hence, I took a break from work after the birth of my second child, since I did not want to go through that feeling all over again! My time with my children was all the more precious since both my pregnancies had been difficult in their own right.
Restarting a career after a break that long can be difficult, and at times, overwhelming…
| Find More Stories about Women Getting back to Work HERE
Because companies question your job-worthiness after a gap; especially for those of us in the technology field where with rapid advances all around, our skills tend to become obsolete in no time.
However, what I have learnt is that we just need to keep trying. At times, the wait can get frustrating. But instead of giving up, it is important to keep our spirits high. Keep learning along the way – take courses, certifications, workshops and training.
Also, as we look around for opportunities, we need to be open to new possibilities. If there is a good opportunity that comes by, we need to look outside of what our degree or domain limits us to.
Finally, it is just our ability to learn quickly and contribute that matters. For those of you who have read Sheryl Sandberg's Lean In, she states that corporate life is no longer a ladder like it used to be – it is now more like a jungle gym, with a variety of areas in which we can work, throughout our life.
It is important to try and get a good support system in place before returning to work…
Thankfully, everyone in my family has been positive about my return to work. My children have been very supportive as both of them knew I was keen to get back to work. My current workplace, Clearly Blue Digital, has given me a great deal of flexibility, which has helped me ease back into work.
Having said that, it is important to try and get a good support system in place before returning to work – it could be the support of your parents or in-laws, reliable house help, or a trusted daycare center.
bFirst of all, if you have taken a break – be completely unapologetic about it. You took a break for your family, or to cater to the need of the hour; not to while away time.
Questions like 'Will I be able to manage home and work? How will my kids manage by themselves?' are bound to cloud your decision to return. I think we first need to convince ourselves about the need to get back to work, before convincing our families or those around us.
Don't wait until the time is perfect – the perfect time will never come. Take the plunge.
And take pride in what you have been and done in your time away! The work of a housewife is not easy. As clichéd as it may sound, a homemaker essays several roles: mother, wife, counselor, teacher, cook, interior decorator, and so much more. So never belittle yourself or your job as a homemaker.
Instead of waiting for the right break, it would be better to volunteer or intern at any place which is looking for your skillsets. If we look around, we will find start-ups that could use our help.
| Read the article: Day 1 of My Career Restart and What It Taught Me About Time Management
As women and mothers, we are so used to doing things for others first that we forget to nurture and honor ourselves. We have to learn to put ourselves on top of the list.
And, when you find an opening, whatever the job is, do it with EXCELLENCE as your goal. With the job markets being as rocky as they are, the only thing within our control is the hard work that we put in and our quality of work.
Don't wait to see the whole staircase – take it one step at a time.
TAKE THAT FIRST STEP.
Sign up with JobsForHer, HERE and NOW, to start, restart, and rise in your career
Choose from a multiplicity of flexible roles to ease back into the work world.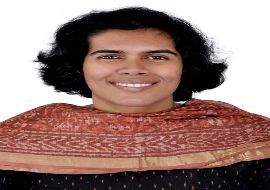 Tara Sunil is a B.E. (Telecommunications) from B.M.S. College of Engineering, Bangalore and an Executive MBA from Indian Institute of Management, Bangalore. She has over 10 years of IT experience in companies like Infosys Technologies and the like. She has always enjoyed reading but has a new found love for cross-stitch. She is married and a mother to a 10-year old daughter and a 6-year old son.
About the Writer:
Kaajal Ahuja is a commerce graduate, who worked in the field of Customer Support first at HDFC Bank, and then at Dell International. During her 11-year career break, she spent four years volunteering as a Teacher at a government-run educational institution and also ran her own enterprise – 'Hey Gorgeous' – alongside, for 8 years. It was during her break that she discovered her love for writing, and is now back, working part-time as a Senior Content Writer at JobsForHer. She is married and is an upbeat mommy to a 13-year-old.