CATERPILLAR: We Work as One and our Work Demands Gender Diversity in the Workplace
Schonali Rebello
in
Women-friendly Companies, Events
|
12 Sep 2017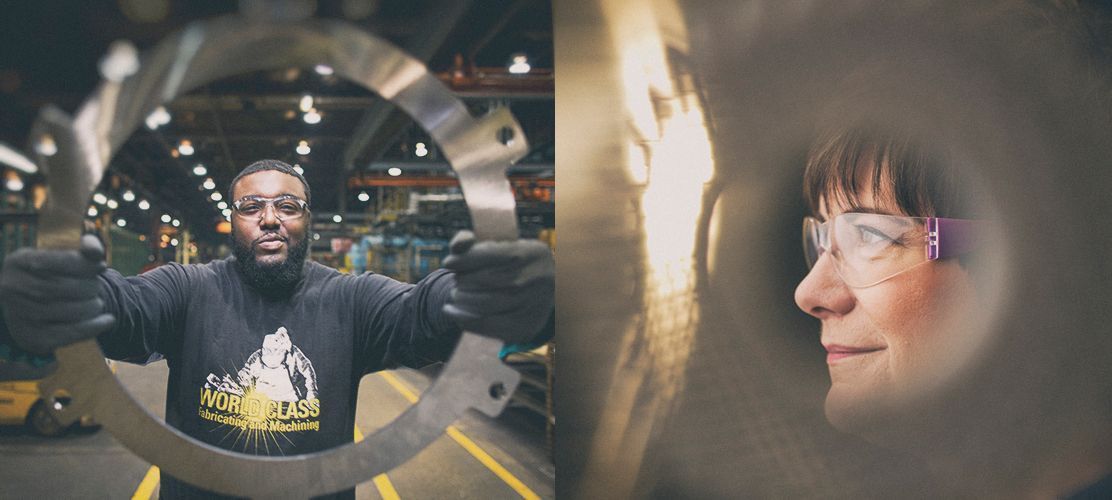 An unusual household name, but a household name nonetheless. For those of us with little kids who like watching construction work on the roads as we drive by, we are all too familiar with the brand name of CATERPILLAR.
But, did you know that Caterpillar – who is almost a CENTURY old now – has also been making sustainable progress possible and driving positive change on every continent? Customers turn to Caterpillar to help them develop infrastructure, energy and natural resource assets and have been doing so for the last 90 years.
With 2016 sales and revenues of $38.537 billion, they are the world's leading manufacturer of construction and mining equipment, diesel and natural gas engines, industrial gas turbines and diesel-electric locomotives. The company principally operates through its three product segments - Construction Industries, Resource Industries and Energy & Transportation – and also provides financing and related services through its Financial Products segment.
In addition to having its fingers in all these pies, Caterpillar firmly believes that the work they do demands a gender-balanced workforce and so do everything in their power to recruit, retain, engage and grow female talent pools within their organization, across the globe.
And this Saturday, they will be at RestartHer to meet YOU – woman looking at starting her second career – because they want YOU to join their ranks.
Some of the ways in which they do all of the above are these:
DO MEANINGFUL WORK
What matters most to you? Is it being a part of a strong team? Supporting your family? Solving global problems? You can do these and more at Caterpillar. The time you give to your job is important for your life and career. Caterpillar can help you make it what you want it to be. After all, your work enables their progress.
BE EMPOWERED & INSPIRED
They create an inclusive and diverse work environment because different perspectives result in the best ideas. See how they celebrate and encourage diversity through their Employee Resource Groups. To help their team thrive, they provide a competitive benefits package, useful tools, knowledge-sharing, leadership and career development and a positive culture.
GROW WITH CATERPILLAR
Whether it is providing career guidance or an opportunity to learn new skills, your development matters. You can even experience different career opportunities within Caterpillar by moving between their many business units, locations, and job functions without ever having to start over at a new company.
WORK CULTURE
They are committed to ensuring that their workplace is diverse and representative of the many customers they serve around the globe.
At Caterpillar, they respect the unique talents, experiences, and viewpoints of all of their employees.
Different perspectives help them achieve their best work and enable their company to make positive changes in the communities where they live and work. And that matters to them.
To ensure that their commitment to diversity and inclusion spreads throughout their company, Caterpillar established Employee Resource Groups. Employee Resource Groups connect dedicated employees who share similar life experiences or interests. These groups provide opportunities for personal and professional development, and they help drive innovation, too.
Resource Group membership is voluntary and open to all active Caterpillar employees.
WOMEN AT CATERPILLAR
Success depends on having the top talent, and GENDER BALANCE in the workplace is an important way they will build the best team possible. The increased complexity of their business challenges demands that they have the right talent in the right place at the right time.
Research even shows that companies that achieve gender balance, especially at leadership levels, yield more positive results. This issue matters to both men and women and is essential to the fulfilment of their company's values on a global scale.
When women play a vital role at Caterpillar, the whole company wins.
WOMEN IN LEADERSHIP
Women in Leadership is their intentional, focused step on a continuous journey towards impacting gender balance. They are encouraging global changes in staff and executive talent, helping their female employees — and Caterpillar — be competitively positioned for the future. There are three main areas of focus in order to drive this crucial change:
Sponsorship
They are VOCAL in their support of women inspiring great ideas and innovation. That means they properly RECOGNIZE and CELEBRATE WOMEN who are getting RESULTS.
Pipeline
They ensure women are given FAIR ACCESS to CAREER DEVELOPMENT and LEADERSHIP opportunities, and ENCOURAGE more women to join their company's work.
Culture
They actively SHAPE POLICIES and PROCEDURES to better SUPPORT and INSPIRE women to start or continue their employment with them. Their Women's Initiative Network is just one of many groups focused on this effort.
Apart from all of these amazing policies, processes, visions, and missions in a company that is so large, so established and so focused on evolution, sustenance and longevity with regards to a gender-balanced workplace, Caterpillar's foundation is one that will always stand the test of time.
"At Caterpillar, you build what matters—whether it's the career you want, crucial work skills, strong relationships or new digital technologies. There are big jobs to be done worldwide—building critical infrastructure, bolstering local economies, meeting the demand for energy—and that work is powered by our people.
Every single Caterpillar employee moves their company forward. Piece by piece, part by part, person by person. We work together as one Caterpillar.
Together we create sustainable, world-changing solutions that impact lives around the globe.
Join our winning team and help build a better world."
If you want to find out more about the job-roles on offer at this values-driven and well-established company, come to the RestartHer Career Fair on Saturday, September 16th at MLR Convention Centre Whitefield, in Bangalore, and meet them at their booth.