Catalyst - From Intention to Impact
Neha
in
Women-friendly Companies
|
06 Nov 2015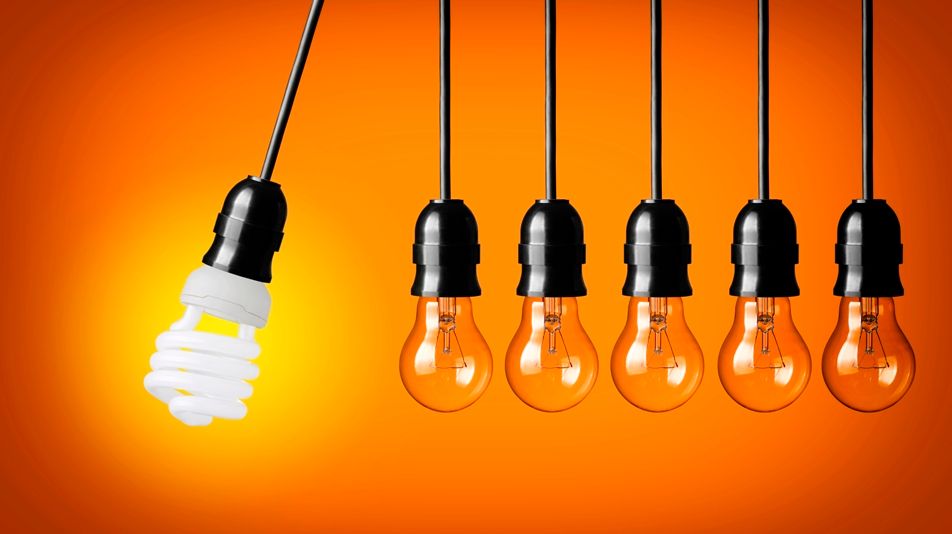 "Diversity is the mix. Inclusion is making the mix work"- Andres Tapia
India Inc has woken up to the fact that having women across management levels is no longer just the right thing to do, but that it makes business sense. The result - Workplace diversity is fast gaining momentum. A large number of organizations today are rethinking and rebuilding their diversity programs.
Besides a Compliance & Regulatory requirement[1], companies have realized that there is a whole resource of talent that is otherwise untapped. They should aim to arrest the leaking pipeline of women at every level, by strengthening policies that attract, retain, and advance women as they go through critical life stages of pregnancy and childcare.
On September 9, 2015 at Catalyst's D & I Logues event in Mumbai, Catalyst's report "India Inc: From Intention to Impact" was launched. It is a report that offers concrete ways, and defines important opportunities and strategies, so that India Inc can actually bridge the gap from "good intentions" to "inclusive practice"
The report revealed some interesting facts.
While there is inclusion at the entry level, this shrinks going forward to a mere 14%, when compared to men in corporate India. Perhaps, one of the reasons for the lack of the kind of penetration we are looking at is not enough accountability of leaders for translating intention into impact.
Flexible Work Arrangements and Cultures are the new buzzwords, according to the research collated in the report, a whopping 86% of those on board are offering telecommunicating and work-from-home opportunities, and 94% are even offering a flexible arrival and departure time.
The QUESTION is, how much of this is on PAPER, and WHEN will it be accepted as a NORM?
Another important aspect is to perhaps fine-tune the programs offered so that post-leave career support can allow companies to actually get something long-term out of reintegration programs. The report threw up an interesting fact that while maternity leave (paid and unpaid) was being offered, and had a healthy percentage of employees returning, 48% of the surveyed organizations did not offer any family-care options, and then failed to assess the woman's performance post-leave. This left a gap wide open and a lot of the anticipated benefit was lost without sustained support. Deborah Gillis, President & CEO, Catalyst, summarized this when she observed that, "Organizations are taking steps toward creating diverse and inclusive workplaces; however, it is also imperative to measure the impact of relevant policies and efforts."
Truly as Shashi Irde, Executive Director-Catalyst India WRC says, "India is ripe for change. Companies need to be aware of disparities and make sure that their talented women employees are offered opportunities to advance and to lead. It benefits everyone."
We need to add a meaty section on why diversity is good for business – diverse perspectives, diverse capabilities, mirroring of employee-base to consumer-base. McKinsey studies of companies with high percentages of women in executive committees far outperform companies with all-male executive committees.
And then a call-to-action for looking for GREAT FEMALE TALENT to improve your diversity ratios? Post jobs for FREE at JobsForHer.com!
The advantages of Diversity & Inclusion embracing affects the base-line revenues of any organization, and can be the make or break of any business: ? It Increases Productivity – Employees from different backgrounds see processes and practices from different perspectives and are therefore able to bring fresh ideas to the table, ? Attracts and Retains Talent, which adds a competitive edge to any organization. Feeling included and appreciated increases loyalty and a feeling of belonging. ? Brings Down Turnover Costs ? Recruiting from a diverse pool of candidates means a more qualified workforce. There are more chances to hire the best and the brightest, in an increasingly competitive economy. ? Helps to build synergy in teams and enhances communication skills, which brings in new attitudes and processes that profit the whole team ? Captures a greater share of the of the consumer market as it mirrors a diverse consumer base and helps to propel an organization forward to compete in the international, global world as it increases its diverse customer base
Since 2007, McKinsey has been intensively researching the advancement of women in the workplace. "The business benefits are clear: a wider, deeper swathe of talent to solve problems, spark innovation, and, in many cases, mirror a company's own customer base."
The time for action is now and JobsForHer is here to assist you to make that perfect match as you look for great female talent to improve your diversity ratios.
Post jobs for free at JobsForHer.com!
MADHU KAMPANI is a multitasking mom to an enthusiastic eleven-year-old and a feisty eight-year-old. She holds degrees in law and has specialised in Women and Children Law. She has dabbled in psychology and is a voracious reader. She is passionate about issues related to women and children. Having worked at different jobs – from a south-Mumbai law firm, to compliance at an investment bank, to helping a foundation with its CSR efforts – she has learned that there is always an alternative narrative! She now pens down her research, observations, and opinions about women in the Indian workforce through the online portal JobsForHer.
[1] The new Company Law and Sebi require at least one woman on board, which has prompted companies to look for women representation in boardrooms and create a pipeline of women at senior levels.