Career-Break, or not, Movie-Watching is an Absolute Must for YOU!
Ujwala Thirumurthy
in
Weekend Reads
|
20 Jan 2019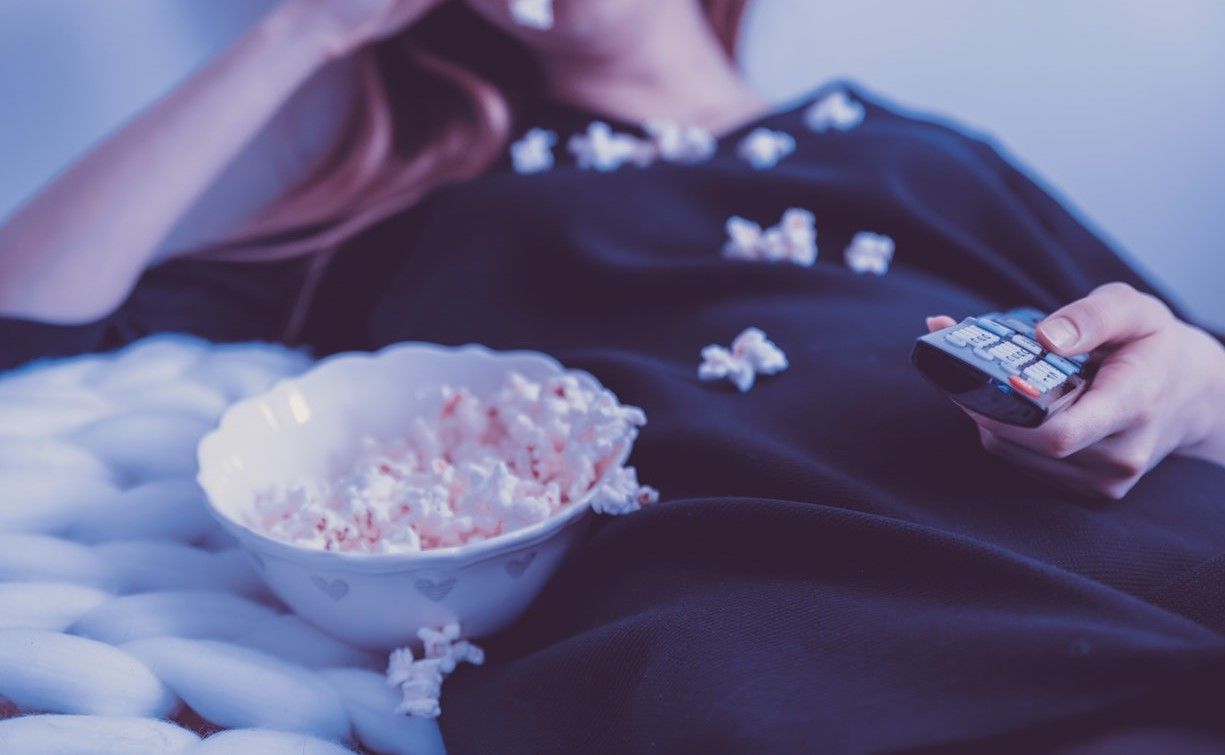 When was the last time you watched a movie, with powerful female characters as protagonists, that left you feeling stronger, confident, and in control of your life?
Have you then gone back and watched it a hundred times just for the character and come out of it with newer perspectives every single time? What do you see her as? Do you identify with the character?
No matter what language they're in, movies can create magic. They can stir your emotions, they can bring up questions that need to be asked and answered. The characters can tell a story that you might have gone through yourself, there may be scenes that change your perception about certain issues forever, but mostly, they can offer some solid life lessons!
If you are still wondering what the deal is, let me spell it out for you.
Whether or not you are on a career break, taking 2-3 hours off your schedule once

a month, can help immensely. Watching a movie or two gets you back into your senses. Literally. You live with the character. You laugh deliriously till your stomach hurts, or you cry so much that you look like you've gotten out of a depressing argument rather than the cinema hall, or you get an adrenaline rush after a power-packed action flick. But most of all, you reconnect with YOU - your identity, your values, your decisions.

It gives you a different perspective. Depending on the genre of cinema you enjoy, there is so much to take away after what feels like an eternity but has only really lasted a few hours. But TRUE movie-watching experience is when you get into the character's shoes and empathize, because only then do you learn a whole lot about society and why we behave the way we do. And when you get out of the experiece, you feel like a different person.

Movie-watching gives you important lessons. Yes, granted that most rom-coms or the out-and-out comedies don't really add much value, but the experience of watching it (alone or in a group) is inexplicable because ONLY YOU will know how you feel when you watch a character at their lowest of lows who rises above it all and kicks some ass. It will leave you feeling powerful, confident, and somewhat in control.
Every movie has SOMETHING to offer. You just have to read between the lines. So, here's what you do.
Pick out 5 of your favorite movies with women protagonists. (If you don't already have a list, look them up on the internet because there are plenty you should not miss). Make time to watch one of them during the week. It could be something that you've always wanted to watch but could never make the time for. Watch it for the message it conveys, and not just the aesthetics. Take a few minutes to reflect on the movie, and its character, and the story it tells. Does it speak to you? Does it feel real? Write it down if you must.
Let's face it. Certain scenes/dialogues stay etched in your memory. And THAT my friend means something. It means that you took away some valuable insights that will help you in making decisions, or staying true to yourself.
So, ladies, whether you're on a career break, or walking the tight rope between work and family responsibilities, or pondering over your next step in the job you're currently in, how about grabbing a tub of popcorn, setting yourself up with a good movie, and be inspired, this weekend! Be inspired to challenge the stereotypes, make your opinion count, and rise above it all.
Sign up HERE to find jobs, mentors, inspiring stories, lifestyle blogs and more!