Captain Of Her Restart Ship: Shweta Sabane's Journey
Neha
in
Restarter Stories
|
03 Jun 2016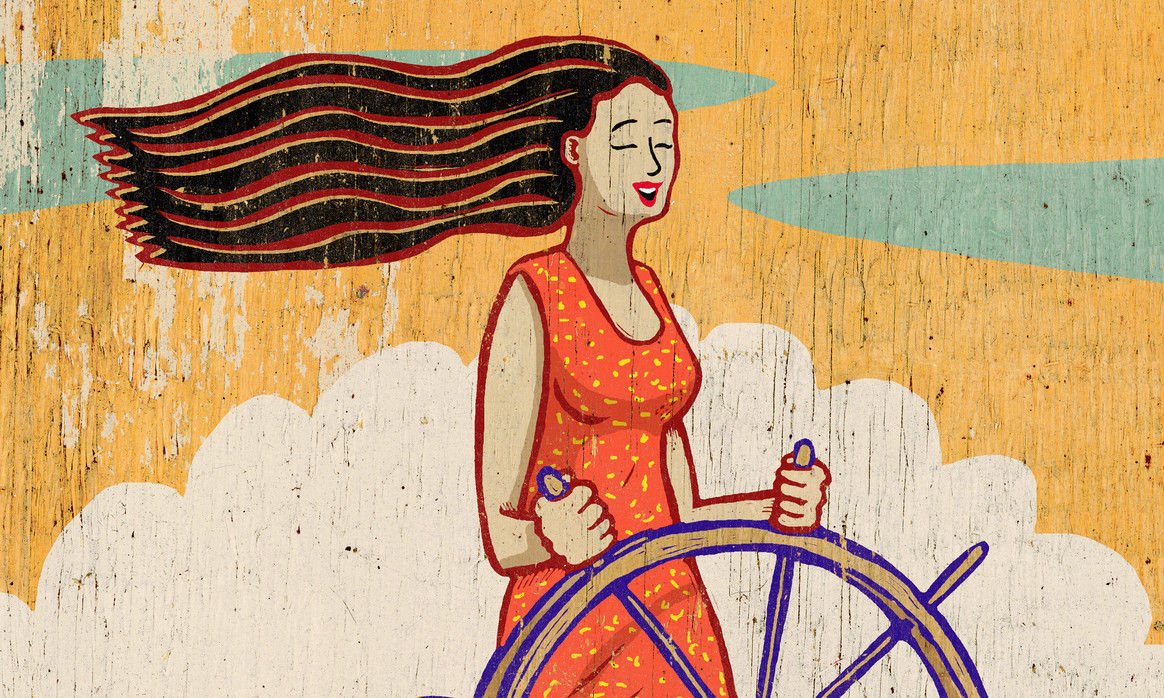 Shweta Sabane is the exemplar we all want to emulate. She restarted her career, not just ONCE but THRICE! Yes, go back and read that again. We said: THRICE. And when we say she did not have it easy, take our word for it.
Her rock bottom was what defined her strength all along.
Read Shweta's awe-inspiring story to know what it took to get back!
Shweta is a Java professional with over 7 years of work experience. In those 7 years, she had to step down from her career 3 times to relocate to international countries because of her and her husband's job postings. Fortuitously, they always found jobs in the same city, even though one relocated on account of the other's transfer. Her first two career breaks didn't really call for the kind of gearing up Shweta had to do for her third one.
Her third career break, the longest of the 3, was for almost 3 years. But, when Shweta returned, this time, she could no longer relate to the shape-shifting work scenarios of the modern world. Her skill sets, despite being so vast, fell short of striking a match with new companies and employers. She knew then that it would be a while before anything lucrative would pan out for her. But, she wasn't going to buckle under.
She started by taking some career up-skilling courses to land her the dream job she knew she was worth. But, she had a feeling that she could be "updating" almost endlessly. So, she bravely chose to put herself out there and get a feel of what it was like, soon after. Within a week of posting her resume, Shweta was called for an interview at a leading bank. Even though she cleared their technical and aptitude test online, she couldn't do justice to her face-to-face (F2F) round with the interviewer. But the experience only endorsed the fact that she had to polish up her interviewing skills. She left feeling proud for having cleared the online test, and counted it as her achievement of the day! Atta-girl!
This line of events repeated itself over the next few interviews that Shweta attended. She would clear the online rounds but not the F2F ones. There were times when, even though she wasn't nervous, the interviewer continually asked her if she was, and this would slowly break down her confidence and instill tremendous self-doubt. So much so, that she once abandoned an interview in the second half of her day.
But in all this time, Shweta was noting down observations about herself, like never before! She realized that when questions in an interview caught her unaware, she would clarify how she's worked on the area but not extensively. Then, the interviewer would lose interest and move on, thus denying Shweta the chance to spell out her expertise if any, in those fields.
Soon after, Shweta escaped to her hometown for a short haul; far away from the world of interviews and further studies. Upon her return, it took her a long time to muster up the courage to face the brutalities of her 'gap'.
Although her previous failures were weighing her down, Shweta picked up the books again. She began focusing on her weak areas and worked hard to strengthen them. She researched all the 'mandatory know-how' of her field, and made sure that she knew her way around this time. In a couple of months, she began applying for jobs again. Although she wasn't clearing all her interviews, she could sense her confidence rising.
Gradually, she started clearing first rounds.
When her well-wishers were suggesting career courses, she took it upon herself to work through this. She knew that her break wasn't going to be easy on her, but she had resolved that she wasn't going to be easy on her break, either! All she was setting her eye on were high ambitions & a diehard dedication.
Within a month, Shweta had 3 offers, all from industry giants! Her joy knew no bounds. She was overwhelmed with happiness, anxiety, excitement, and surprise, all rolled into one.
Shweta was lucky to have a circle of encouraging friends, who emphasized how she should always showcase herself. In the 10+ interviews that Shweta recalls, either her guilt or lack of knowledge would get the better of her. She used to trace those back to her career gap, and then word it that way too. But that's not how it should've been.
She says: ''Forget emphasizing, you should never even mention your career gap. We didn't commit a crime! It was mandatory at that point of time, and that's why we did it. So stop mentioning it in your introduction or your interview. Instead, sell yourself in the best ways possible!"
Prior to this realization, Shweta used to make a plain Jane introduction of herself, mentioning her education, past work experience, and her career gap. But this soon changed.
"An introduction can't be anything short of impressive. You must talk about yourself, your achievements and your efforts, if any, to stay the course of a career. This steers the interviewer towards your attributes - self-worth, knowledge-bank, your constant efforts to keep yourself updated, and your willingness to work without expecting leniency."
This is exactly what Shweta did. She spoke of her certifications, her past companies, her efforts to stay in touch with current day work trends, and her future goals in terms of a vision for herself and further certifications.
She had also learned that if she won the interviewer over within the first set of questions, what followed didn't matter much. Eventually, she wouldn't provide answers that were exactly on point. She'd deliver some background information first, along with the advantages and disadvantages (if any), sometimes she'd quote generic examples of her application with the information at hand, in projects she handled. The interviewers would be bowled over by such confidence and easily trust her knowledge of the role in question. The rest, she says, is all up to the poise you maintain from the moment you enter the room. If your body language exudes a calm composure throughout – consider the battle half won!
"If the interviewee is uncomfortable and serious, the environment turns grim, and so does the interview. Be sure to smile through and don't sound or look tensed or anxious. I would even suggest that you picture the interviewer as your colleague with whom you'd naturally speak in a casual tone. This won't make you anxious or serious and believe me, the interviewer becomes friendly too. Try it."
Shweta revamped her interviewing skills and enhanced her knowledge base as per the market trends. Hard work always pays off, and so it did for Shweta. She now works with great enthusiasm and pleasure at a CMMI Level 5 organization. Restarting her career has brought back her long lost independence, happiness, and above all, her self-confidence. Her husband and family have been unquestionably supportive, and are elated to see her return to her professional life.
Shweta wanted to share her story with all the women looking at restarting their careers, because who better than her could identify with the challenges of a career restart.
"I would urge you to not lose hope, and not to surrender like I did at an early stage in this phase. Keep going. Remember, success is now one step closer."
If Shweta's 'never say die' attitude has got you steering toward a career restart as well, then look no further. Simply log onto JobsForHer create a profile and submit your resume.
Whether you are just starting out, already working or want to restart your career, visit our site, browse our bank of part-time, full-time, work-from-home, and freelance positions in a wide array of women-friendly companies!