Cadence: Committed to Fostering a Culture of Diversity and Inclusion at the Workplace
Shruthi
in
Back to Work, Women-friendly Companies, Working Women
|
23 Oct 2018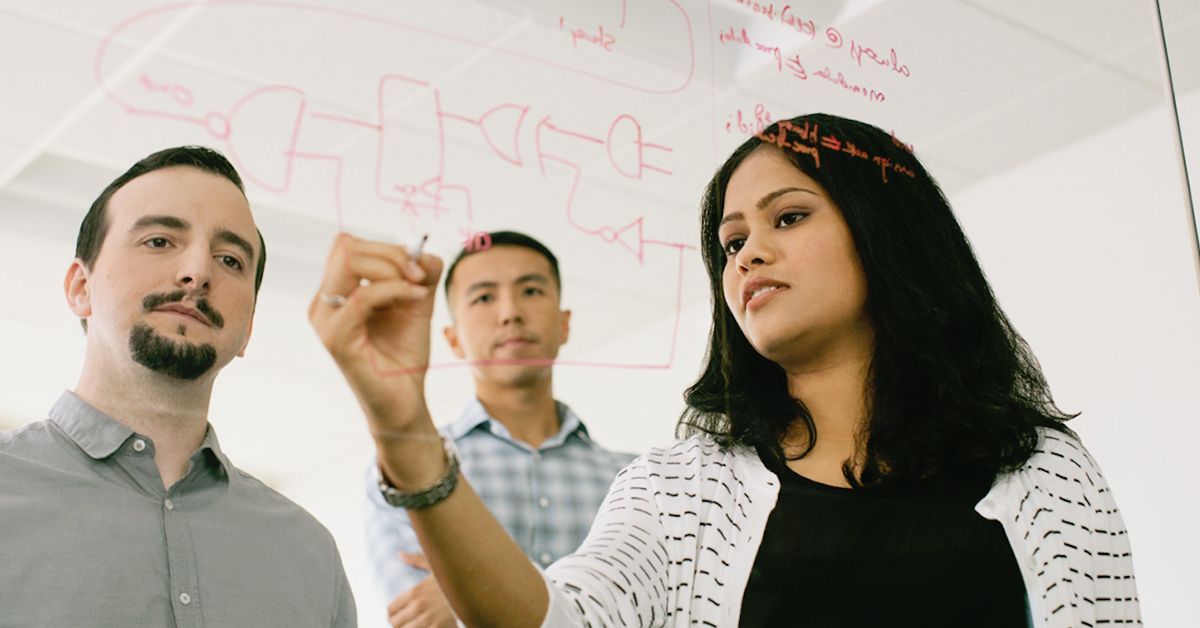 Cadence: Committed to Fostering a Culture of Diversity and Inclusion at the Workplace
Stories are almost always CAPTIVATING, aren't they?
Every story, be it that of a person or company are always personal, insightful and often intriguing! Here is the story of CADENCE - a company that has been consistently rated as a "Great Place to Work" across the globe.
What makes Cadence such an awesome place to work? What do they DO? What are the core values that shape their existence and operations? What is in it for ME as a woman trying to rebuild her career? Do they have any social commitments? Read on to have all these questions answered...
Cadence - Who are We?
Cadence enables electronic systems and semiconductor companies to create the innovative end products that are transforming the way people live, work and play. Cadence® software, hardware and semiconductor IP are used by customers to deliver products to market faster. Their products are used in mobile, consumer, cloud data-center, automotive, aerospace, industrial and other market segments.
Their Core Values - Define Them
"When your values are clear to you, making decisions becomes easier"
The values of an organization shape its character and brand. Here are the values that have shaped the culture at Cadence:
Customers Focus

: Acquiring, Retaining, and Nurturing relationships with existing customers is of paramount importance to everyone at Cadence. Everyone here strives to walk the extra mile to serve customers.

Innovation:

Everyone at Cadence is inspired to think big, innovate and act out of the box. Innovation lies at the heart of all their solutions and expertise.

Quality:

"Quality is not just an act. It is a habit."

Cadence truly believes in this.

Agility:

In a fast-changing world, PACE matters. It is important that you adapt quickly to CHANGE in order to embrace changing situations and markets.

Integrity

:

"Integrity is what you do when no one is watching."

Here at Cadence, all are accountable for their actions and strive hard to meet their commitments.

One Cadence One Team:

TOGETHER they are unstoppable. No challenge is too big if we work as a team in unison.
They Are FUN Too!
Cadence values the camaraderie and fun that enables everyone to work together as one high-performing team! Cadence celebrations come in many forms – from product launches and cultural events to team outings and employee work anniversaries.
Heralding in a Culture of Diversity
Cadence is firmly committed to fostering a culture of diversity and inclusion at the workplace. The richness of thought, perspective, and experience that DIVERSITY brings with it is priceless. Every employee is valued for their contribution irrespective of their gender, age, colour, religion or nationality. This approach of inclusion helps to approach and overcome challenges with great spirit and energy!
Environmental Sustainability
Cadence is committed to addressing the environmental impacts of all their facilities and business operations. Their solutions enable customers to achieve better performance with less power, helping to create a more environmentally responsible product and a more sustainable environment.
What is in it for ME as a Woman Returnee?
As a woman returnee reading this blog, you are probably wondering what is in store for YOU! As an organization that values diversity and inclusion, Cadence makes sure the presence of every woman employee is valued. They go all out to make sure women on campus feel SAFE, HAPPY, and EMPOWERED.
Training programmes to upskill, constant mentoring, networking opportunities and leadership programmes are part of this pursuit.
As a woman trying to rebuild your career, make sure you restart in an organization that has a conducive environment for you to juggle work-life balance!
Cadence Cares
Giving back to the community is a central part of the Cadence culture. Cadence is committed to providing its employees with opportunities to do meaningful work that makes a global impact and transforms lives.
Volunteer Time Off gives employees a chance to volunteer their time and talents to assist others in the community.
Cadence is a proud partner of Girls Who Code to empower young women to follow a career in computer science and inspire the future of technology.
Awards and Recognition - Acknowledging Our Efforts!
"Being told you are appreciated is one of the simplest and most uplifting things you can hear."
Cadence has received industry-wide recognition for its commitment to building a great workplace, being a great partner to its customers, and creating innovative technology solutions. They have been recognized as a "Great Place to Work" across the globe- spanning countries like France, Germany, Ireland, Italy, Canada, Bavaria, UK, and Canada.
Your Restart Begins With YOU...
Every journey starts with a small step. And so does your Restart. Begin by conversing with yourself. Begin by striving hard to upskill yourself. Begin by shaking off self-defeating thoughts. Begin by having conversations about your restart with people around you. Begin by creating support systems that will enable and support you. Begin TODAY!
Restart your second innings at Cadence...