Be Willing to Experiment and the World Could Be Your Oyster!
Neha
in
Back to Work
|
10 Sep 2015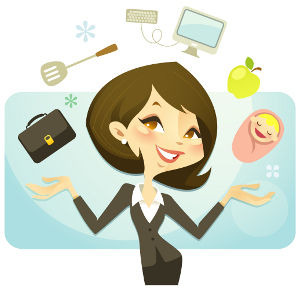 1) Why did you take a break in your career and for how long?
I took a break firstly for personal reasons as we were trying to immigrate. When that did not work out, before I could search for another job, I found out I was pregnant so I decided to wait till my baby was at an age when I could stay away from her. She is now 15-months-old so I decided that it was a good time to get back to work.
2) What challenges did u face in restarting your career?
For almost 6 months I faced rejections, and the only reason I heard was " You have taken a break of 3+ years, so we cannot hire you". It was very depressing and made me question myself; if I was even capable of searching for a job. This was why I started to look for work-from-home roles instead of full time jobs.
3) How did JobsForHer help you in restarting your career?
I created my profile on JobsForHer and initially applied for work-from-home roles. It was through such a role that I actually landed my present role with Silver Crest Clothing! I applied for a fashion blogger role, despite not having any experience in this, and when I was called for an interview, it turned out that I fit their requirement for a full-time role much more than that of a blogger. The next thing I knew, I had an offer letter from them for a full-time role!
4) What advice would you give to other women who wish to restart their careers?
Take your time, figure out if you are willing to experiment, and apply for lots of jobs! One of them will certainly work out the way it did for me.
For other inspirational stories of women who restarted their careers, check out our Career Paths of Restarters!

If you're looking to start your career, or for new and exciting roles to showcase the skills you've gained along your professional and personal journey, you can find them at www.JobsForHer.com. Create your profile, upload your resume and start job-hunting today!
Madhavi Kulkarni - I am a 15-month old mother to a beautiful daughter who has taught me much more than a corporate job ever will! I am experiencing a wonderful period where every single thing brings excitement and happiness to us!