Balancing Home and Work for a Working Mom (#BlogathonForMums)
Neha
in
Working Women
|
14 Dec 2015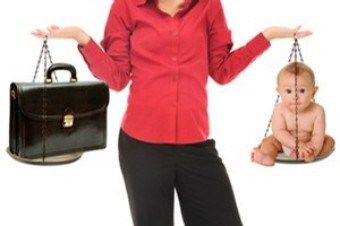 This entry is part of the Babyoye Blogathon for Mums.
As the saying goes "Everyone has the same 24 hours in a day!" but for a working mum it seems fair that she should get another few hours to complete all that needs to be done. As a working mum there is nothing more satisfying than doing your best at work and home.
The most important lesson I've learned about time-management is that we cannot do it all and accepting that not everything will get done on our timetables. Over the last several years I've learned a few valuable lessons that I hope can help fellow working mums out there.
Planning the week ahead: Using around an hour on Sunday to plan for the week ahead will help you stay organized. Checking events planned for the week, meal planning, children activities and any shopping associated with these to name a few.
Getting organized the night before: Ensuring that any tasks that can be completed the night before is done to save time the next morning. Set out clothes, packing bags, planning packed lunches to ensure a streamlined exit in the morning.
Utilizing lunch breaks: Stop by the post office, run to the bank, or pick up a few groceries. The lunch hour is an ideal time to run a few errands which will save having to do it after work with the kids in tow.
Delegate: Help is always good. Whether it is getting the lovely husband to load the dish washer or asking the older kids to tidy up any toys that are lying around with a promised reward at the end will definitely get the job done.
Be choosy about children's activities: Limiting children activities to one or two per kid. Let the children have a say regarding which extracurricular activity is most important to them.
Multitask: If an activity does not require your undivided attention then pick up another task to do along with it. You can talk on the phone while you do dishes or fold laundry.
The above are a list of common sense tasks really but the trick is to consciously stick to the ones that work for you and not get to the point where things seem out of control.
Most important of all show some love to the most important person in your life, YOU. Start carving out personal time to recharge and you'll be surprised by how much more you can accomplish. When you feel your best, you'll do your best. Good Luck Ladies!
Brinda
If you're looking to start your career, or for new and exciting roles to showcase the skills you've gained along your professional and personal journey, you can find them at www.JobsForHer.com. Create your profile, upload your resume and start job-hunting today!