BabyChakra: Aligning the (Highly Complex) Chakras of Parenting in their One-Stop-(Online)-Shop
Neha
in
Women-friendly Companies
|
06 Oct 2015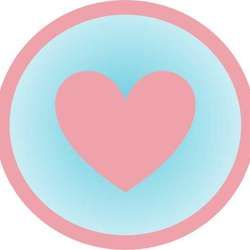 Raising a child is the toughest, most responsible role in the world. You need to make quick, important decisions all the time – doctors, schools, activities, diapers, creams! Neighbours, friends, and family don't always have the answers you need.
Enter BabyChakra! This online platform primarily lets young parents discover and select local services such as child specialists, playschools, day-cares, prenatal classes, play areas among others. Importantly, it helps parents make informed choices on local services through their proprietary MomStar program, verification, and social integration. They currently profile thousands of services suggested by hundreds of moms and dads, saying goodbye to random internet searches and wondering who to ask. Together, with you, they've got it covered.
BabyChakra received funding this year to hire top industry professionals in key roles and accelerate traction in their current markets. Their vision is to be the platform of choice to help Indian parents make better everyday decisions for themselves and their children. "It's great to have the backing of an incredible group of investors who believe in us and our ability to disrupt at scale." – Naiyya Saggi, co-Founder, BabyChakra
In the last year, the company has scaled to three cities – Mumbai, Bangalore, and Delhi – and claims to have helped more than 250K Indian parents connect to over 5500 quality local services. Currently focused on the $20 billion maternity-child market, BabyChakra helps 30 million mums (and dads) online make crucial decisions about doctors, hospitals, cord blood banks etc.
They are currently hiring in 2 exciting and challenging positions in roles which require a mom's eye as well as professionalism! Read more, below:
Community Managers/Mom Champions [Mumbai – Work-from-Home]
Community Managers/Mom Champions [Bangalore – Work-from-Home]
Babychakra is constantly looking for suggestions and opinions from mums. You can also sign up for their proprietary Mom Star Program or write to nehaagarwal@babychakra.com about your interest.
In association with JobsForHer and Babyoye, BabyChakra has partnered to present an exciting event for mums to meet, pamper, network and restart your career. If you are in Mumbai, mark October 20th in your calendar. Come meet us between 10:30 and 3:3o pm at Babyoye Store at Phoenix Marketcity, Kurla, Mumbai.

Register here to participate now: www.jobsforher.com/event/a-meet-up-for-mums-to-network/

Follow updates about the event here!